Montanans choose MSU for as many different reasons as there are towns in the Treasure State. Our students come from every county in Montana to explore their interests, discover their paths and shape their futures.
As Montana's land-grant institution, Montana State University is Your University. We are proud to help all Montanans achieve their dreams through world-class education, community engagement and statewide services such as MSU Extension.
Whatever it is that brings you to Montana State University, you'll find a home here.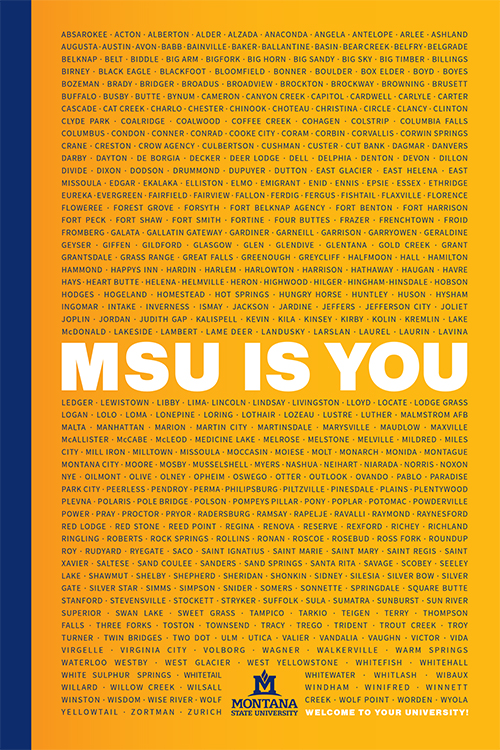 Meet These Montana Students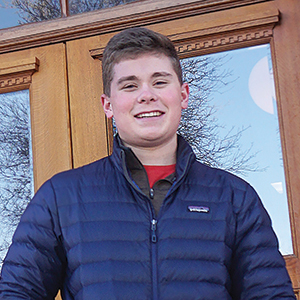 "I'm a tour guide here on campus, as well as a student mentor. I'm also involved in the economics club here at MSU, which helps me practice my field of study. Through these groups, I have found a ton of joy and found it rewarding to be involved."
Class of 2023
Hometown: Billings
Major: Economics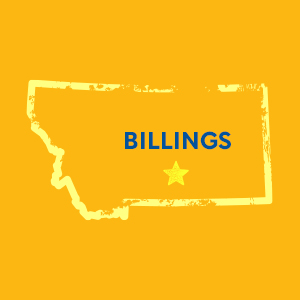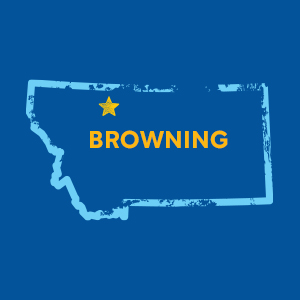 "The Empower Program helped me navigate my first semester at MSU and helped me acquire the resources that I needed to be successful in the Norm Asbjornson College of Engineering… It's been amazing. I've made relationships that have changed my life."
Class of 2023
Hometown: Browning
Major: Mechanical Engineering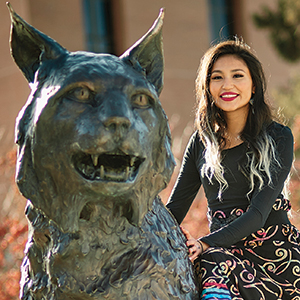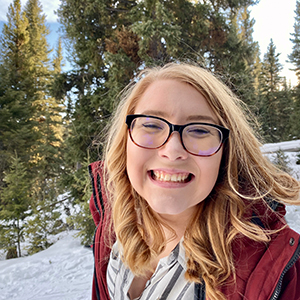 "I lived in Hapner my freshman year. I was so nervous to move in, but every single person around me volunteered to help me. They put my stuff in the elevator, they moved it all in, and they helped me get settled. Everyone around me felt like family."
Class of 2023
Hometown: Bainville
Major: Agricultural Education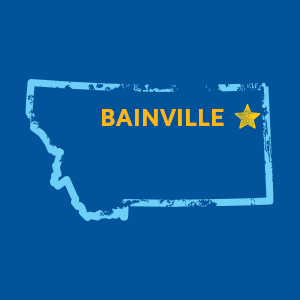 "I would consider my research supervisor, Dr. Blake Wiedenheft, as a key mentor in my undergraduate experience here at MSU. The privilege of working in Dr. Wiedenheft's lab has allowed me to access valuable research opportunities."
Class of 2022
Hometown: Bozeman
Major: Cell Bio & Neuroscience and English Lit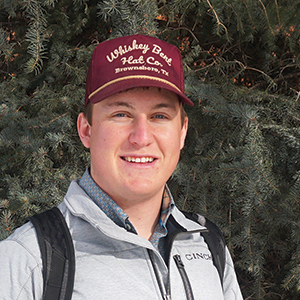 "My freshman year, I joined the Alpha Gamma Rho fraternity, and that's one of the best decisions I've made because I met a lot of people who share my interests."
Class of 2021
Hometown: White Sulphur Springs
Major: Agricultural Business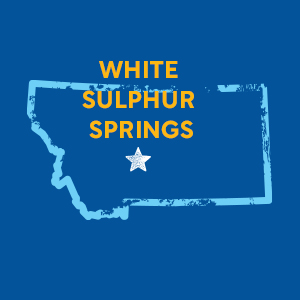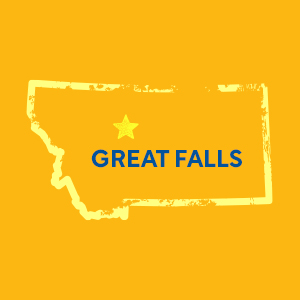 "Just around Bozeman, you can drive 20 minutes and then you're in the outdoors with beautiful scenery. There are just so many different things to do, whether it's hiking or fishing or floating on the Madison River."
Class of 2021
Hometown: Great Falls
Major: Microbiology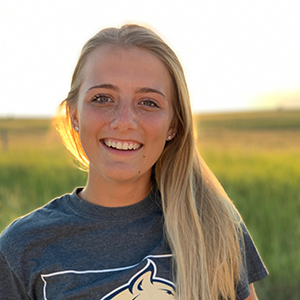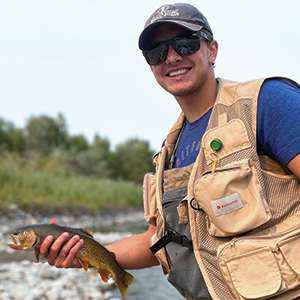 "MSU has multiple events throughout the year designed to help students connect and network with other MSU students. No matter your major, you will not have the slightest struggle meeting new people and making new friends."
Class of 2024
Hometown: Belgrade
Major: Business Finance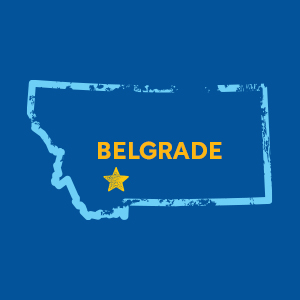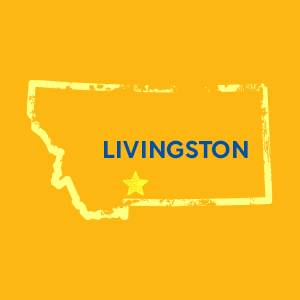 "I officially met my mentor in November of 2018 during an interview for a job in the Office of Admissions. Since then, he has constantly encouraged me to step out of my comfort zone in almost every situation."
Class of 2022
Hometown: Livingston
Major: Microbiology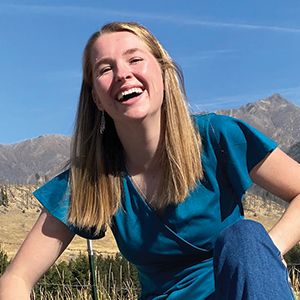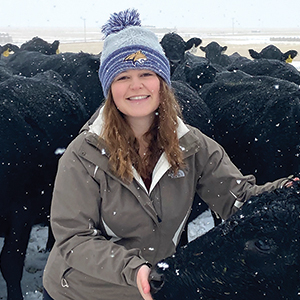 "Growing up in a rural community, I have just really fallen in love with working in a rural hospital setting… I definitely think my time at MSU, as well as my time at medical school, will help me give back to rural communities."
Class of 2021
Hometown: Moore
Major: Nutrition Science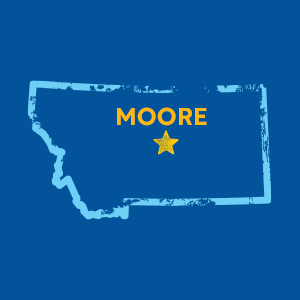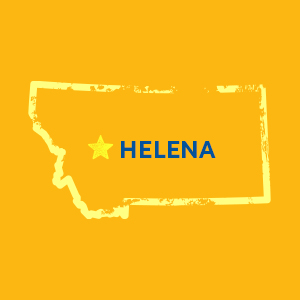 "I was able to get multiple scholarships coming into my freshman year. That helped a lot, along with working in residence life, which has covered my room and board for three years now and has been a major part of me being able to get through school."
Class of 2021
Hometown: Helena
Major: Criminology
MSU is You.
Paying for College
The In-State Advantage
At MSU you can take advantage of in-state tuition while still getting a top-tier education with the help of need-based financial aid, scholarships, student employment and interest-free payment plans.
Freshman 15
At MSU there is no cost for additional credits after a student pays for the first 12, so taking 15 credits each semester helps you to save money in the long run. Graduate earlier, and you can save on tuition.
Scholarships for Montana students
Montana students are encouraged to submit the Free Application for Federal Student Aid (FAFSA) and to apply for the MSU Premier Scholarship.
Come work with us
Convenient on-campus jobs, work study opportunities and internships also help to make MSU more affordable for many students. Campus employers work around your schedule as a student and offer valuable professional development.
406-994-2845
Taking the Next Step
1. Schedule your campus visit or view MSU's online virtual tour.
3. Complete the Free Application for Federal Student Aid. MSU's FAFSA code is 002532
4. Take AP or IB exams. Have your scores sent to MSU so your work can be considered for college credit.
5. Apply for housing. Applications for residence halls open Oct. 1, and priority deadline is March 1.