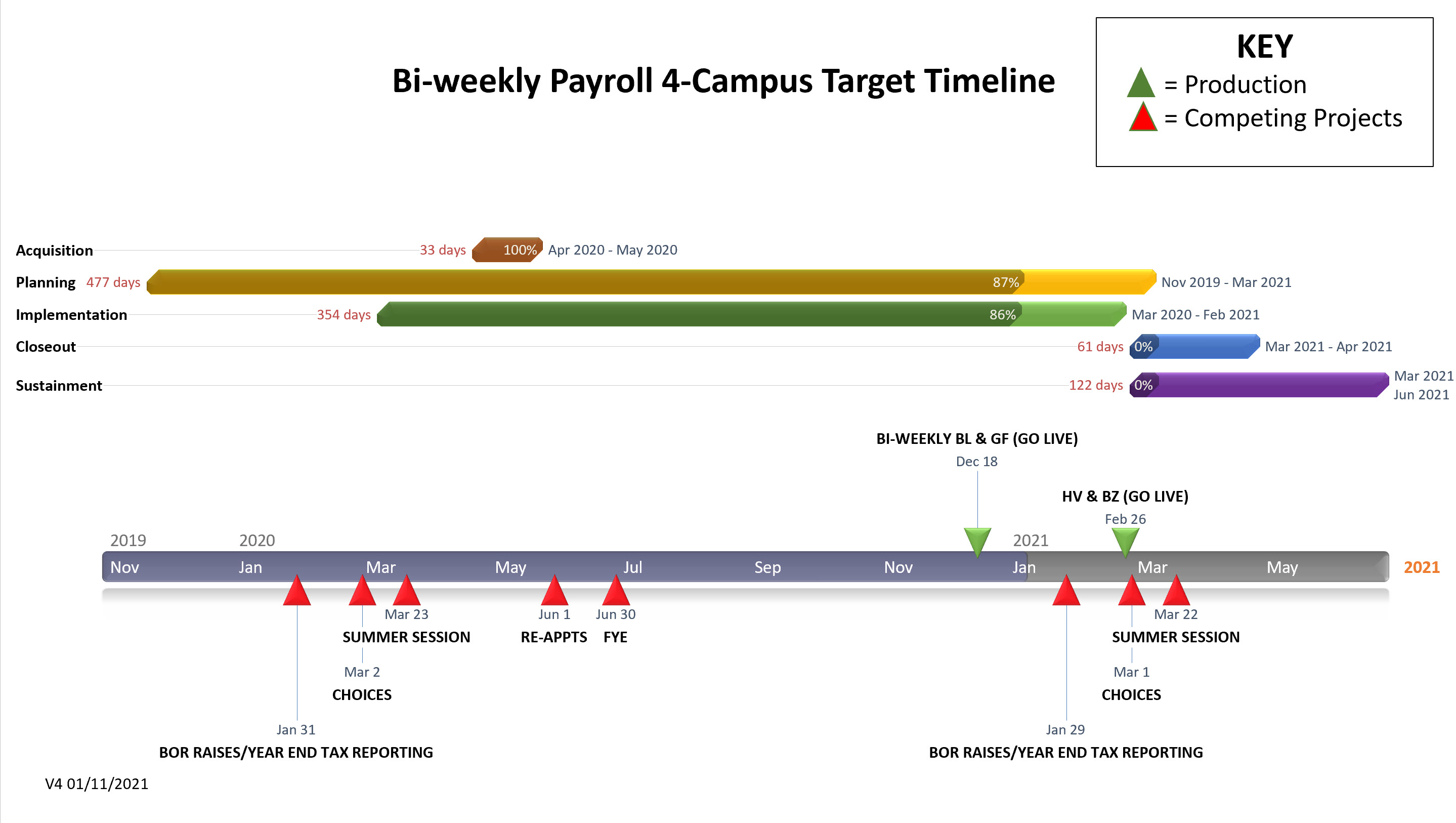 The colored bars on the top of the timeline represent the phases of the project and provide a percent complete of each phase.
The Green markers represent the dates when each of the campuses GO LIVE with Bi-weekly payroll.
The Red markers represent the dates of competing projects.
Bi-weekly payroll 4-campus target timeline explained
Acquisition: This phase has been completed. A vendor has been selected.
Planning: 477 days between

November 2019

- March 2021. This phase is on track with 87% of the planning completed to date.
Implementation: 354 days between

March 2020

-

February

2021. This phase is on track with 86% of the project implemented.
Closeout: 61 days between

March

2021 - April 2021.
Sustainment: 122 days between March 2021 - June 2021.
Milestones
December 18, 2020 – BILLINGS (BL) & GREAT FALLS (GF) GO LIVE - MILESTONE ACHIEVED.

February 26, 2021 – BOZEMAN (BZ) & HAVRE (HV) GO LIVE*
*Dates are subject to change as this project progresses depending on the needs of the university.