The Montana State University Alumni Foundation is an independent 501(c)(3) or private nonprofit corporation with two subsidiary organizations that serve one mission: "We cultivate lifelong relationships and secure private support to advance Montana State University."
The MSU Alumni Association, established in 1903, is a membership body that works each and every day to keep graduates and friends of our University connected to one another and to their Alma Mater. Those who join the association receive regular updates about what's happening on campus, are invited to attend special events, benefit from networking and volunteer opportunities in Bozeman and around the nation and receive valuable discounts at numerous retailers.
The MSU Foundation, established in 1946, raises significant private financial support and serves as the steward for more than $200 million dollars in invested resources from many generous donors. Those who give in support of Montana State University through the MSU Foundation, provide for a margin of excellence that benefits students, faculty and the broader community we serve.
On January 1, 2012, MSUF and MSUAA merged into one legal entity, known thereafter as the Montana State University Alumni Foundation ("MSUAF").
The site of the MSU Alumni Foundation building (formerly the MSU Foundation & Alumni Center) was purchased by the University in 1959 and was acquired by the foundation in 1989. Construction began in May of 1992 and the new building was occupied in January 1993. The design of the building echoes the multiple gabled architecture of Montana Hall, while incorporating some pleasant contemporary styling.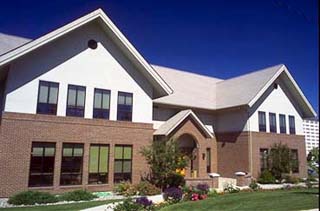 Handicapped accessible
Upcoming events in MSU Alumni Foundation
There are currently no upcoming events