Digital Publications:
Our Mission:
Curiositas is the premier journal of undergraduate research at Montana State University, showcasing the wide variety of scientific and creative scholarship that occurs at MSU. We believe that any work that broadens our intellectual horizons is meaningful research, and we hope to shed light on this work through our journal.

We publish a tri-annual, undergraduate peer-reviewed journal in both print and digital format! Our first edition was published on December 6th, 2021. We are currently accepting submissions for our Summer 2023 issue!
Curiositas is a fundamentally interdisciplinary project. We are proudly hosted by the MSU Department of Microbiology & Cell Biology and the MSU College of Agriculture and supported by the MSU Undergraduate Scholars Program.
Our Editorial Team: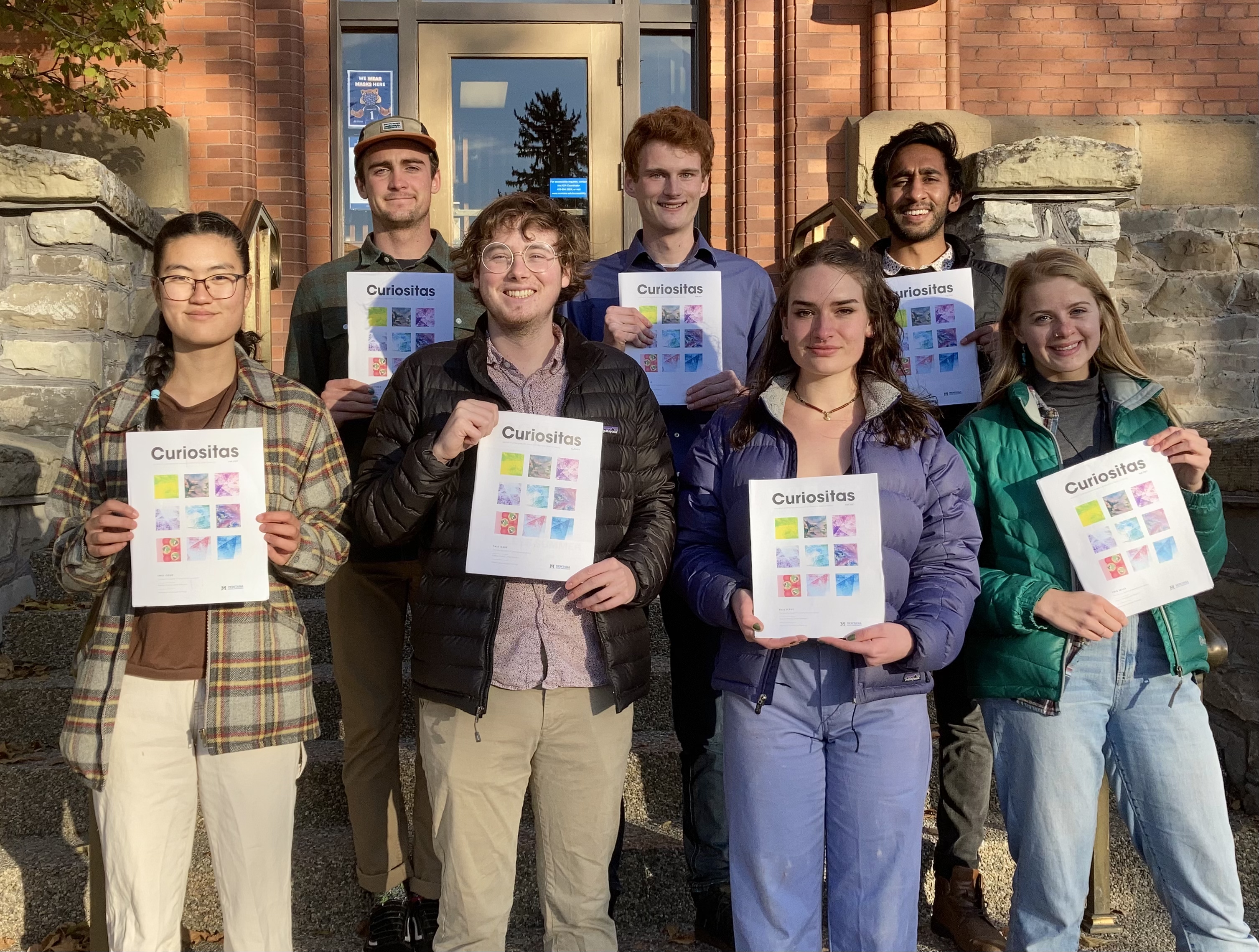 Curiositas 2021-2022 Editorial Team with the first Fall 2021 Edition of Curiositas.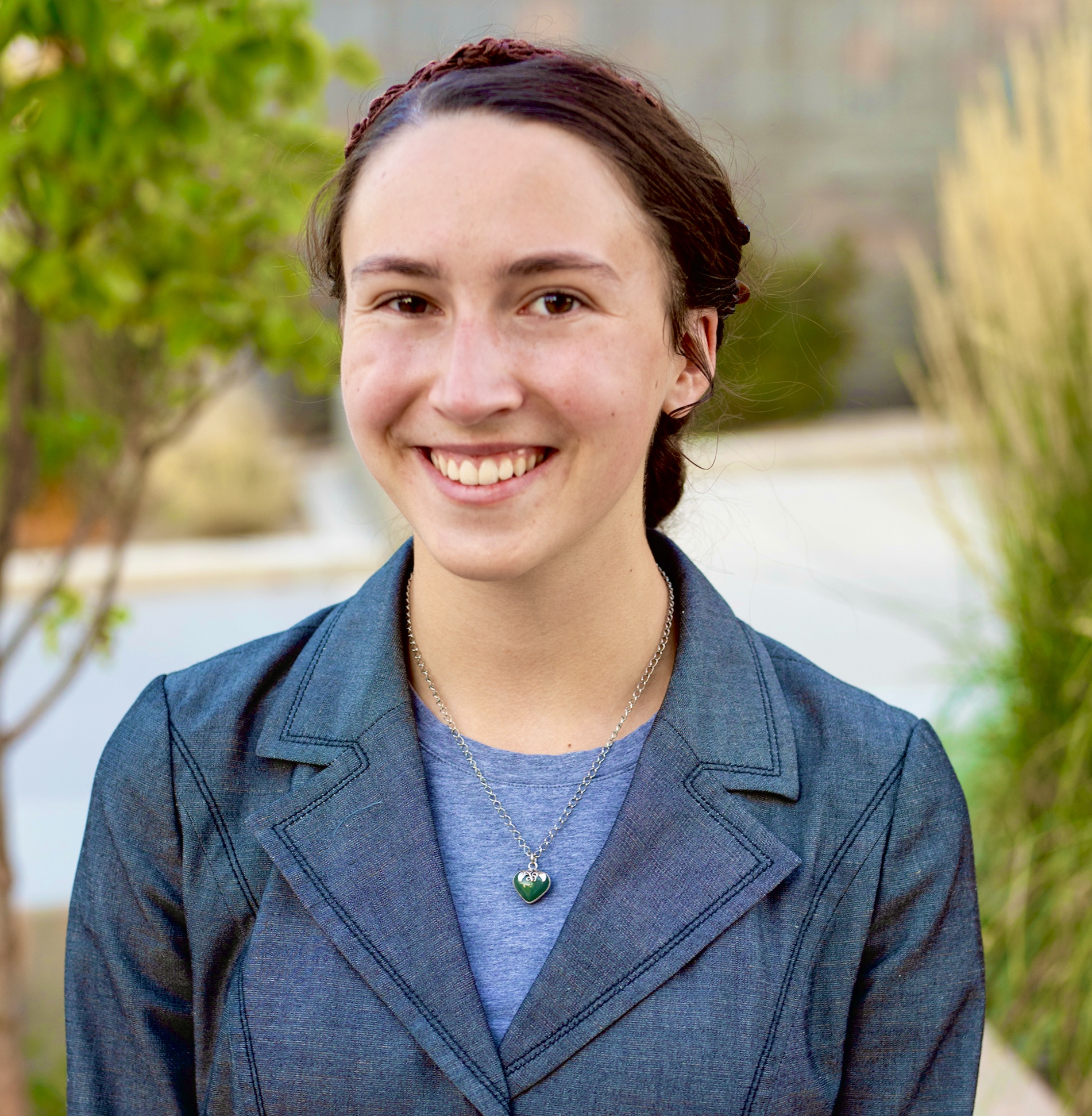 Maeve Daley
Editor-in-Chief
Maeve Daley (she/her/hers), Curiositas Editor-in-Chief, is a third-year English Literature major, with a minor in Global Studies. She has had the opportunity to participate in and present undergraduate literature at a conference in her role at the MSU Writing Center and will again this upcoming June as a scholar and writer in Literary studies. She has had the wonderful opportunity to work with faculty and student research through her direction of the Honors Presents Lecture Series, and has an interest in discovery that Curiositas gives her a unique ability to pursue.
Voracious reading has given Maeve a wide range of interests: she is fascinated by all the fields of writing she's encountered, and they inspire her in this endeavor to promote interdisciplinary opportunities for scholarship across campus. She is passionate about the community of language, and literature's ability to connect people, communicate knowledge, and take us places – no matter what shape the world is in. She is looking forward to reading and learning from your work.
Kaylan Wait
Vice Editor-in-Chief
Kaylan Wait is a junior at Montana State University studying Biomedical Engineering. Kaylan is a member of the Neuromuscular Biomechanics Lab under Dr. Scott Monfort, and has assisted with data analysis of a transient balance study in collaboration with the US Army and Ohio State University. She conducted an NIH funded, INBRE project investigating reinjury rates of ACL reconstructed (ACLR) patients, and is beginning to investigate fNIRS imaging of neural activation for ACLR patients. Kaylan is also involved in the Office of Student Engagement, having served as an ASMSU Senator and now acting as a director on the ASMSU Events Team. After attaining her undergraduate degree, she hopes to attend dental school. Outside of school and work, she spends her time outside fishing, backpacking, skiing, and enjoying the views of Montana!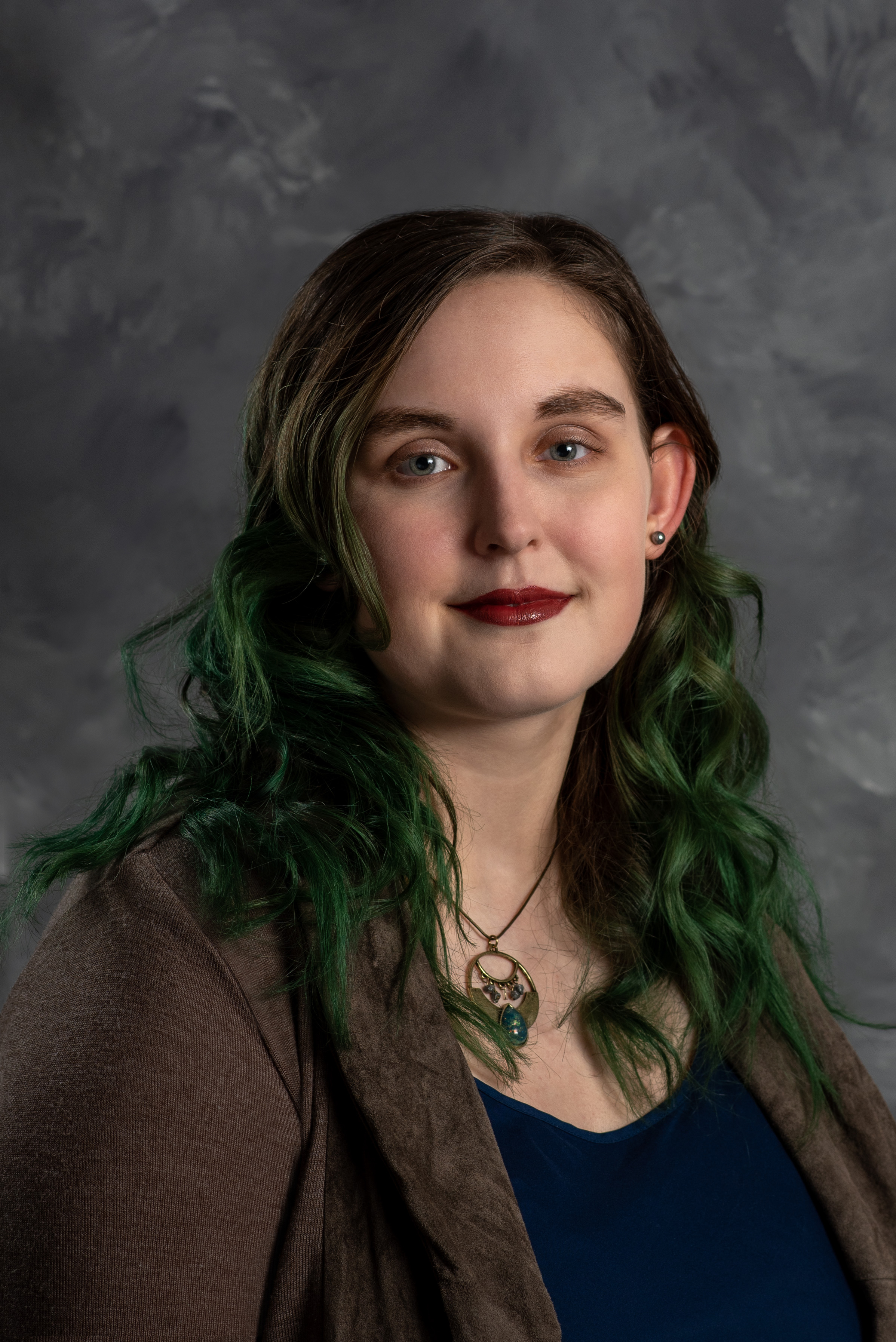 Gabby Bunko
Editor
Gabby Bunko is a senior from Belgrade, Montana double majoring in English: Writing and English: Literature with a minor in Hispanic Studies. She is conducting a USP funded research on (Dis)Integration and Reframing in Writing and Literary Studies. She has additionally received USP travel grants to present her research at the Naylor Workshop for Undergraduate Research in Writing Studies and at the Conference on College Composition and Communication. USP is also funding her to present her research at the National Conference on Undergraduate Research. Gabby has been accepted to attend graduate school to study Rhetoric and Composition in the fall.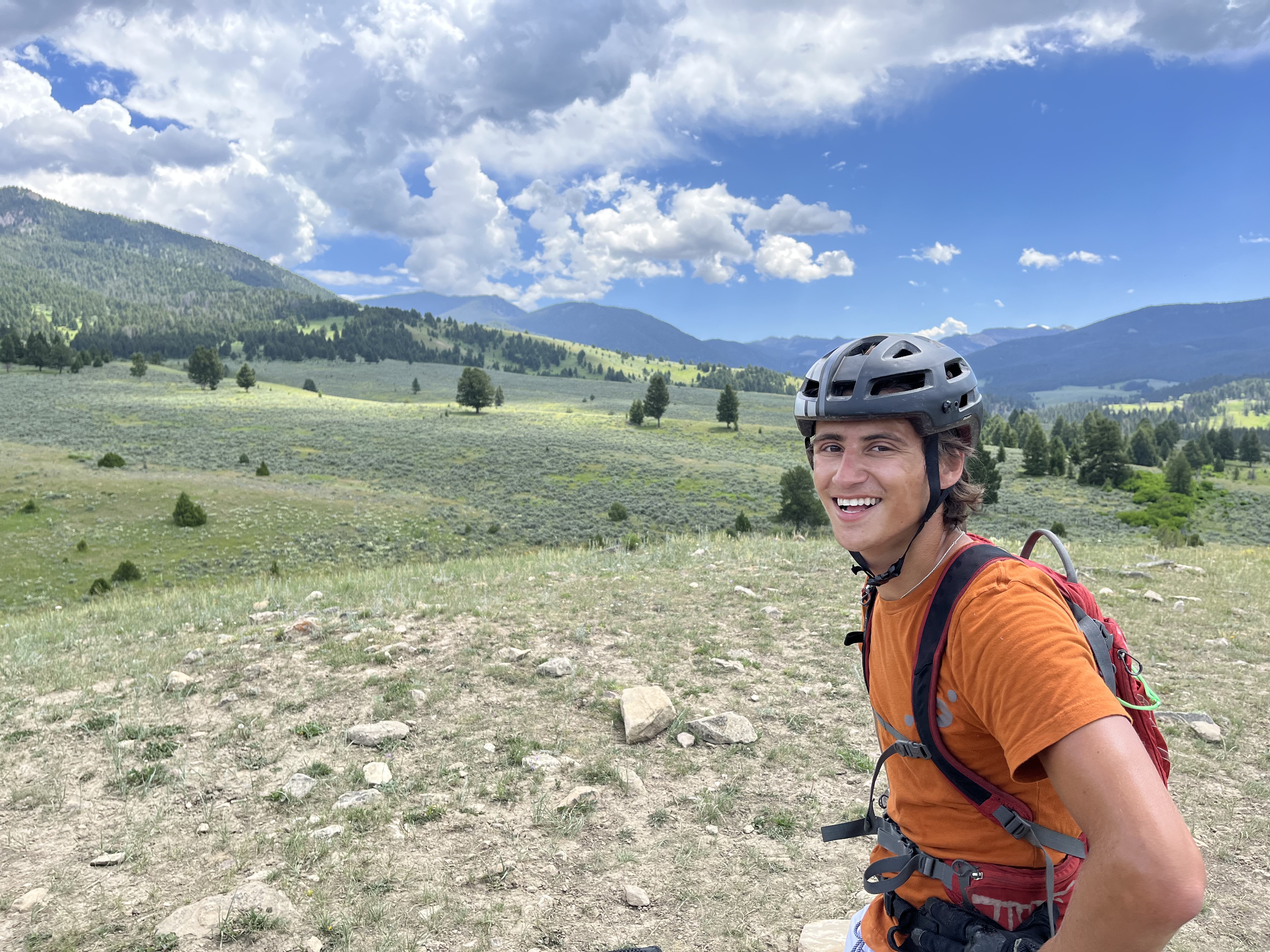 Finley Panno Shepard
Editor
Finley Panno Shepard is a junior at MSU pursuing a double degree in Fish and Wildlife management and American Studies. Finley has served as a PhD research assistant and crew lead for USGS projects in eastern Montana studying riparian hydrology, herpetological, and ichthyological dispersal and re-colonization, and presence of West Nile Virus in Culex tarsalis populations. Finley has also conducted research on socio-political imagery and rhetoric on bumper stickers, as well as indigenous approaches to disability and Autism Spectrum Disorder. On campus, Finley has previously served as a writer with the MSU Exponent, has assistant taught courses in American Studies and plant identification, and is also a player on the MSU Men's Rugby Club. Finley plans on attending law school after graduation and helping draft equitable and restorative international trade policy.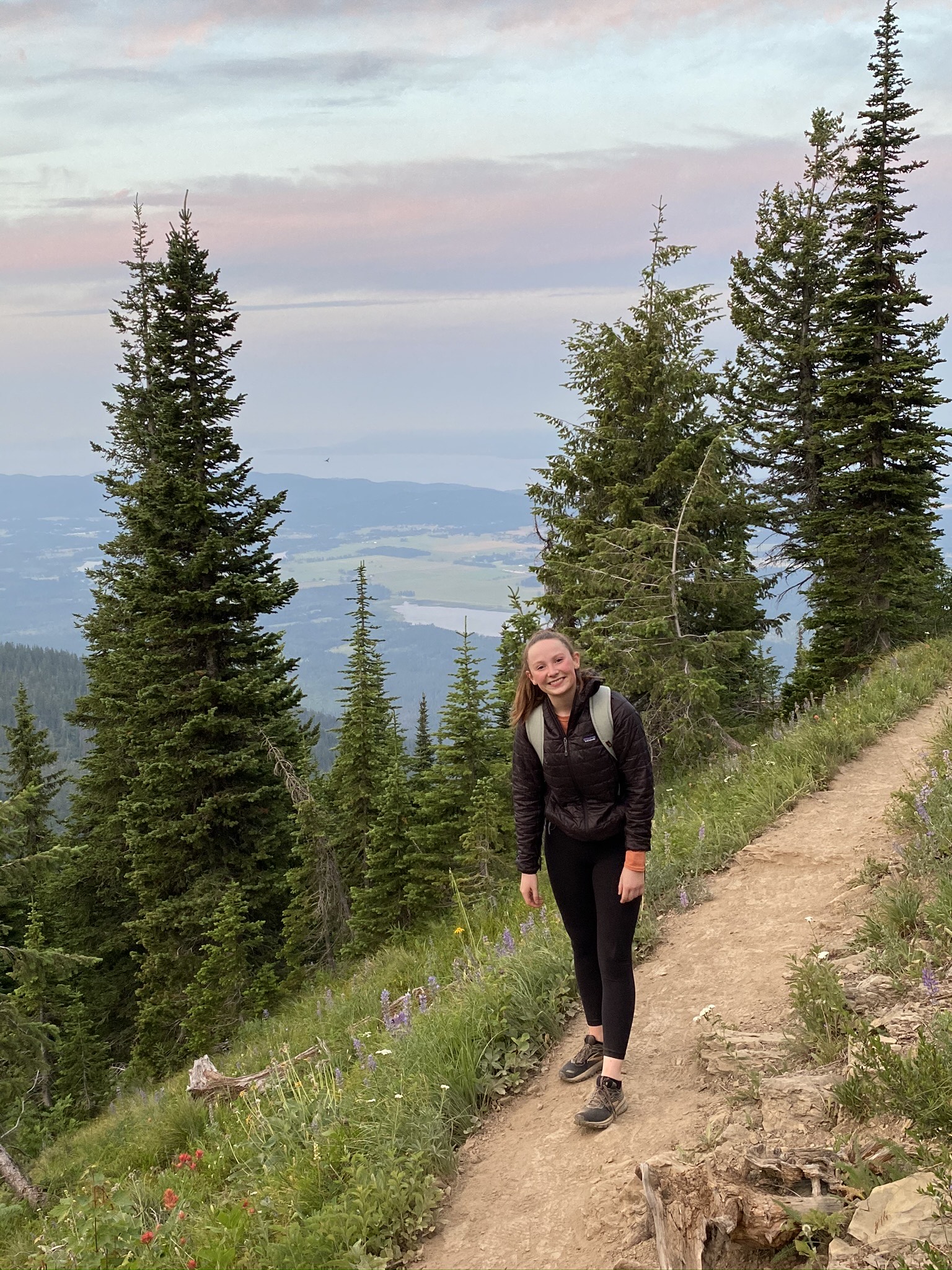 Ava Graham
Editor
Ava Graham is a junior at Montana State University studying Biochemistry and Microbiology. Ava is a member of the Wiedenheft Lab under Dr. Blake Wiedenheft in the Department of Microbiology and Cell Biology. In a project funded by VPREDGE and USP grants, Ava conducted research on CRISPR bacterial immune systems and how they can be repurposed as molecular diagnostics for viral infections. She also volunteers as a tutor in the Native American Student Center and plays violin in a community orchestra. After completing her undergraduate degree, Ava plans on attending grad school to continue pursuing research.