The Office of Disability Services
---
Who We Are
Our purpose is to provide access to all college programs, services, activities and facilities for students with disabilities. This includes encouraging self-advocacy for students and connecting them with resources and support services across campus to help them achieve their personal best.
Our office is located right inside the front door off of Grant Street on the left-hand side. Romney Hall is now fully accessible so if you are coming from the middle of campus you may come in the North entrance as well. Our contact information will remain the same.
---
Accessibility Alerts
BUILDING CLOSURE -

EMERGENCY WATER OUTAGE -
ACCESS CLOSURE -
SIDEWALK CLOSURES:
January 23, 2023 (7:00 a.m. - 10:00 a.m.)

Between Taylor Hall, Linfield Hall, Leon Johnson Hall, and Tietz Hall (ARC) (see attached map)
January 25, 2023: 7:00 a.m. - 5:00 p.m.

Between Anderson Tennis Complex and the Wellness Center (see attached map)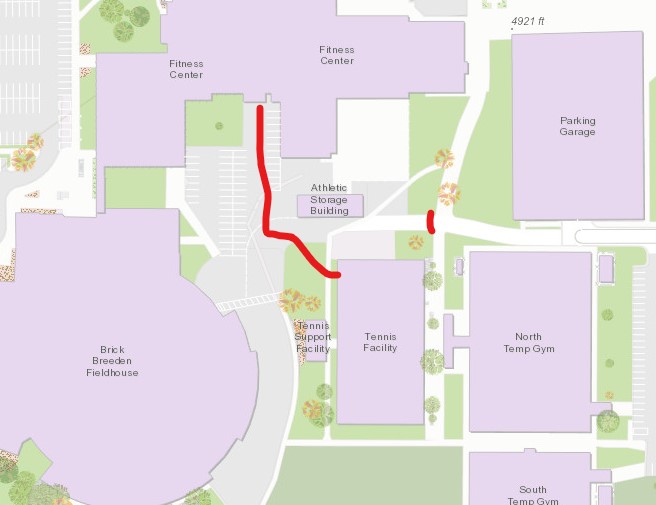 ELEVATOR OUTAGES -
The elevator in the Plant Biosciences Building is out for the remainder of the Fall 2022 semester
The Elevator in Hamilton Hall is out of order until further notice
South Elevator in Bobcat Stadium is out until further notice
Student Wellness Center - November 2021 until further notice
Grant Street will be closed on the south side in front of the Marga Hosaeus Fitness Center
The VCB service drive entrance, the entrance to the North Fieldhouse parking lot and the SUB loop will remain accessible from Grant St.
---
Other Facilities, Services and Programs
For any other facilities, services and programs or to raise concerns about accessibility or access, contact Disability Services to be connected with the appropriate Accessibility Contact Person.
The Accessibility Contact Person is responsible for addressing accessibility issues, maintaining accessibility information, including the existence and location of accessible features and routes; providing information to the university community about accessibility requirements and responding to individual and group accessibility requests.
406-994-2824 or [email protected]