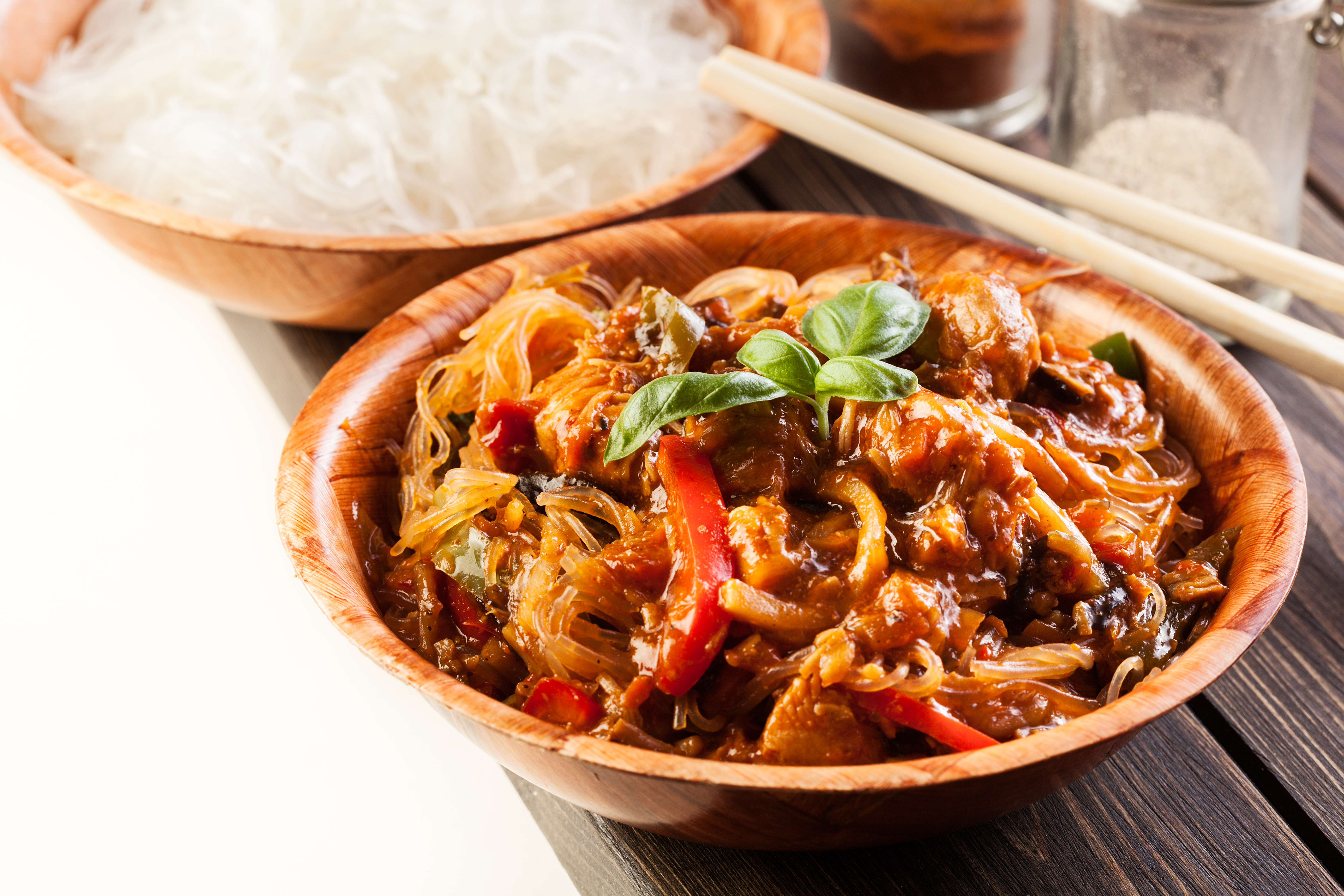 Food is a central part of the Chinese New Year which is based on an ancient lunar calendar. The Chinese philosopher Confucius was quoted as saying, "Food is the first happiness." Chinese people believe certain foods help to bring favorable outcomes to you family - chicken brings prosperity and joy, noodles represent a long, happy life, vegetables and tofu bring harmony and prosperity, and oranges or tangerines are symbols for good fortune and luck (Gehrmann. "Food Symbolism during Chinese New Year Celebrations.")
Take the opportunity to use Chinese phrases by having everyone say please and thank you during the meal.
Please-

Qĭng (pronounced "ching")

Thank You- Xièxiè (pronounced "shay-shay")
Ginger Root
This pungent root can be found in the produce section of most grocery stores. It is generally light brown and should have a smooth outer skin.
TO STORE: Keep ginger in a baggie in your refrigerator. Ginger can also be frozen.
TO USE: Use the edge of a spoon to scrape the skin off, slice very thin slices of ginger, and mince the slices into tiny pieces. A little goes a long way!
GINGER SPICE: Ground ginger can be substituted for ginger root. If a recipe calls for 1 Tablespoon fresh ginger, use 1/4 teaspoon of ground ginger.
Featured Recipes
Coming soon.