Using basic ingredients, you can prepare low cost, pleasing meals with Mexican food that the whole family will enjoy. Hot sauces and salsa will add flavor and spice. Try mild varieties for children and others who do not enjoy hot and spicy foods. Jalapeño peppers are hot - use them sparingly or remove some or all of the seeds to cut down on the heat. Also, wear gloves or wash your hands thoroughly after chopping.
Build Your Own Tacos

Shell & Tortilla

Protein

Vegetables

Extras

Spices

Hard shells
Corn tortillas
Whole wheat tortillas

Lean ground beef (15% fat or less)
Ground turkey
Refried beans (or refried black beans)
Cooked black beans (or canned, drained and rinsed)
Cooked pinto beans (or canned, drained and rinsed)

Tomato
Lettuce
Onion
Green pepper
Zucchini
Mushroom
Avocado

Cheese
Sour cream
Taco sauce
Hot sauce
Salsa
Olives

Paprika
Cumin
Chili powder
Red pepper flakes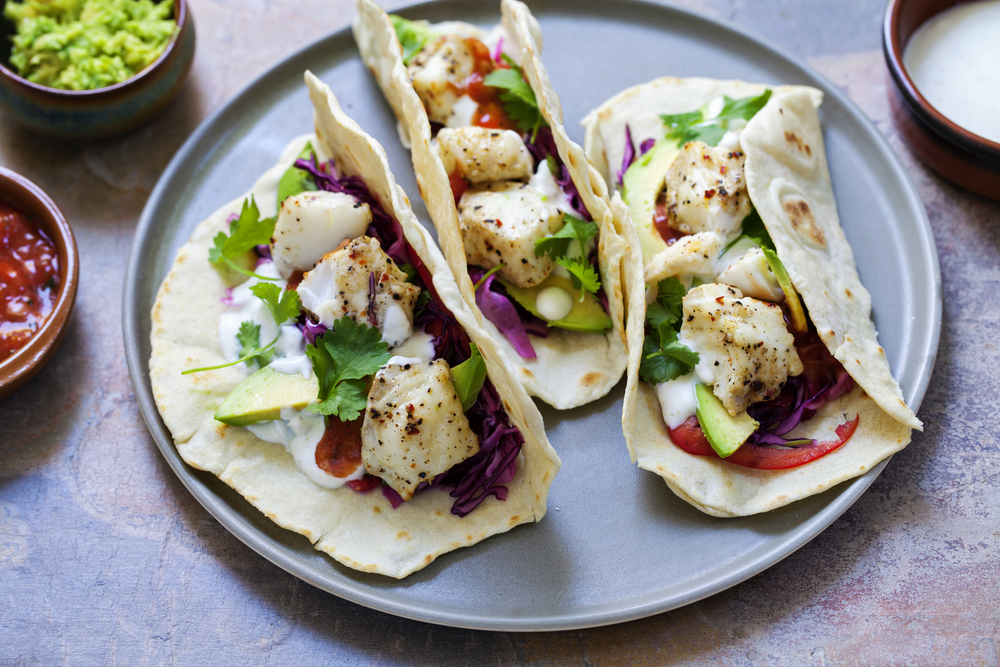 Cooking Tacos
Warm taco shells or tortillas in a 350°F oven for 5 minutes.
Cook the meat or warm the beans. Stir in the spices.
Prepare the vegetables and extras. (Chop the tomatoes, shred the lettuce, etc.) You may want to lightly sauté some of the vegetables.
Let each family member choose from the ingredients available. Choose a shell/tortilla, protein, lots of vegetables, and a little bit of the 'extras.'
Featured Recipes
Coming soon.