Stretching Your Food Dollars With Locally Grown Food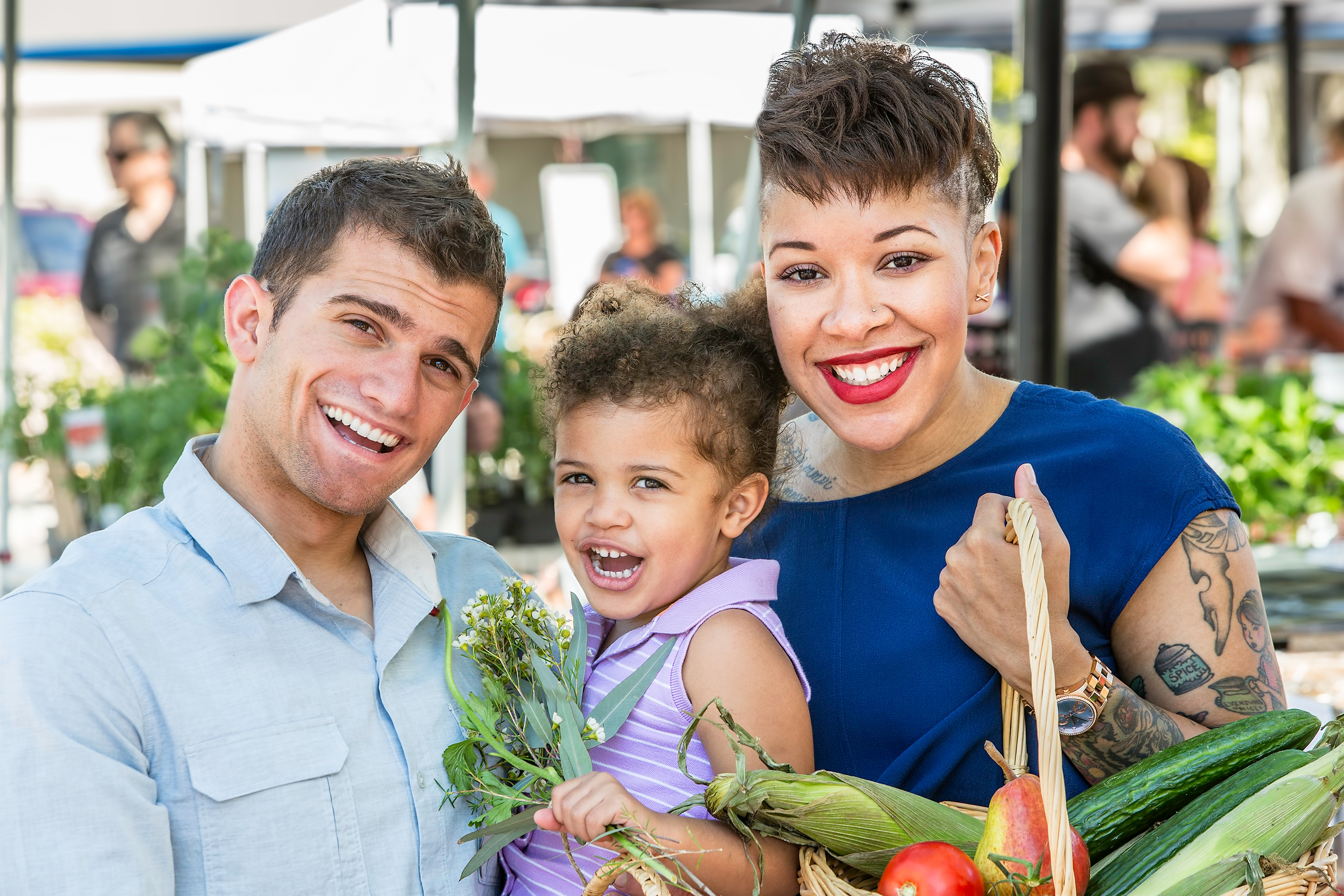 Where to purchase locally grown food
Farmers markets
Produce stands
U-Pick farms
Some grocery stores
Benefits & Barriers to Shopping at the Farmers Market
Benefits
Seasonal, freshly picked produce is most flavorful.
Buying local food supports local farmers and the local economy and preserves local farmland.
Fresh fruits and vegetables are loaded with antioxidants and other valuable nutrients.
Farmers markets are kid friendly. Teach children about new fruits and vegetables.
Connect with your local farmers and catch up with your friends and neighbors.
Farmers often have great ideas for how to prepare their products.
Try something new! Some farmers sell lesser known fruits and vegetables in many colors.
Many farmers markets participate in SNAP and WIC.
Barriers
Prices may seem higher, but shoppers can save money at the farmers market. In Montana, many markets accept SNAP or WIC, participate in the Senior Farmers Market Nutrition Program, or participate in Double SNAP Dollars. For more information, visit the website at: www.doubledollarsmt.com
Farmers markets occur only one or two days per week in many locations. Farmers markets usually don't provide shopping carts or bags for produce. Bring totes, a backpack, and family members to lighten the load. If going weekly is a challenge, trade off weeks with a friend. Look for local Montana markets at https://abundantmontana.com/
Seasonal Produce in Montana
The Seasonal Produce Chart shows many of the food items grown or raised in this state that are available throughout the four seasons. The chart indicates when fresh items may be available and does not reflect fruits or vegetables that are available after the harvest season due to canning, freezing, or dehydrating.
| Produce | WINTER (DEC-APR) | SPRING (MAY-JUNE) | SUMMER (JUL-AUG) | FALL (SEPT-NOV) |
| --- | --- | --- | --- | --- |
| Apples | | | | X |
| Apricots | | | X | |
| Beets | X | | X | X |
| Broccoli/Cauliflower | | X | | X |
| Carrots | X | | X | X |
| Cabbage | | X | X | X |
| Cantaloupe | | | X | X |
| Chard | | X | X | X |
| Cherries/Raspberries/Strawberries | | | X | X |
| Corn | | | X | X |
| Cucumbers | | | X | |
| Garlic | | | X | X |
| Green Beans | | | X | X |
| Herbs | | X | X | X |
| Kale | | X | X | X |
| Leeks | | | | X |
| Lettuce/Spanish | | X | X | X |
| Onions | X | | | X |
| Parsnips | X | X | | |
| Peas | | X | X | X |
| Pears | | | | X |
| Peppers | | | X | X |
| Potatoes | X | | | X |
| Summer Squash | | | X | X |
| Tomatoes/Tomatillos | | | X | X |
| Winter Squash | X | | | X |