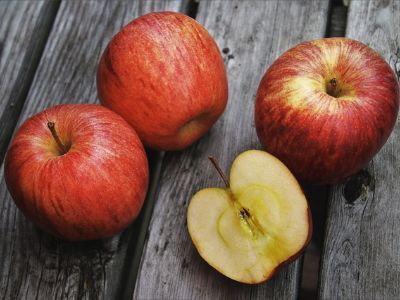 ---
Preparation: Step-by-Step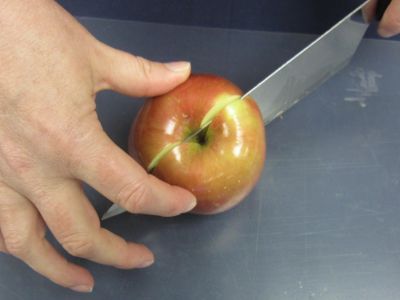 Wash hands. Thoroughly rinse apples to remove any dirt. Cut whole apple in half with sharp knife. Be sure to hold apple firmly on cutting board.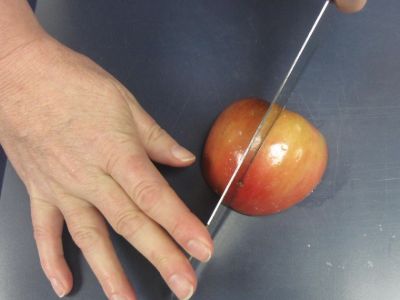 Place flat side of halved apple on cutting board and cut again to quarter. Remove the seeds and core.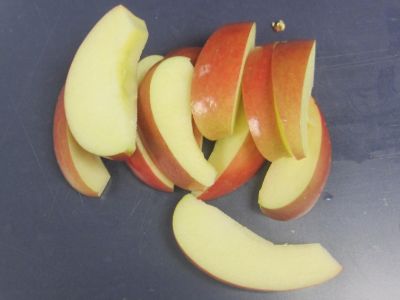 Cut into smaller slices if desired,
such as for making applesauce or eating raw.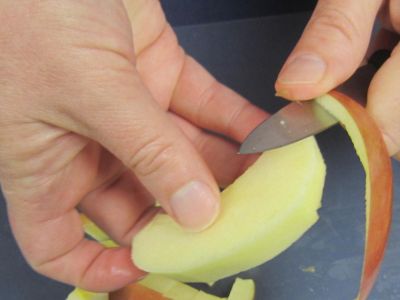 The peel is an edible source of fiber and nutrients,
but can be removed if desired.
For More Information:
Montana State University Extension: msuextension.org
MSU Extension Master Gardener: mtmastergardener.org
MSU Extension Food and Nutrition: nutrition.msuextension.org
MSU Extension Nutrition Education Programs: buyeatlivebetter.org
Click this link to download and/or print this food fact sheet.