---
Preparation: Step-by-Step
Wash hands. Remove leaves and cut stem down, leaving
approximately one inch to prevent bleeding and flavor
loss. Thoroughly scrub beets to remove dirt or sand.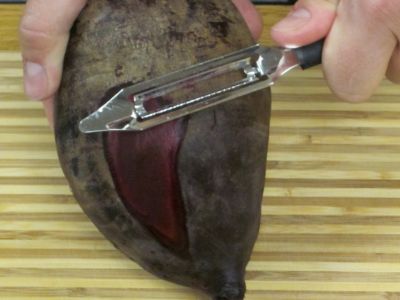 When cooked whole, leave root end attached to prevent
bleeding. Trim and peel with a vegetable peeler. It is not
necessary to peel small, young beets with tender skins,
but larger beets should be peeled before use..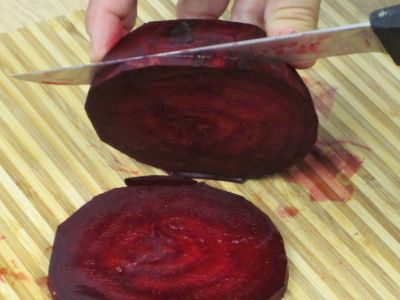 Sliced beets can add flavor and color to any dish.
Take care when handling beets. They can leave red
stains on fabric, cutting boards, and hands.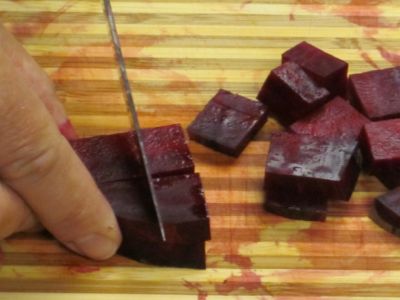 To serve: slice, dice or quarter large beets. Small beets may
be left whole. If mixing with other ingredients, add just
prior to serving to prevent color bleeding onto other foods.
For More Information:
Montana State University Extension: msuextension.org
MSU Extension Master Gardener: mtmastergardener.org
MSU Extension Food and Nutrition: nutrition.msuextension.org
MSU Extension Nutrition Education Programs: buyeatlivebetter.org
Date of Publication: January 2014