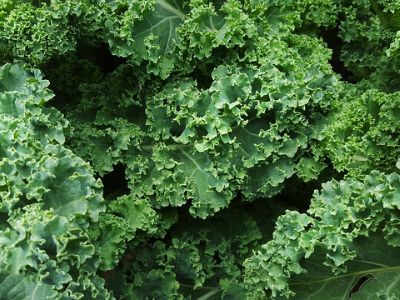 ---
Preparation: Step-by-Step
Wash hands. Thoroughly rinse kale to remove any dirt. Dry with a towel or in a salad spinner. Rewash kale if needed.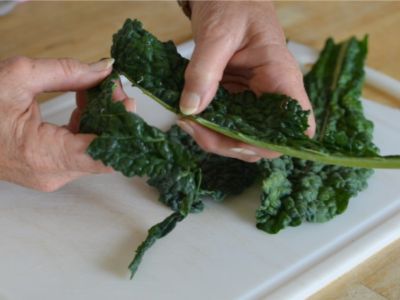 Cut off end of stems using a knife. For large leafed kale, slice on both sides of the stem to remove. Remove the stem and discard.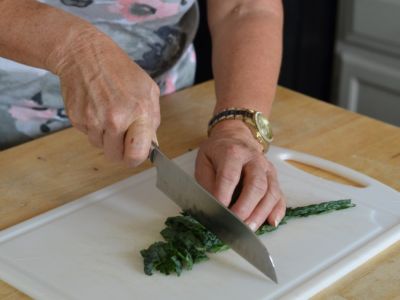 Stack greens and slice into 1/4‐ to 1/2‐ inch sections. Tenderness can be achieved by massaging finely cut greens with acidic dressing.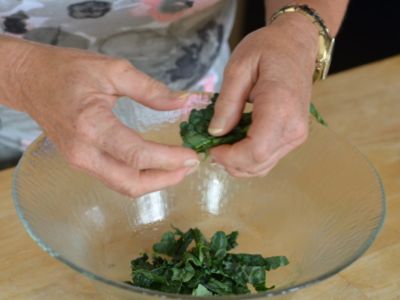 Smaller‐leafed kale can be hand torn or left whole.
For More Information:
Montana State University Extension: msuextension.org
MSU Extension Master Gardener: mtmastergardener.org
MSU Extension Food and Nutrition: nutrition.msuextension.org
MSU Extension Nutrition Education Programs: buyeatlivebetter.org
Date of Publication: November 2015