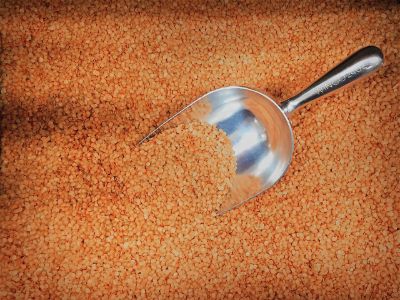 ---
Preparation: Step-by-Step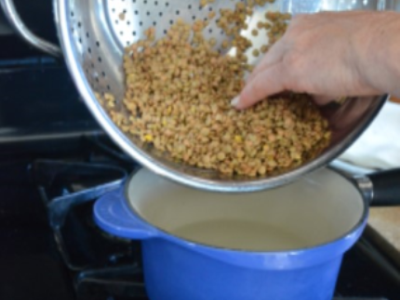 Wash hands. Thoroughly rinse lentils to remove any dirt.
Check for rocks and other debris.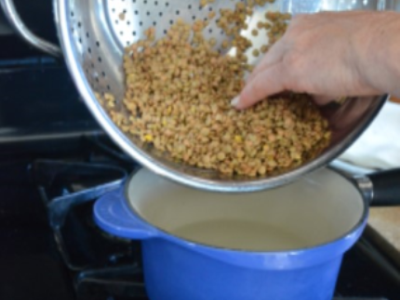 Strain lentils.
To cook, use 1 cup lentils to 1 1/2 cups water.
Add lentils to water and bring to a boil. Simmer for 15‐20
minutes for salads or longer for puree. Cooking time
varies due to variety and desired texture.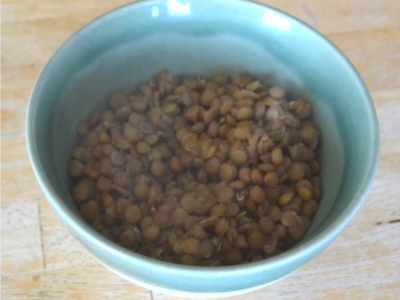 Add desired seasonings. Serve alone or use in soups,
stews or other dishes. Best chilled prior to use in salads
or purees.
For More Information:
Montana State University Extension: msuextension.org
MSU Extension Master Gardener: mtmastergardener.org
MSU Extension Food and Nutrition: nutrition.msuextension.org
MSU Extension Nutrition Education Programs: buyeatlivebetter.org
Date of Publication: November 2015