---
Preparation: Step-by-Step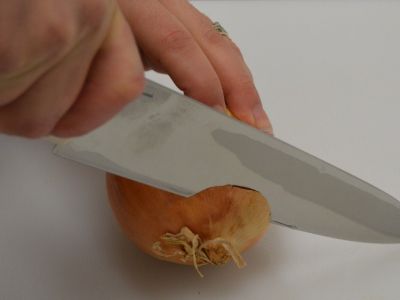 Wash hands. Thoroughly rinse onions to remove dirt or sand. To minimize irritation to skin and eyes, immerse a trimmed onion in cold water for a few minutes or chill onion for 30 minutes before chopping or slicing.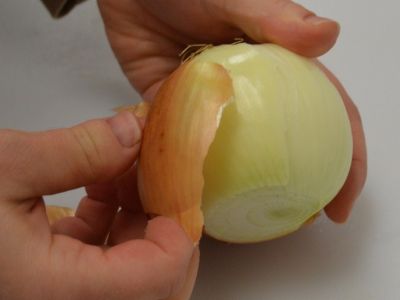 Cut off the stem end of the onion. Peel the outer layers of the onion skin. Cut the peeled onion in half from root end to stem end.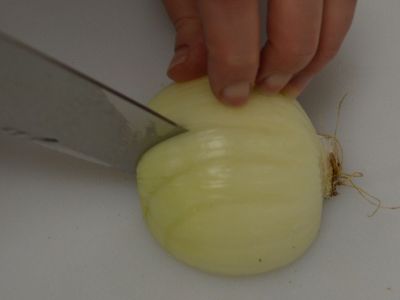 Lay each half cut-side down and make multiple, evenly-spaced cuts from root end to stem end. Do not cut through root end since it will hold the onion together. Then make horizontal cuts parallel to the cutting surface.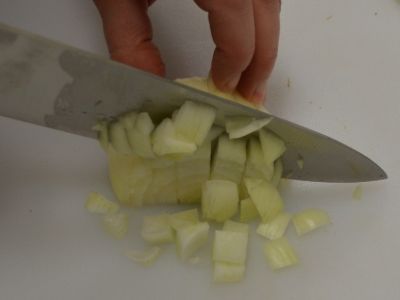 To dice, cut across the onion, adjusting the number of slices for desired dice size. Separate onion pieces.
For More Information:
Montana State University Extension: msuextension.org
MSU Extension Master Gardener: mtmastergardener.org
MSU Extension Food and Nutrition: nutrition.msuextension.org
MSU Extension Nutrition Education Programs: buyeatlivebetter.org
Date of Publication: January 2014