---
Preparation: Step-by-Step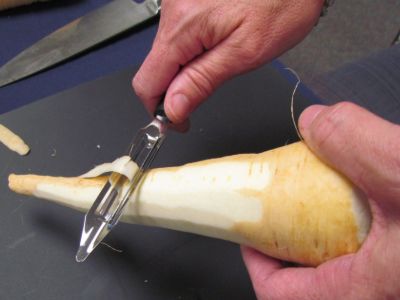 Wash hands. Thoroughly scrub parsnips with a brush
to remove dirt and sand on the outer layer.
If desired, peel with a vegetable peeler or knife.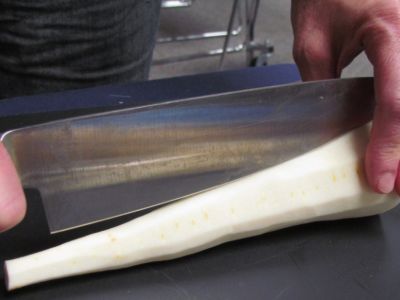 Hold the parsnip to cut in half lengthwise. If roasting or
boiling, cut into 1/4- to 1/2-inch chunks.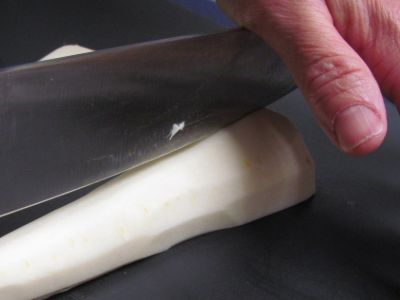 To slice for sautéing, set the flat side down on the
cutting board and cut in half again. If the parsnip is large,
remove the woody center.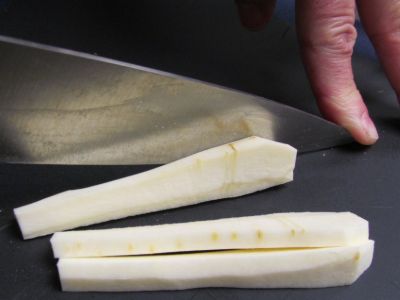 If the parsnip is long, cut in half, then slice into 1/4-inch
thick strips. Sauté in a pan with butter and seasonings.
Cooking brings out the natural sweetness of parsnips.
For More Information:
Montana State University Extension: msuextension.org
MSU Extension Master Gardener: mtmastergardener.org
MSU Extension Food and Nutrition: nutrition.msuextension.org
MSU Extension Nutrition Education Programs: buyeatlivebetter.org
Date of Publication: January 2014