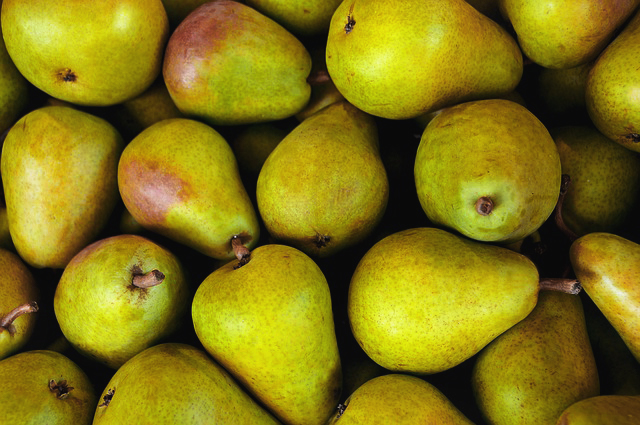 ---
Preparation: Step-by-Step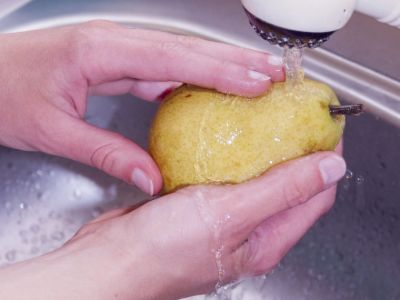 Wash hands. Thoroughly rinse pears to remove dirt. Peel if desired.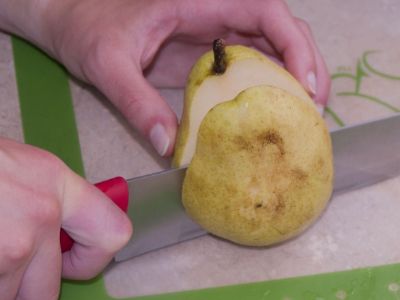 Cut pear lengthwise in half with a sharp, clean knife. Remove core with a paring knife or melon baller.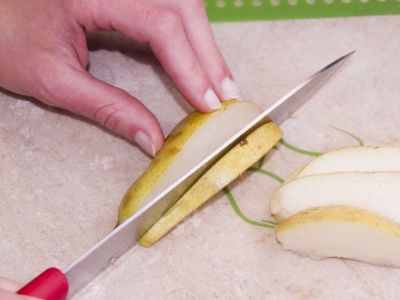 Hold pear and cut into quarters. Place pear cut side down. Slice to desired thickness.
Stack slices and cut into strips. Make perpendicular cuts to dice. To prevent browning, brush or dip with solution of half lemon juice and half water.
For More Information:
Montana State University Extension: msuextension.org
MSU Extension Master Gardener: mtmastergardener.org
MSU Extension Food and Nutrition: nutrition.msuextension.org
MSU Extension Nutrition Education Programs: buyeatlivebetter.org
Date of Publication: January 2014