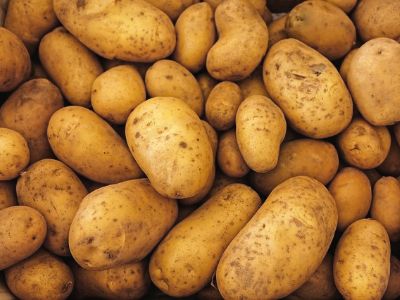 ---
Preparation: Step-by-Step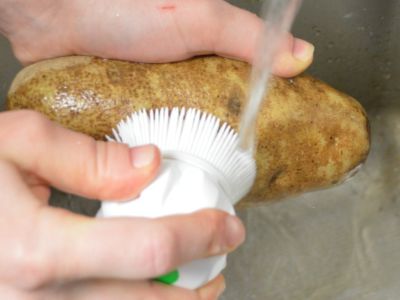 Wash hands. Thoroughly rinse potatoes to remove dirt. Re-rinse and scrub potato, if needed. Pat dry.
Peel skin off with knife or vegetable peeler, if desired. Remove blemishes with a paring knife. Cut potato in half. Place cut side down and slice to desired thickness.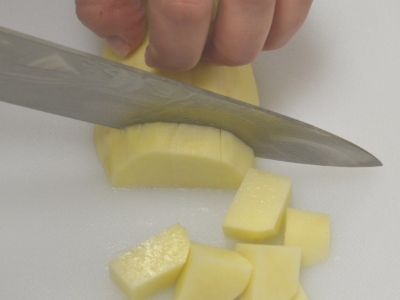 Cut slices again to dice to desired size or to recipe instructions.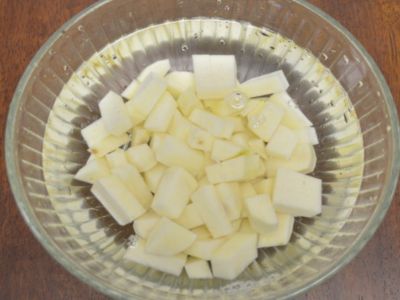 Store peeled or cut potatoes in cold water. Cover completely to prevent browning.
For More Information:
Montana State University Extension: msuextension.org
MSU Extension Master Gardener: mtmastergardener.org
MSU Extension Food and Nutrition: nutrition.msuextension.org
MSU Extension Nutrition Education Programs: buyeatlivebetter.org
Date of Publication: January 2014