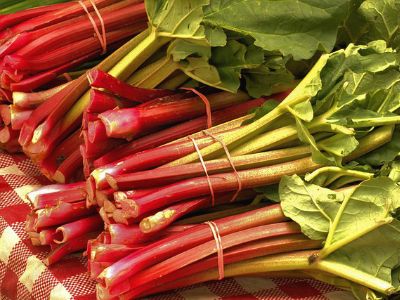 ---
Preparation: Step-by-Step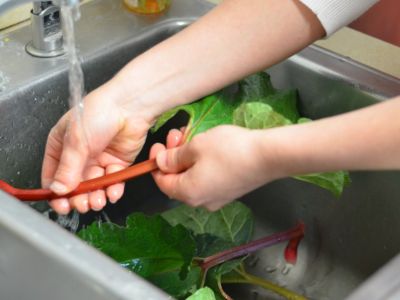 Wash hands. Thoroughly rinse stalks to remove any dirt or sand.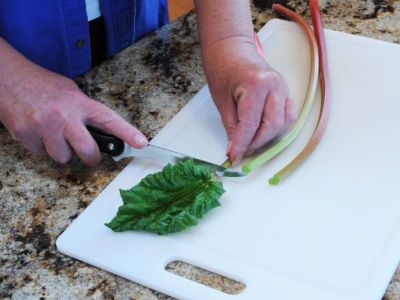 Cut off leaves and end of stem using a knife. Remove blemishes with a paring knife.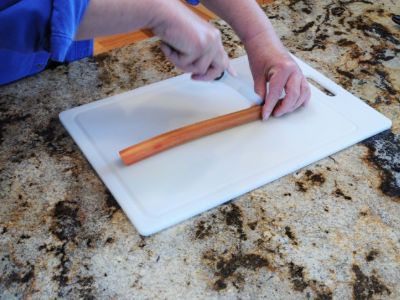 For stalks wider than one inch, slice stem in half. For fibrous stalks, remove strings by cutting just under the skin and pulling the string down the stalk. Continue until all strings are removed.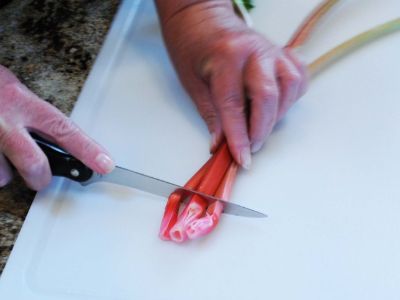 Cut stalks into 3/4- to 1-inch pieces for use in stews or sauces. For use in pies, use 1/4- to 1/2-inch pieces.
For More Information:
Montana State University Extension: msuextension.org
MSU Extension Master Gardener: mtmastergardener.org
MSU Extension Food and Nutrition: nutrition.msuextension.org
MSU Extension Nutrition Education Programs: buyeatlivebetter.org
Date of Publication: January 2014