---
Preparation: Step-by-Step
Wash hands. Thoroughly rinse squash to remove dirt.
Cut squash in half lengthwise.
Firmly hold squash on cu􀆫ng board.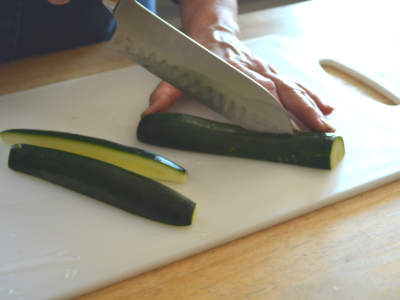 Place flat side of squash on cutting board to quarter.
Keep the length of the squash or cut in half to grill.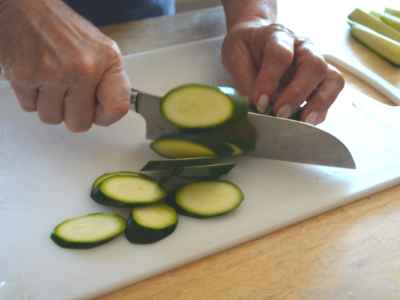 Slice into 1/4‐ to 1/2‐inch thick coins.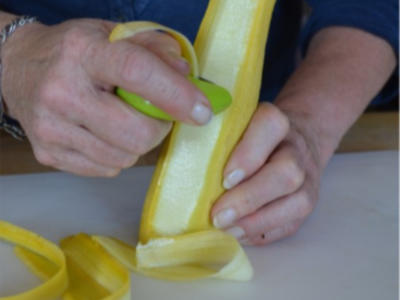 Peel the squash lengthwise to create thin strips.
Add to salads or baked dishes.
Grate the squash and use in baked goods.
For More Information:
Montana State University Extension: msuextension.org
MSU Extension Master Gardener: mtmastergardener.org
MSU Extension Food and Nutrition: nutrition.msuextension.org
MSU Extension Nutrition Education Programs: buyeatlivebetter.org
Date of Publication: November 2015