Web Ex Directions for Using Chat and Polling Tools on Your Smartphone
*Note: depending on your smartphone, the screen shots shown in these directions could look slightly different. However, the basic steps are the same.

Once you have joined the webinar, you will be taken to a screen that looks similar to the one below. This is the webinar. You can now watch the presentation.


Using chat: The chat feature allows to ask questions and comment during the presentation. Only the event hosts and presenters will be able to see your chats. The diagram below provides some information about how to use the chat feature.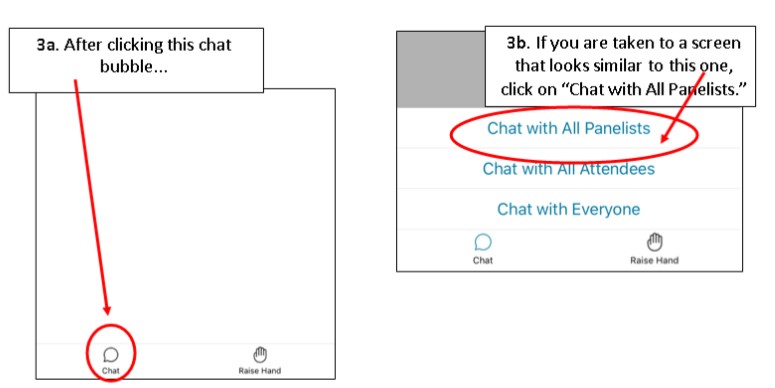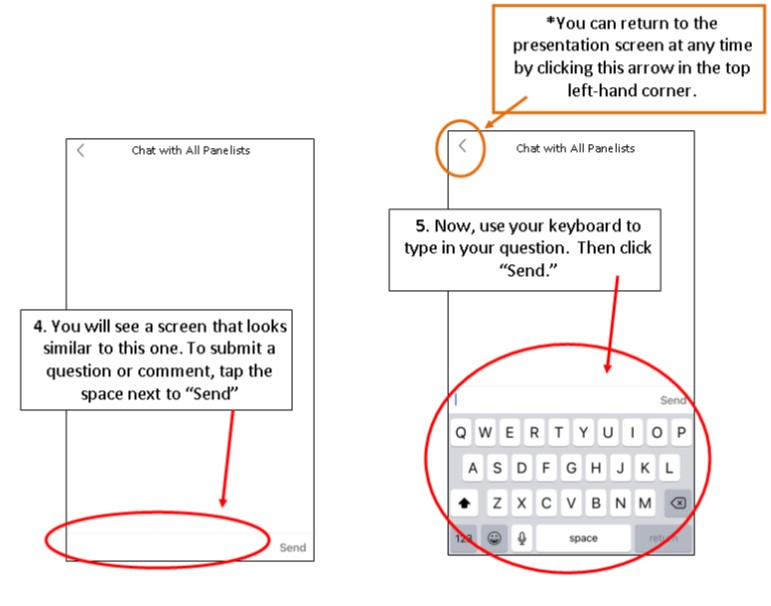 6. Responding to Poll Questions: Throughout the webinar, the presenters will ask questions you can respond to. These questions help the presenters gauge understanding and gather feedback. Webex calls these questions "Polls." We encourage you to answer honestly - no one can view your answers except the presenters!