Dr. Ilse-Mari Lee
Atkinson Quadrangle, Quad F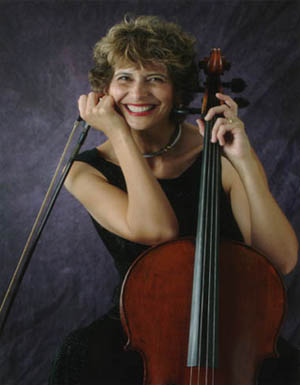 Dr. Ilse-Mari Lee
Ilse-Mari Lee joined MSU in the fall of 1989 and currently serves as Dean of the Honors College. She holds a doctorate in Cello Performance and Pedagogy from the University of Arizona, as well as master's degrees in Cello Performance, Music Theory and Composition from Northern Illinois University. Her principal teachers were Gordon Epperson and Raya Garbousova (cello) and Robert Muczynski, Jan Bach and Oscar Haughland (composition).
Dr. Lee is active as a concerto soloist, recitalist, and chamber musician, and performs regularly at the Grand Teton Music Festival in Jackson Hole, Wyoming. She was awarded the Montana Arts Council Individual Fellowship Award and was selected to perform at the American Cello Congress in Phoenix in1991. In 1992, she premiered the Cello Concerto, Opus 55, by Eric Funk. Collaborative performances include performances with the internationally renowned Moscow, Muir and Fry Street string quartets. CD releases include "The Duet Album" with classical guitarist Stuart Weber, "Song of the Cello" with pianist Michele Levin, and "In Performance at St. Timothy's with the Muir Quartet".
Dr. Lee founded the MSU Cello Ensemble in 1998. The ensemble was selected to perform at the 1999 All-Northwest MENC Conference in Portland Oregon. The ensemble has toured throughout the Northwest, as well as to Italy and Central Europe in May 2000 and to China in March 2006, performing in Beijing, Xian, and Tianjin.
Active as a composer and concert cellist, she premiered her cello concerto "Mandela", with the Billings Symphony in 2002. Her original compositions include works for orchestra, choir, chamber music ensembles and award-winning film scores. She composed the MSU "Alma Mater" in 2013 and her most recent work, "Unearthed" for solo cello and digital sound, was premiered at Tippet Rise in October 2018.
A dedicated teacher, Ilse-Mari has received twelve "Excellence in Teaching" Awards, the President's Excellence in Teaching Award, as well as the Wiley Award for Meritorious Research. She was appointed as Director of the Honors Program in 2009 and led the transition from an Honors Program to College in 2013. She was instrumental in the reinstatement of the Directed Interdisciplinary Studies degree in the Honors College: a degree especially designed for highly motivated students to pursue studies at the intersection of diverse academic disciplines. As the recipient of a life-changing graduate fellowship in her senior year at the University of the Witwatersrand in South Africa, Ilse-Mari has actively encouraged generations of MSU students to apply for prestigious awards including the Rhodes, Truman, Goldwater, Udall, Gates-Cambridge, Fulbright and Marshall Scholarships.