---
---
Study Abroad Program Types
MSU offers several different program types that are designed to meet students' academic, personal, and financial needs. We offer tuition exchange program types, and fee based/direct enroll program types. Tuition exchange programs allow students to pay their MSU tution and apply any earned scholarhips to their term abroad. We have two primary tuition exchange program types: MSU Direct Exchange (DEX) and ISEP Exchange. Fee based and Direct Enroll programs require participants to pay a set fee determined by the program of choice. In addition, MSU offers Faculty Led Programs which are abroad programs led by MSU faculty for groups of MSU students. Scroll down to read more about each program!
---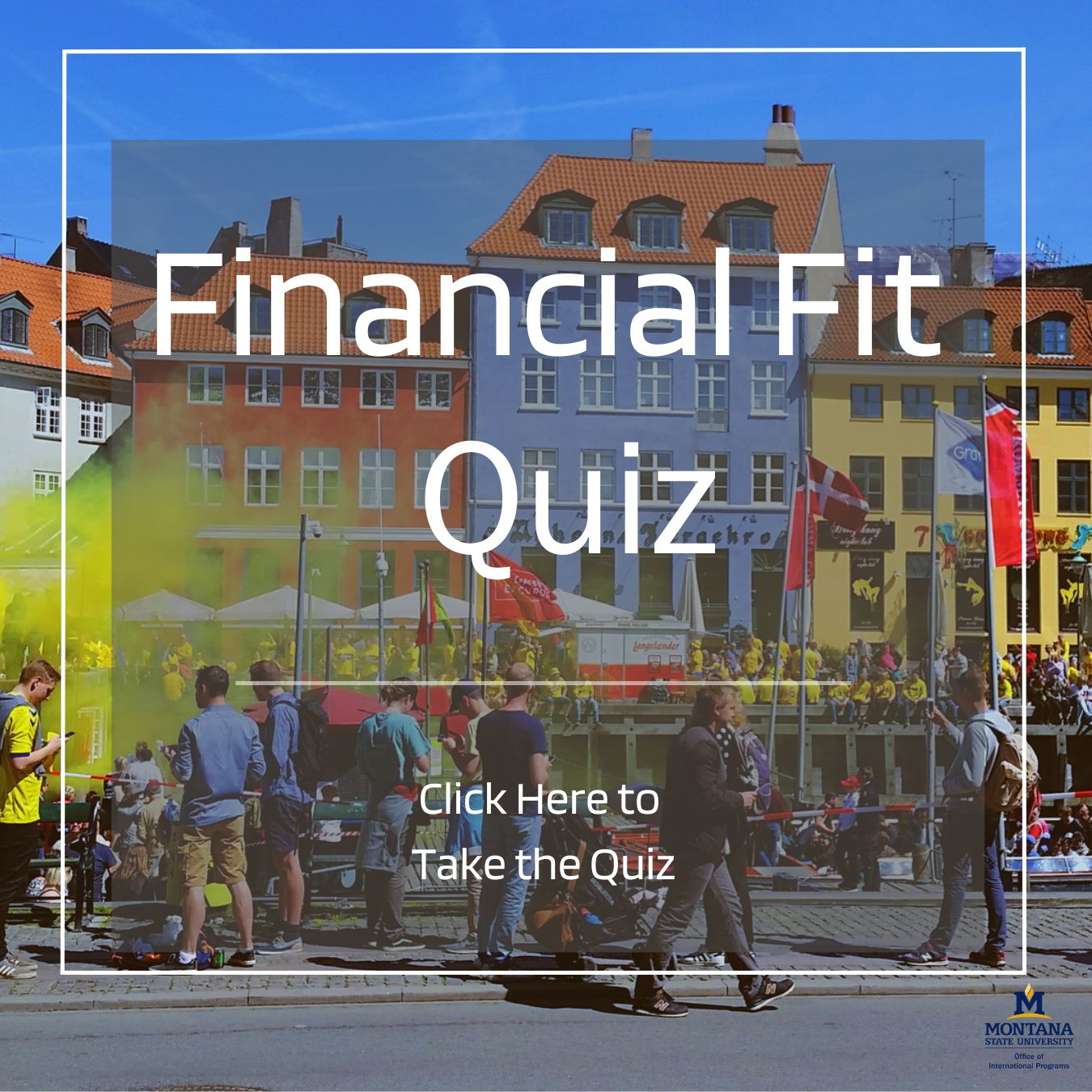 Financial Fit Quiz
Studying Abroad has its costs. Take this quiz to see which program type might be the best financial fit for you.
For more information about finances abroad, please visit the Finances Page to learn about budgeting, scholarhips, and tuition while abroad.
As always, stop by drop-in advising hours or email us at [email protected].