RESEARCH OVERVIEW: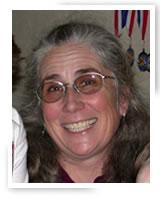 My research program in weed physiology centers on understanding how environmental, insect and herbicide stresses influence crop and weed productivity. Current research projects include determining the role of oxidative stress tolerance in protecting crops and weeds from abiotic stresses; understanding the locoweed-fungal endophyte complex; and the role of perennial brome grass as a trap-crop for wheat stem sawfly.
Selected Publications:
Nina Klypina, Matthew Pinch, Brian J. Schutte, J. Maruthavanan and Sterling TM (2017) Water-Deficit Stress Tolerance Differs between Two Locoweed Genera (Astragalus and Oxytropis) with Fungal Endophytes. Weed Science 65:626-638. https://www.cambridge.org/core/journals/weed-science/article/waterdeficit-stress-tolerance-differs-between-two-locoweed-genera-astragalus-and-oxytropis-with-fungal-endophytes/9DA0FF5975003A39D9812D9569ADF4AC
Ray, I.M., Y. Han, L.E, C.D. Meenach, N. Santantonio, M.K. Sledge, C.A. Pierce, T.M. Sterling, R.K. Kersey, H.S. Bhandari, and M.J. Monteros (2015) Identification of QTL for Alfalfa Forage Biomass Productivity during Drought Stress. Crop Science 55:2012-2033 https://dl.sciencesocieties.org/publications/cs/articles/55/5/2012
Bowen-O'Connor CA, VanLeeuwen DM, Bettmann G, Sterling TM, and St. Hilaire R (2013) Variation in violaxanthin and lutein cycle components in two provenances of Acer grandidentatum L. exposed to short-term contrasting light. Acta Physiologiae Plantarum, 35, 541–548. (http://link.springer.com/article/10.1007%2Fs11738-012-1095-7#page-1)

Alkhatib R, Maruthavanan J, Ghoshroy S, Steiner R, and Sterling TM (2012) Physiological and ultrastructural effects of lead on tobacco. Biologia Plantarum, 56, 711-714. http://journals2.scholarsportal.info/details.xqy?uri=/00063134/v56i0004/711_paueolot.xml

Ratnayaka HH, Molin WT, and Sterling TM (2012) Comparison of physiological and antioxidant responses of Anoda cristata and cotton under progressive drought. Weed Research, 52, 358-366.http://onlinelibrary.wiley.com/doi/10.1111/j.1365-3180.2012.00924.x/abstract

Vallotton AD, Murray LW, Delaney KJ, and Sterling TM (2012) Water deficit induces swainsonine of some locoweed taxa, but with no swainsonine-growth trade-off. Acta Oecologica, 43, 140-149.

Delaney KJ, Klypina N, Maruthavanan J, Lange C, and Sterling TM (2011) Locoweed nitrogen supplementation has dose response enhancement of growth and photosynthesis, but not of an alkaloid. Amer. J. Botany, 98, 1956-1965. (http://www.amjbot.org/content/98/12/1956.full)

Higbie SM, Wang F, Stewart J, Sterling TM, Lindemann WC, Hughs E, and Zhang J (2010) Physiological Response to Salt (NaCl) Stress in Selected Cultivated Tetraploid Cottons. Intl. J. Agronomy,2010, 1-12. http://www.hindawi.com/journals/ija/2010/643475/

Sterling TM and Namuth D (2010) Cellular absorption of herbicides. J. Natl. Resources & Life Sci. Educ.39, 23. http://croptechnology.unl.edu/pages/informationmodule.php?idinformationmodule=1130447094
Davis AS, Hall JC, Jasieniuk M, Locke MA, Luschei EC, Mortensen DA, Riechers DE, Smith RG, Sterling TM, and Westwood JH (2009) Weed Science Research and Funding: A Call to Action. Weed Science, 57, 442-448. http://www.bioone.org/doi/abs/10.1614/WS-09-020.1?journalCode=wees
Click on an image to view as a slideshow.