Nobel Laureate Sir Angus Deaton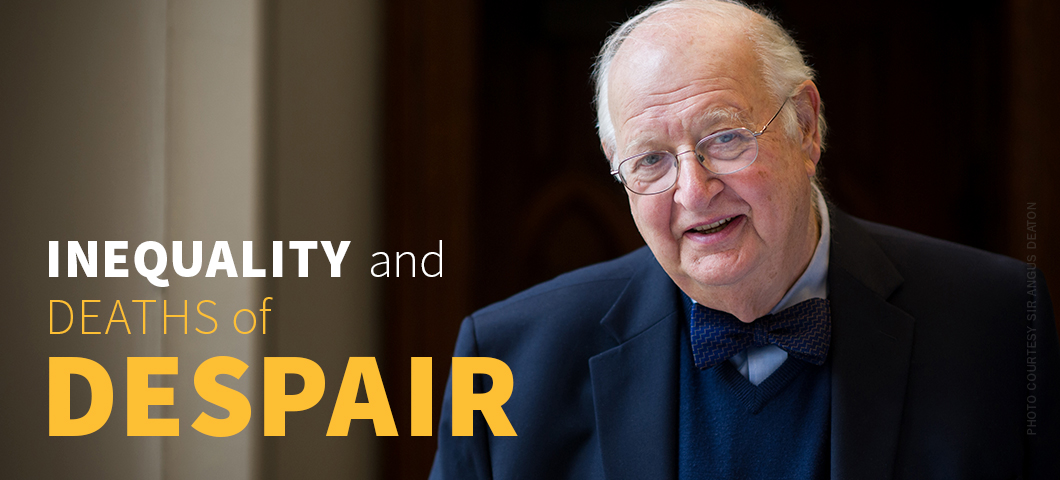 Inequality and Deaths of Despair
A Distinguished Lecture by 2015 Economics Nobel Laureate Sir Angus Deaton
Sponsored by the Montana State University Initiative for Regulation and Applied Economic Analysis
August 29, 2018 | Montana State University, Bozeman, MT
Free and open to the public
The United States is one of the most unequal countries in the world, and income inequality is much higher now than in the 1970s. Since 1998, white non-Hispanic Americans in midlife have been dying in unexpected numbers, and the long-term 20th century decline in mortality has ceased or been reversed. The most rapidly rising causes of death have been alcoholic liver disease and cirrhosis, suicide, and drug overdoses. — Sir Angus Deaton
Nobel Prize-winning economist Sir Angus Deaton will present a public lecture, "Inequality and Deaths of Despair," on Wednesday, Aug. 29, at 7:30 p.m. in the Strand Union Building's Ballroom A.
"Deaths of despair" — deaths related to suicide, drugs, and alcohol — among middle-aged white working-class Americans without a college degree are on the rise, according to research by Princeton University economists and husband-and-wife team Angus Deaton and Anne Case. Their deaths are now outpacing those of minorities of the same class by a stunning margin.
This distinguished lecture will discuss these deaths of despair and explore the connections between this trend and rising economic inequality. He will be joined by Princeton University economist Anne Case, wife and co-author, during the lecture's Q&A session.
Author of several books including "The Great Escape: Health, Wealth and the Origins of Inequality," Deaton has spent decades studying measures of global wealth and poverty. His most recent research examines areas of poverty, inequality, health, well-being and economic development with recent research looking at determinants of health in rich and poor countries and measurement of poverty.
He received in 2015 the Nobel Prize in Economics for his research into how the consumption of goods and services plays a critical role in human welfare. A native of Scotland, Deaton was knighted in 2016 by Queen Elizabeth II for his service in the fields of economics and international affairs.
Deaton has been the Dwight D. Eisenhower Professor of International Affairs and professor of economics and international affairs at the Woodrow Wilson School at Princeton University since 1983. He is a Fellow of the British Academy, the American Academy of Arts and Sciences, and of the Econometric Society, was President of the American Economic Association in 2009 and became a member of the National Academy of Sciences in 2015. A dual citizen in both the U.S. and the U.K., Deaton has previously taught at Cambridge University and the University of Bristol.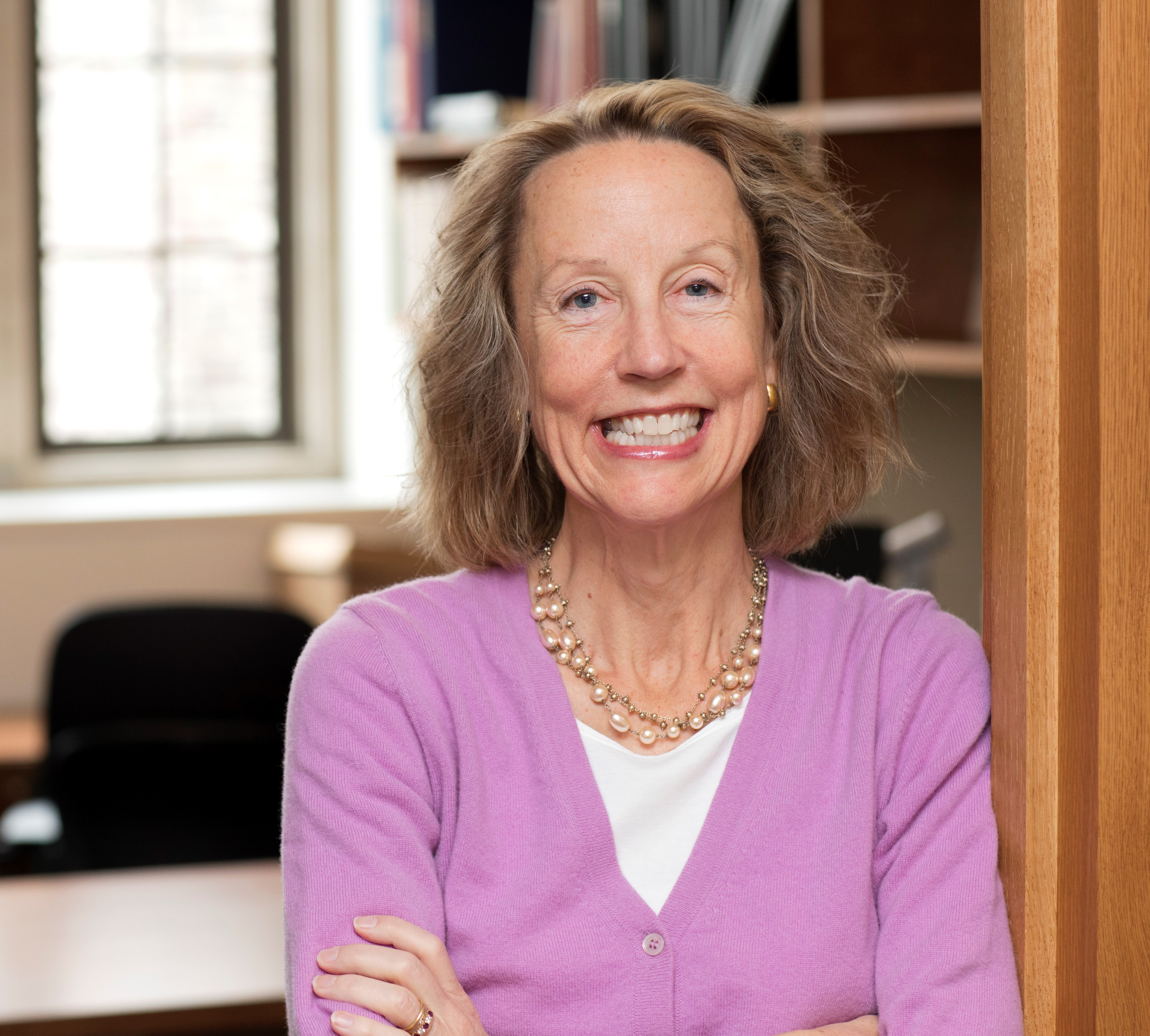 Case is the Alexander Stewart 1886 Professor of Economics and Public Affairs Emeritus at Princeton University, where she is the director of the Research Program in Developmental Studies. Her work on U.S. mortality rates won the National Academy of Sciences' 2015 Cozzarelli Prize for scientific excellence and originality. She is also a recipient of the Kenneth J. Arrow Prize in Health Economics from the International Health Economics Association for her work on the links between economic status and health status in childhood. She serves on the Advisory Council for the NIH-National Institute of Child Health and Human Development, the President's Committee on the National Medal of Science and the Committee on National Statistics.
For more information: Co-Directors Vince Smith [email protected] and Wendy Stock [email protected]