Current and Emerging Issues in Career and Technical Education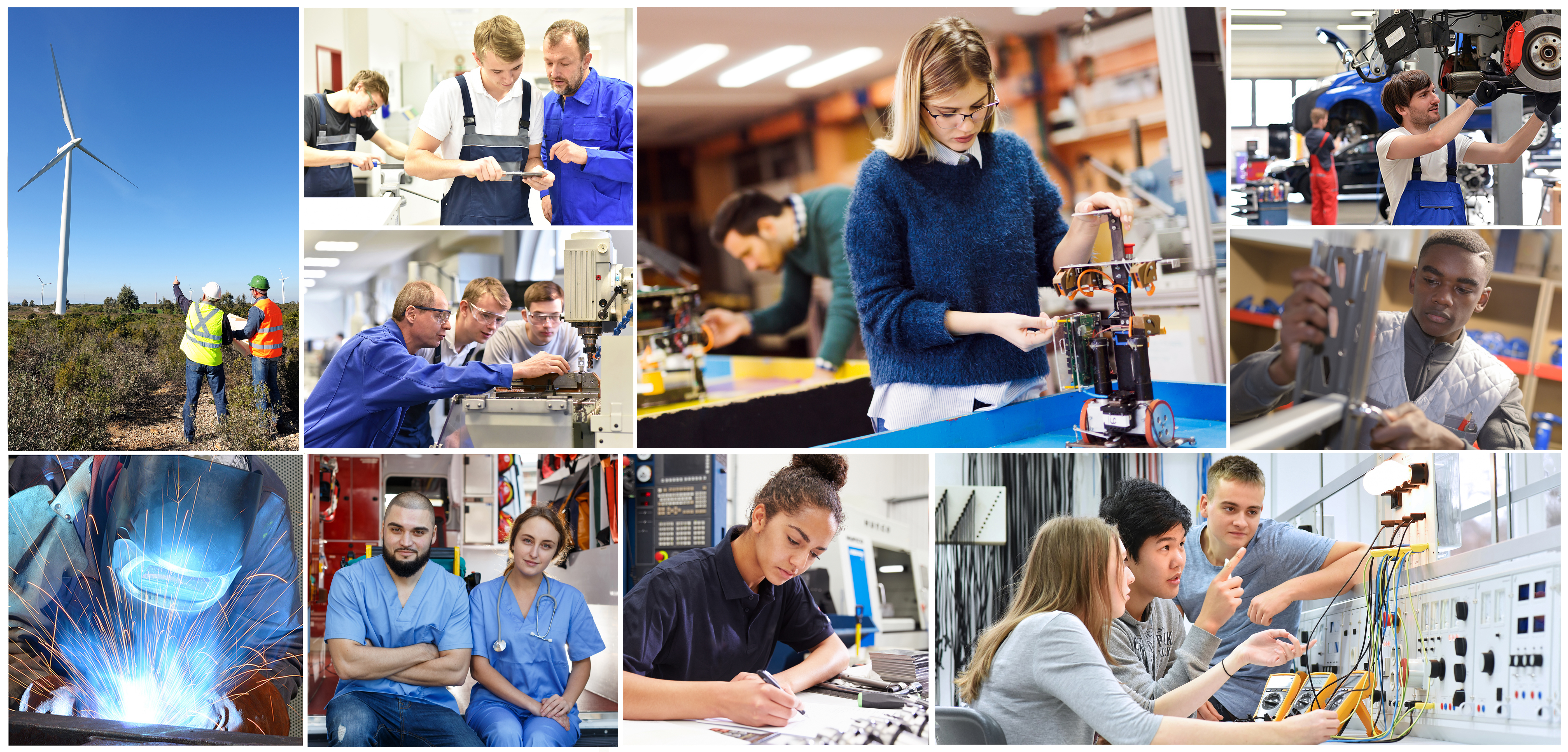 A workshop sponsored by the
Montana State UniversityInitiative for Regulation and Applied Economic Analysis
Tuesday,July 23,2019
12:30-4:30 p.m.
Montana State University, Linfield Hall, Room 231
---
Nearly half of the U.S. high school population enroll in career and technical education (CTE) courses, and billions of dollars are spent on CTE each year. Although some CTE programs are geared toward preparing students for jobs that do not require college degrees, CTE increasingly serves as a rigorous college preparation pathway to college for students interested in health sciences, information technology, architecture, engineering, and other fields that typically require college degrees. Accordingly, secondary and postsecondary educators and administrators are increasingly partnering to coordinate initiatives to prepare students to succeed in high-skill, high-wage, or in-demand occupations, to share data, and create analytics to ensure that workforce training systems are aligned with economic needs. The Montana Career Pathways program, a partnership between the Montana Commissioner of Higher Education and the Montana Office of Public Instruction, serves as one example. Understanding findings from research on CTE and workforce development policies, initiatives, and regulations can inform these partnerships and programs.
This workshop will bring together a small group of stakeholders including economists, education researchers, educators, policymakers, and program administrators to share up-to-date research findings on CTE and workforce development policies and initiatives, to discuss best practices, and for those on the front lines of CTE initiatives to share insights that can inform future research and program evaluation.
Workshop Schedule (each

presentation

followed by 15 minute Q&A)
| | | | | |
| --- | --- | --- | --- | --- |
| 12:30-12:35 | | Welcome | Wendy Stock | MSU IRAEA |
| 12:35-1:10 | | Contemporary Career Academies and Student Outcomes: Evidence from North Carolina | Steven Hemelt | University of North Carolina |
| 1:15-1:55 | | Scaling up Career Pathways: Lessons from California | Sade Bonilla | Stanford University |
| 2:00-2:40 | | College and Work after High School for Tennessee Career and Technical Education Students | Celeste Carruthers | University of Tennessee |
| 2:45-3:25 | | The Utilization and Quality of Career and Technical Education: Evidence from a Funding Change in Michigan | Thomas Goldring | Georgia State University |
| 3:30-4:15 | | Wrap Up & Reflections | Shaun Dougherty | Vanderbilt University |
| 4:15-4:30 | | Q&A and adjourn | Wendy Stock | MSU IRAEA |
Featured Presenters:
Sade Bonilla is an assistant professor at University of Massachusetts Amherst in the College of Education. Her research focuses on K-12 education policy with a particular emphasis on high school to college transitions and career and technical education. She was a 2018 Spencer/NAEd Dissertation Fellow and a recipient of the Institute of Education Sciences (IES) pre-doctoral fellowship. Prior to her doctoral studies she was a Harvard Strategic Data Project (SDP) fellow with Albuquerque Public Schools and has also worked with numerous non-profits, state and local education agencies. She holds a Ph.D. in the economics of education and M.A. in economics from Stanford University.
Celeste Carruthers is an associate professor in the Haslam College of Business at the University of Tennessee with a joint appointment in the Department of Economics and the Boyd Center for Business and Economic Research. Her research centers on education policy with crossovers into public economics, labor economics, and economic history. Recent and ongoing projects examine the effect of financial aid on college choices, career and technical education, and the consequences of segregated schools in the early 20th-century United States. She teaches graduate and undergraduate courses in public expenditure analysis, causal inference, and econometrics. She is a co-editor of Economics of Education Review, a former member of the Association for Education Finance and Policy Board of Directors, a member of the CTE Research Network at the American Institutes for Research, an affiliated researcher with the National Center for Analysis of Longitudinal Data in Education Research (CALDER), and she has served as a faculty advisor to several fellows in the Harvard Graduate School of Education Strategic Data Project. She holds a Ph.D. in economics from the University of Florida, an M.A. in economics from the University of New Hampshire, and a bachelor's degree in economics and accounting from Appalachian State University.
Shaun Dougherty is an associate professor of public policy & education at Vanderbilt University's Peabody College of Education& Human Development. His research and teaching interests focus on education policy analysis, causal program evaluation and cost analysis, and the economics of education, with an emphasis on career and technical education, educational accountability policies, and the application of regression discontinuity research designs. Across these substantive areas, he emphasizes how education can address human capital development as well as issues of equity related to race, class, gender, and disability. His work has been published in leading journals and has been cited by major media outlets. He has received research funding from IES, the Smith Richardson Foundation, and the Institute for Research on Poverty, which also recognized him as an Early Career Scholar.
Thomas Goldring is an education and social policy researcher. He is research director of the Georgia Policy Labs at Georgia State University. His prior research spans K-12 and higher education, with a broad focus on policies that shape high school outcomes and transitions into post-secondary study and the workforce. He is currently studying career and technical education in Michigan, the persistence of inequalities in college entry and completion, and transitions into and out of qualification for free or reduced price lunch in elementary and middle school. He completed a postdoctoral fellowship at the University of Michigan in June 2019. He received a Ph.D. and an M.Phil. in public policy and management from Carnegie Mellon University, and a B.A. in economics from the University of Cambridge. Before academia, he worked in the private sector for Accenture, a startup in San Francisco, and for a policy research firm in Oakland, CA.
Steven Hemelt is an associate professor of public policy at University of North Carolina at Chapel Hill, a research fellow at the Institute of Labor Economics (IZA), and a senior researcher with the National Center for the Analysis of Longitudinal Data in Education Research (CALDER). His work focuses on the economics of education, education policy, labor economics, and program evaluation. Recent projects examine transitions from high school to college, postsecondary costs and cost drivers, and student success in higher education – with a particular focus on low-income and traditionally underserved students. His research has been supported by the Institute of Education Sciences (IES) as well as the Spencer, Smith Richardson, and William T. Grant foundations. He serves on the editorial board of Educational Evaluation and Policy Analysis and the board of directors for the Association of Education Finance and Policy (AEFP).