Current & Emerging Issues for Regulating Crop Protection Technologies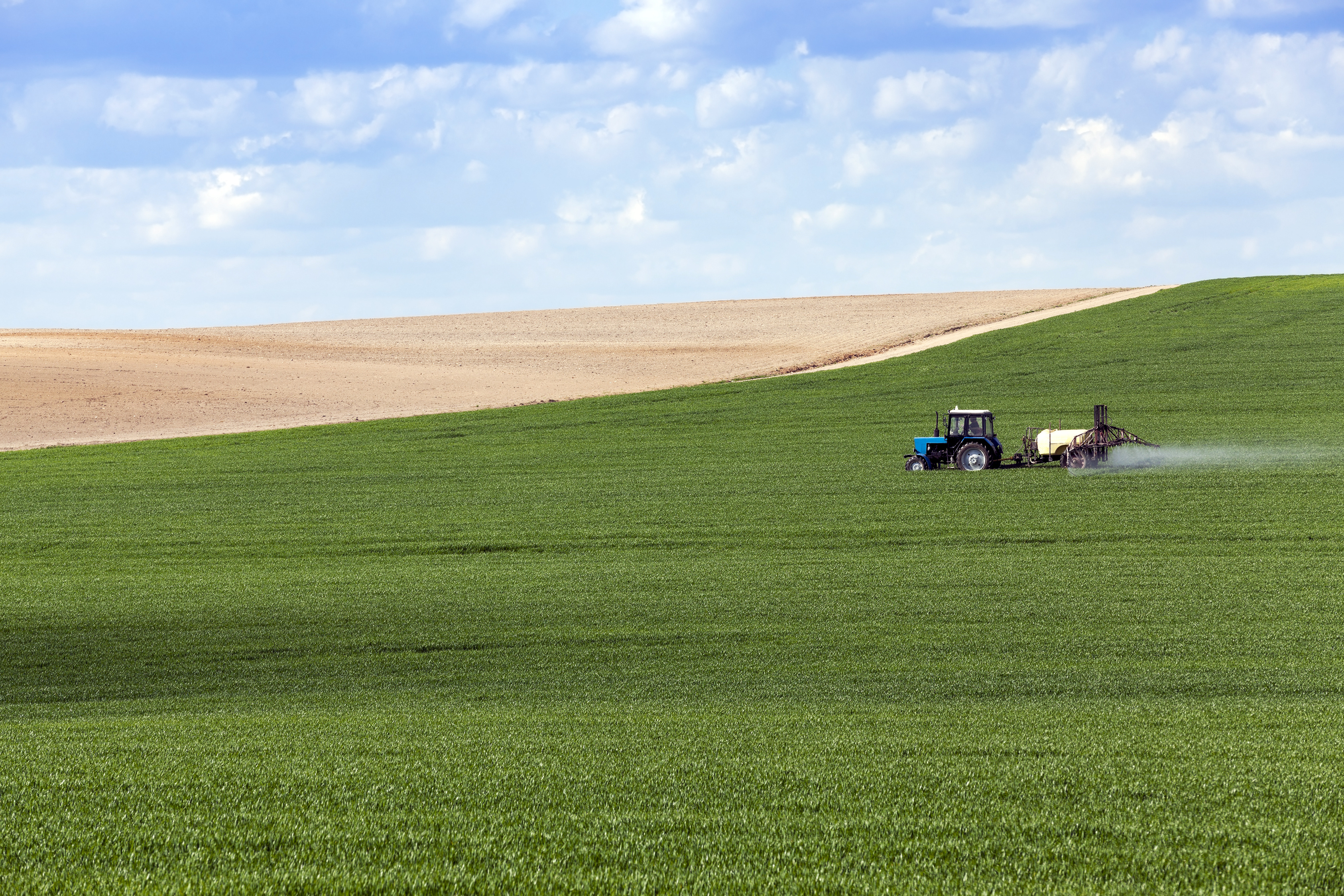 A conference sponsored by the Montana State University Initiative for Regulation and Applied Economic Analysis and
hosted by the Initiative's Co-Director Vincent Smith, and MSU Professor of Entomology Robert Peterson
May 16, 2019 | Montana State University, Bozeman, MT
Linfield Hall Room 231 | 12:30-5 p.m.
Please RSVP no later than May 6, 2019.
Society and the private sector have heavily invested in agriculture and food in general, and crop protection technologies in particular. However, at the same time, government regulations of crop protection technologies are evolving.
This workshop will bring together a small group of stakeholders, policy makers and community leaders to explore these issues with a focus on Montana and regional agriculture, but also with considerations for national and international agriculture.
The goals of the workshop are to inform stakeholders about the current and critical regulatory issues facing crop protection technologies and to provide participants with a roadmap of emerging issues––not just for crop protection technologies but also for crop technology in general.
Specific questions that will be addressed by presenters and panelists:
What are the emerging trends in U.S. and global regulation?
How are these changing regulations shifting incentives for investment in and development of these technologies?
What are the current economic and environmental costs and benefits of regulating these technologies?
What are the economic and environmental trade-offs?
Featured presenters:
Andrew Kniss, Professor of Weed Science and Sustainable Crop Management, University of Wyoming
Jeffrey Wolt, Professor of Agronomy, Iowa State University
Alan McHughen, Professor of Molecular Genetics/Varietal Development, University of California, Riverside
Philip Pardey, Professor of Economics and Technical Innovation and Policy, University of Minnesota
Speaker Bios:
Andrew Kniss
Andrew Kniss is a Professor of Weed Science in the Department of Plant Sciences at the University of Wyoming. He holds a Ph.D. in Agronomy with a minor in Statistics from the University of Wyoming; an M.S. in Agronomy with a Weed Science specialization from the University of Nebraska-Lincoln; and a B.S. in Agroecology from the University of Wyoming.
Andrew's current research program focuses on crop-weed interactions, non-target impacts of weed management, and developing sustainable weed management programs in agronomic crops, especially sugarbeet, winter wheat, corn, and dry edible bean. He has authored or co-authored over 40 research articles in peer-reviewed journals. Dr. Kniss teaches undergraduate and graduate level courses including Ecology of Plant Protection, Weed Science & Technology, Applied Dose Response Analysis, and Navigating Graduate Research. He received the Early Career Outstanding Weed Scientist award from the Western Society of Weed Science in 2013, and currently serves as Immediate Past President of the Western Society of Weed Science. He previously has served on the Board of Directors of the Weed Science Society of America.
Andrew grew up on an irrigated farm in Nebraska producing corn, sugar beets, alfalfa, and pinto beans. His distaste for weeds began early in life after having to walk fields to pull nightshade berries out of dry bean windrows before harvest. Still today, his dad maintains that this life-altering experience "wasn't that bad."
Jeffrey Wolt
Jeff Wolt is Professor Emeritus of Agronomy at Iowa State University where he was affiliated with the Biosafety Institute for Genetically Modified Agricultural Products (BIGMAP) and served as the co-director of the Crop Bioengineering Center.
As an agricultural risk analyst, Wolt focuses on the evaluation and communication of the risks and benefits associated with the products and processes of new technologies in plant agriculture. His research seeks to apply formal risk analysis approaches in biotechnology with efforts keyed to genome engineering for useful plant traits; plants as production systems for novel proteins; and food and environmental safety issues pertaining to bioengineered plants and their products.
Wolt additionally trains and consults on biosafety risk assessment for interested and affected parties locally, nationally, and internationally. He has taught graduate courses in risk assessment and regulatory toxicology and an undergraduate course in agricultural sustainability; and he currently teaches food safety as a contributing professor to the University of Iowa College of Public Health. Wolt is a Fellow of the American Society of Agronomy. He has a B.S. degree from Colorado State University and M.S. and Ph.D. degrees from Auburn University.
Alan McHughen
Alan McHughen is a public sector educator, scientist and consumer advocate. After earning his doctorate at Oxford University, McHughen worked at Yale University and the University of Saskatchewan before joining the University of California, Riverside. A molecular geneticist with an interest in crop improvement and environmental sustainability, he helped develop U.S. and Canadian regulations governing the safety of genetically engineered crops and foods. He served on U.S. National Academy of Sciences panels investigating the environmental effects of transgenic plants, a second investigating the safety of genetically engineered foods and helped review a third looking at sustainability and economic impacts of biotechnology on U.S. agriculture. Having developed internationally approved commercial crop varieties using both conventional breeding and genetic engineering techniques, he has firsthand experience with the relevant technical, biosafety and policy issues from both sides of the regulatory process. As an educator and consumer advocate, he helps non-scientists understand the environmental and health impacts of both modern and traditional methods of food production. His award winning book, Pandora's Picnic Basket; The Potential and Hazards of Genetically Modified Foods, uses understandable, consumer-friendly language to explode the myths and explore the genuine risks of genetic modification (GM) technology. More recently, McHughen served as a Jefferson Science Fellow at U.S. Department of State and as a Senior Policy Analyst at the White House.
Philip Pardey
Philip Pardey is Professor of Science and Technology Policy in the Department of Applied Economics at the University of Minnesota. He is also Director of Global Research Strategy for the College of Food Agricultural and Natural Resource Sciences and the Minnesota Agricultural Experiment Station, Director of the University's International Science and Technology Practice and Policy (InSTePP) center, and directs the University's G.E.M.S agroinformatics initiative (www.agroinformatics.org). Previously he was a senior research fellow at the International Food Policy Research Institute, Washington D.C., and prior to 1994 at the International Service for National Agricultural Research in The Hague, Netherlands. He is a Fellow of the American Association for the Advancement of Science (AAAS) and of the Agricultural and Applied Economics Association, Distinguished Fellow and Past President of the Australasian Agricultural and Resource Economics Society, Distinguished Life Member of the International Association of Agricultural Economists, and winner of the Siehl Prize for Excellence in Agriculture. His research deals with productivity measurement and assessment (drawing on spatial bio-economic modeling approaches), the finance and conduct of R&D globally, methods for assessing the economic impacts of research, and the economic and policy (especially intellectual property) aspects of genetic resources and the biosciences. Pardey is author of more than 380 books, articles, and papers, a listing of which is at www.instepp.umn.edu/about-us/people/philip-pardey