Tax Credits in Montana
A virtual workshop sponsored by the
Montana State University
Initiative for Regulation and Applied Economic Analysis (IRAEA)
Thursday, November 18, 2021
5:00 - 6:00 pm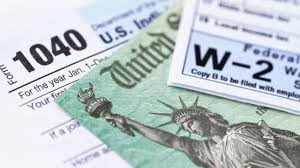 The Earned Income Tax Credit (EITC) and Child Tax Credit (CTC) are among the largest pieces of the US social safety net. Economic research shows that the EITC has a larger impact on child poverty than any other social safety net program, raising nearly 5 million children out of poverty annually. Similarly, the expansion of the CTC has been estimated to reduce child poverty by 22%. The American Rescue Plan Act of 2021 temporarily increased both the EITC and CTC, and Congress is currently considering making the expanded federal CTC permanent.
In this workshop, MSU experts will summarize current and proposed tax credits and share research on how tax credits have impacted Montana. The workshop will conclude with time for audience questions and discussion.
Featured Presenter:
Dr. Christiana Stoddard
is a Professor in the Department of Agricultural Economics and Economics at Montana State University. She holds a PhD in Economics from the University of California, Santa Barbara and a B.A. in Economics from Brigham Young University
.
Her research uses advanced applied microeconomic and econometric approaches to study education policy, school finance systems, student outcomes, and health behaviors. This has included work on student financial aid decisions, Medicaid, the Earned Income Tax Credit, for-profit colleges, test-score gaps for disadvantaged students, and charter school policy. Her research has been published in leading economics journals, including the
American Economic Review
,
the Journal of Money, Credit and Banking
,
Journal of Human Resources
,
Journal of Urban Economics
, and
Economics of Education Review
, as well as peer reviewed interdisciplinary journals such as
Journal of Consumer Affairs, Journal of Policy Analysis and Management, Education Finance and Policy and Education Next.

Workshop Schedule: Thursday, 11/18/2021 5:00-6:00 p.m. MT
Welcome and Overview: Pamela Meyerhofer and Wendy Stock, MSU Dept. of Agricultural Economics & Economics/MSU IRAEA
Christiana Stoddard: "Tax Credits in Montana"
Audience Questions & Discussion
For Additional Information, Please Contact Dr. Pamela Meyerhofer