How to Find Online Classes
There are a few ways to find online classes through MyInfo.
1. To filter online classes at MSU, go to MyInfo. Instead of logging in, click "Schedule of Classes-Find CRN here."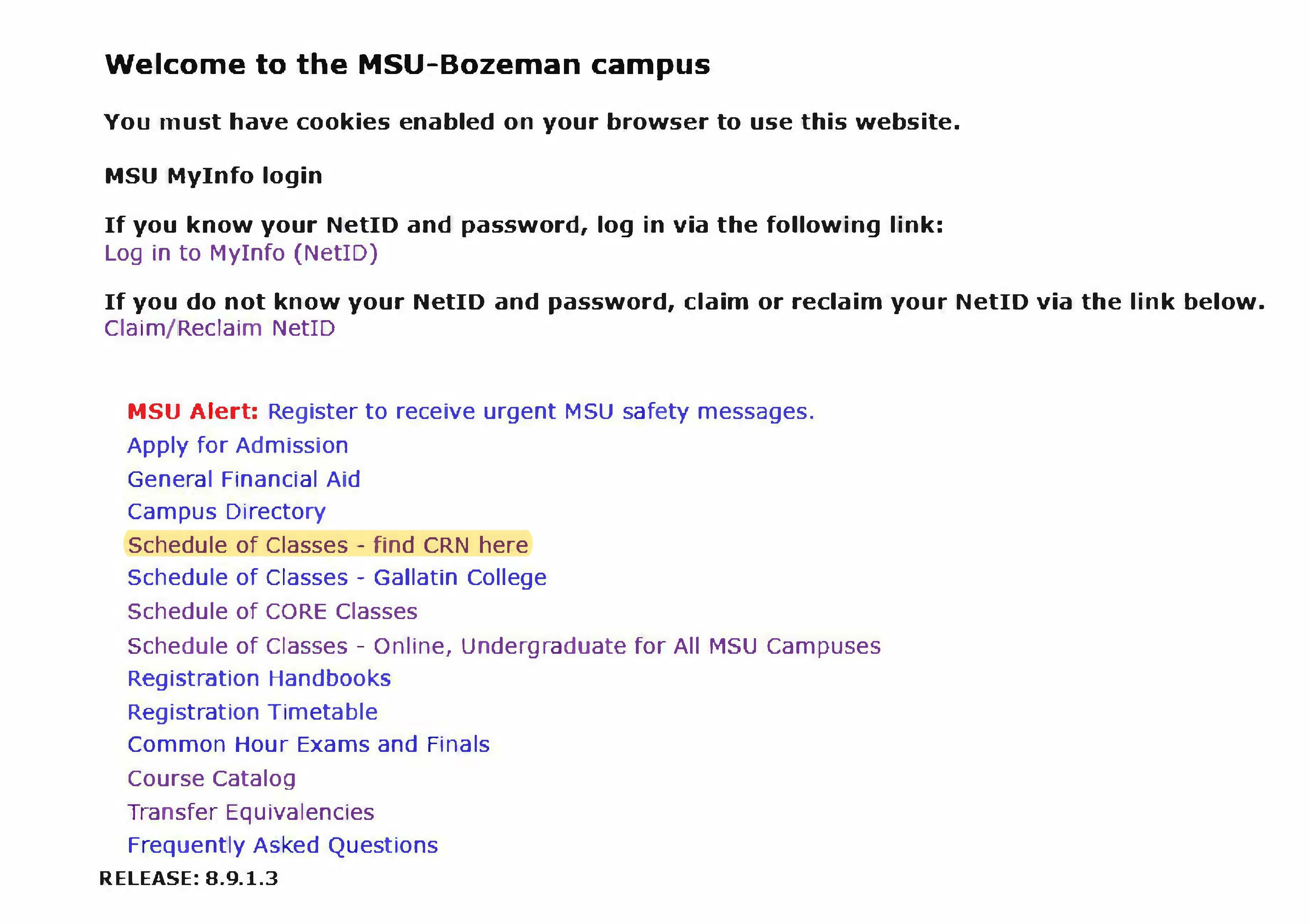 Select the correct term and the subject you would like to see options for. If you do not select a specific subject, all subjects will show up once. Under course type, choose "Online," then click "Search Class" in the bottom left corner.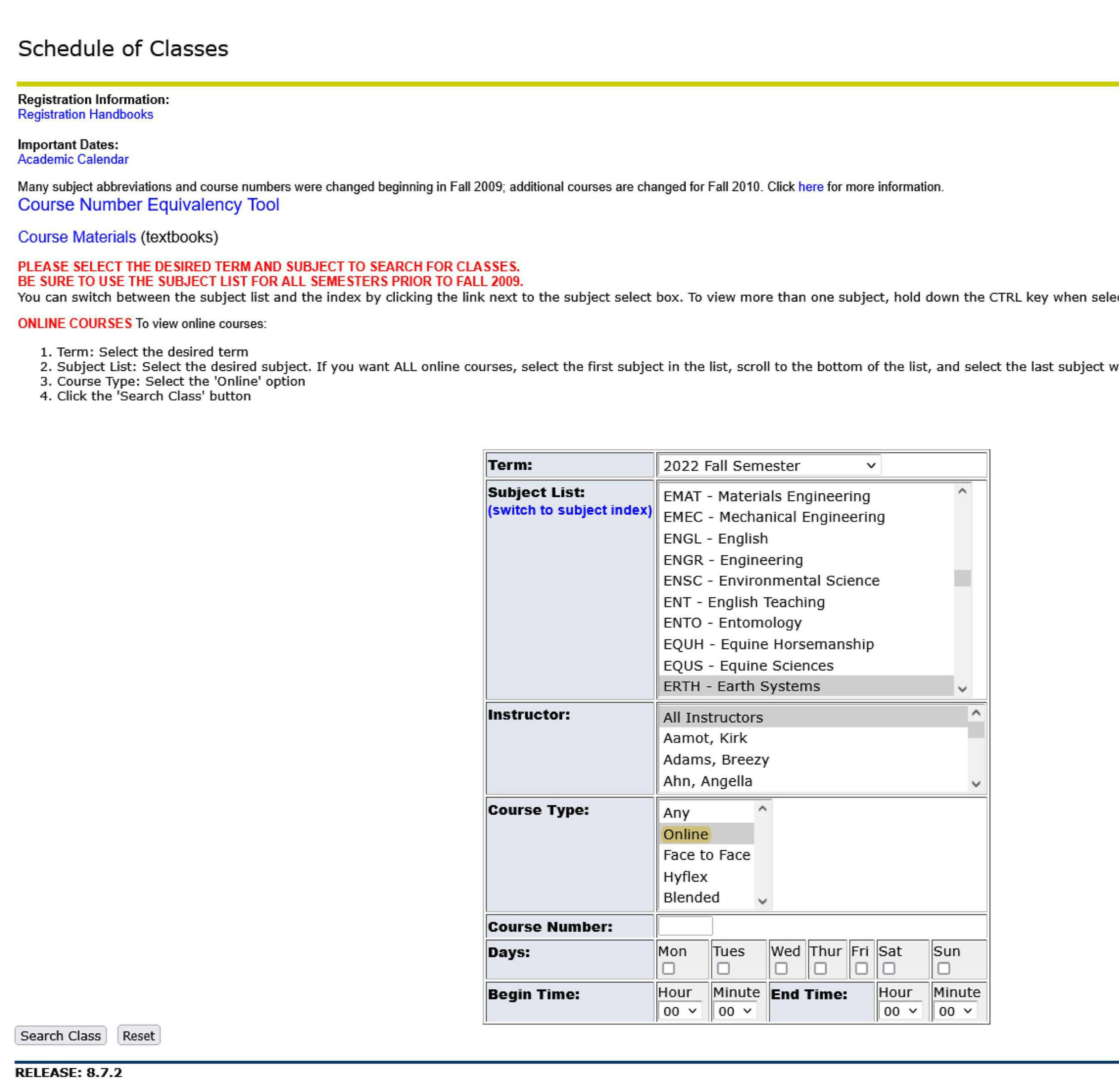 Only online courses will appear in the search.
2. To find online classes throughout the four MSU campuses (Bozeman, Billings, Great Falls and Northern) click "Schedule of Classes-Online, Undergraduate for All MSU Campuses."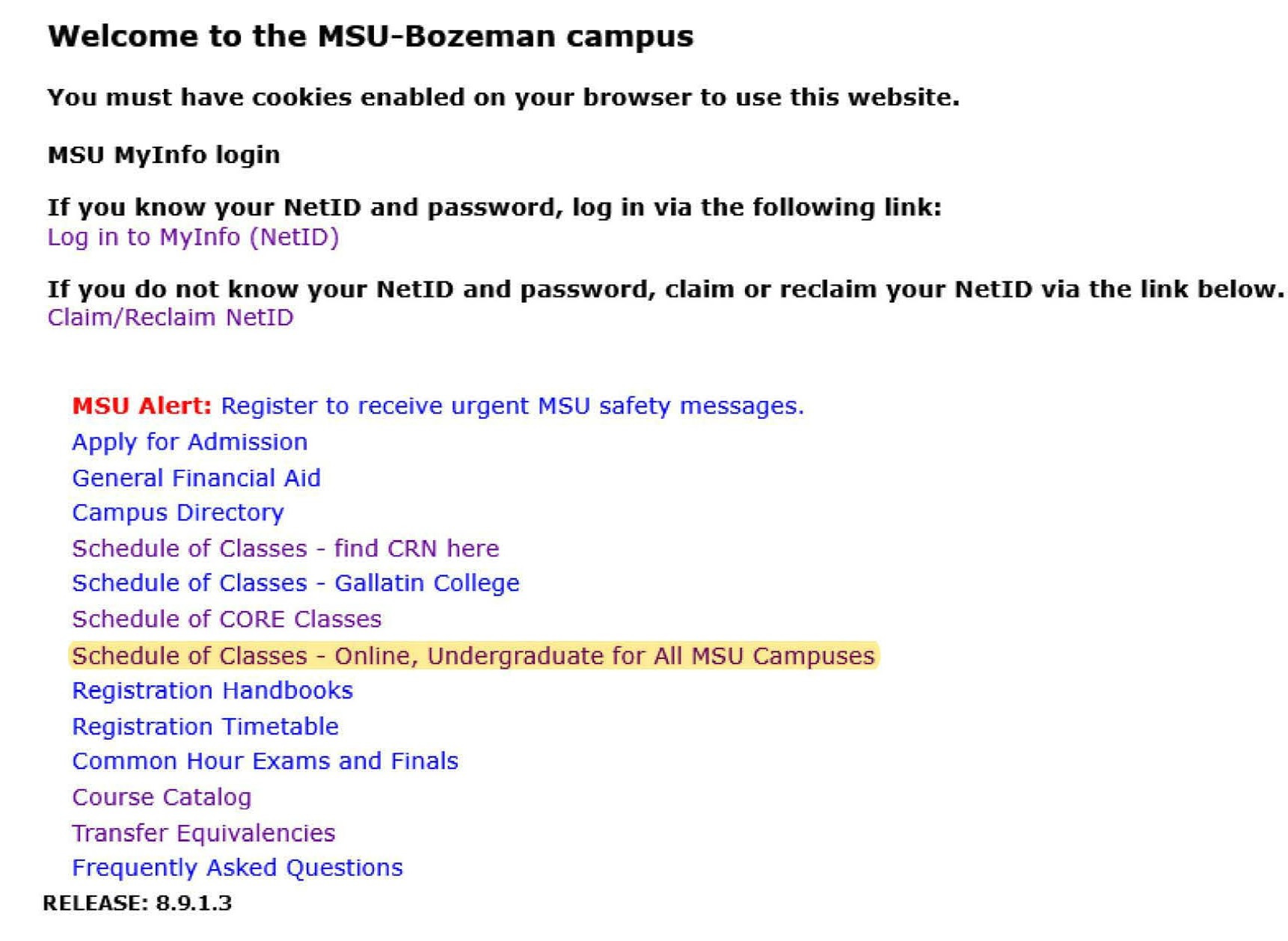 From there, you will access a search page that lets you choose an MSU campus or search all campuses.
Please note that if you would like to take a course at an MSU campus that is not your home university, you will need to fill out a Seamless multi-campus request.
3. To search for online classes through CatCourse, click the "Change" button to the right of "Course Modalities."
Under "Select Course Modality" make sure only "Internet/Online" is checked. Then click "Save."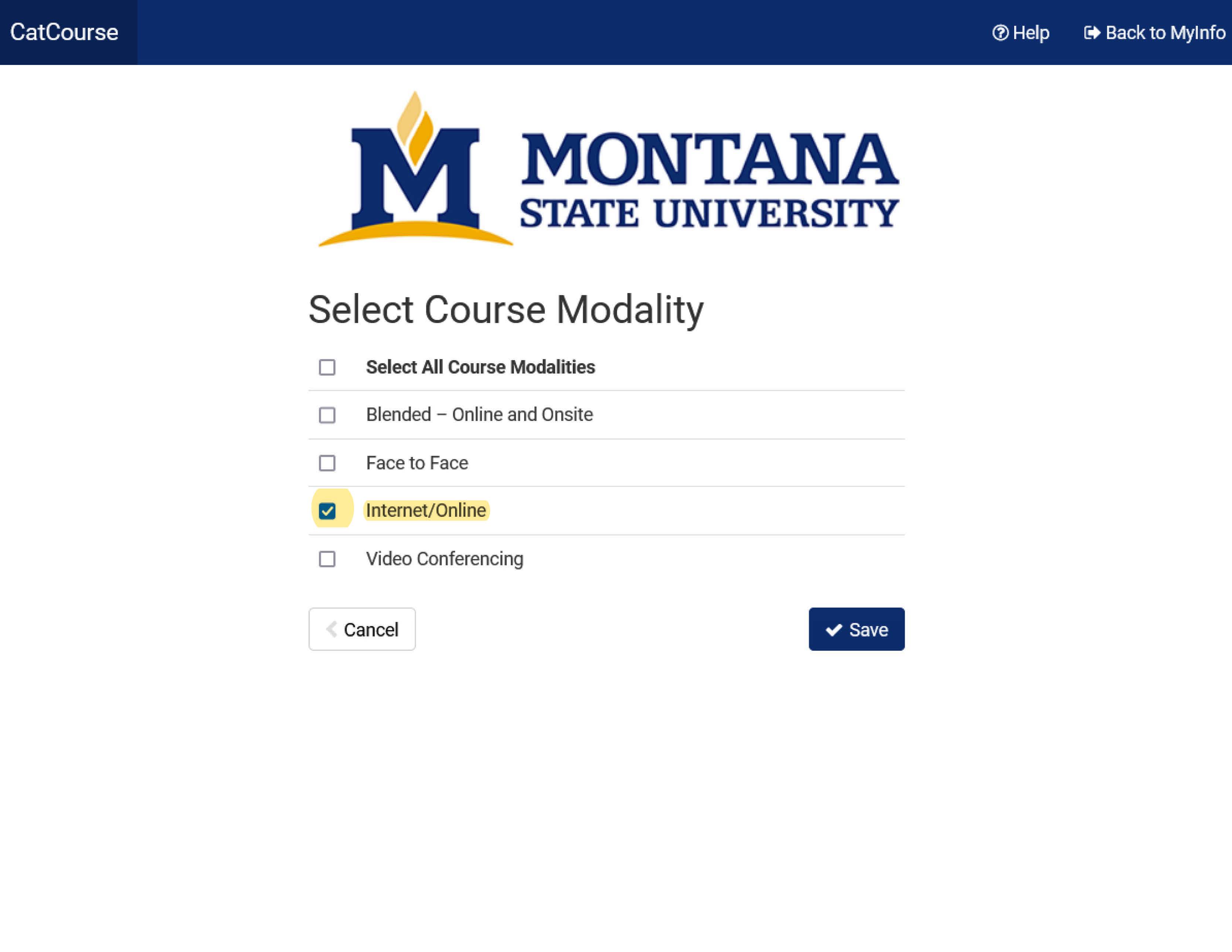 Only online courses should show up when you search for classes.