Each Spring, the Women's Center and the MSU Alumni Foundation honor the "Student of Achievement" Awardees. These students have worked hard to promote diversity and equality, have demonstrated outstanding leadership abilities, excelled in their school work, and served as strong roles models for their peers.
Check out the awardees for 2023: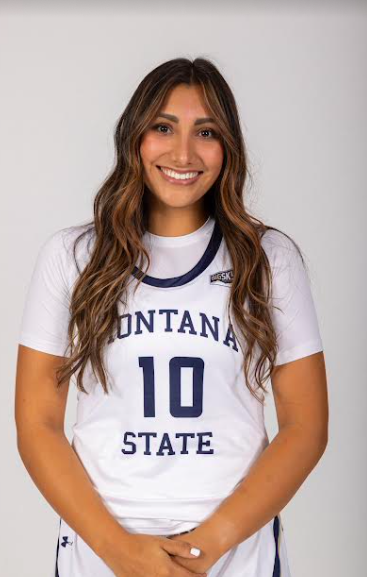 Nakola Bad Bear
She/Her
Nakola will graduate in May with a major in Community Health and minor in Human Development and is an enrolled member of the Crow Nation. As a student at MSU, she has been captain of the MSU Bobcats Women's Basketball team, leading them to a stellar season this year, is a part of the Student Athlete Advisory Committee, and an intern at Cancer Support Community. Kola co-founded and serves as co-president of the Missing and Murdered Indigenous Peoples Student Association and is an integral part of the MMIP Awareness Day planning committee.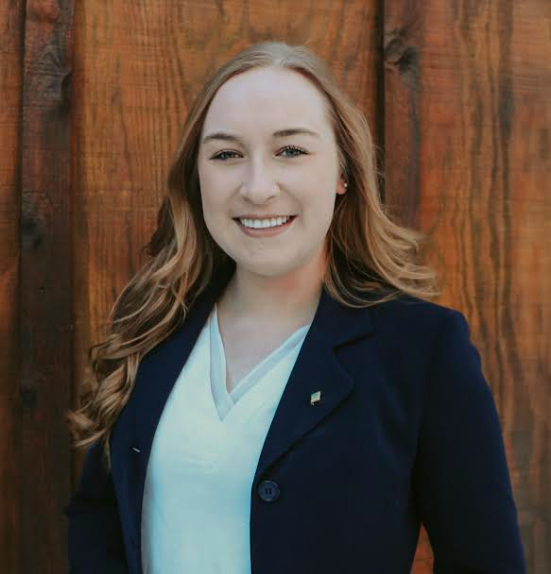 Andee Baker
She/Her
Andee will graduate in December with majors in Agriculture Communications and Psychology and a minor in Agriculture Business. While at MSU, she's worked with Proyecto SALUD, serves as a Special Olympics basketball coach for the Bozeman Hawks, an Eagle Mount Therapeutic Riding leader, and with Life Scholars. Her time at Sigma Alpha as a scholarship chair, Vice President, and President allowed her to promote and support women in agriculture. Among the various awards she's earned are the Community Health Worker Course-Related Award, MSU College of Agriculture Engagement Student of the Year, and an MSU Founder's Day Award for Student Excellence. Her work has also led her to become a Truman scholar.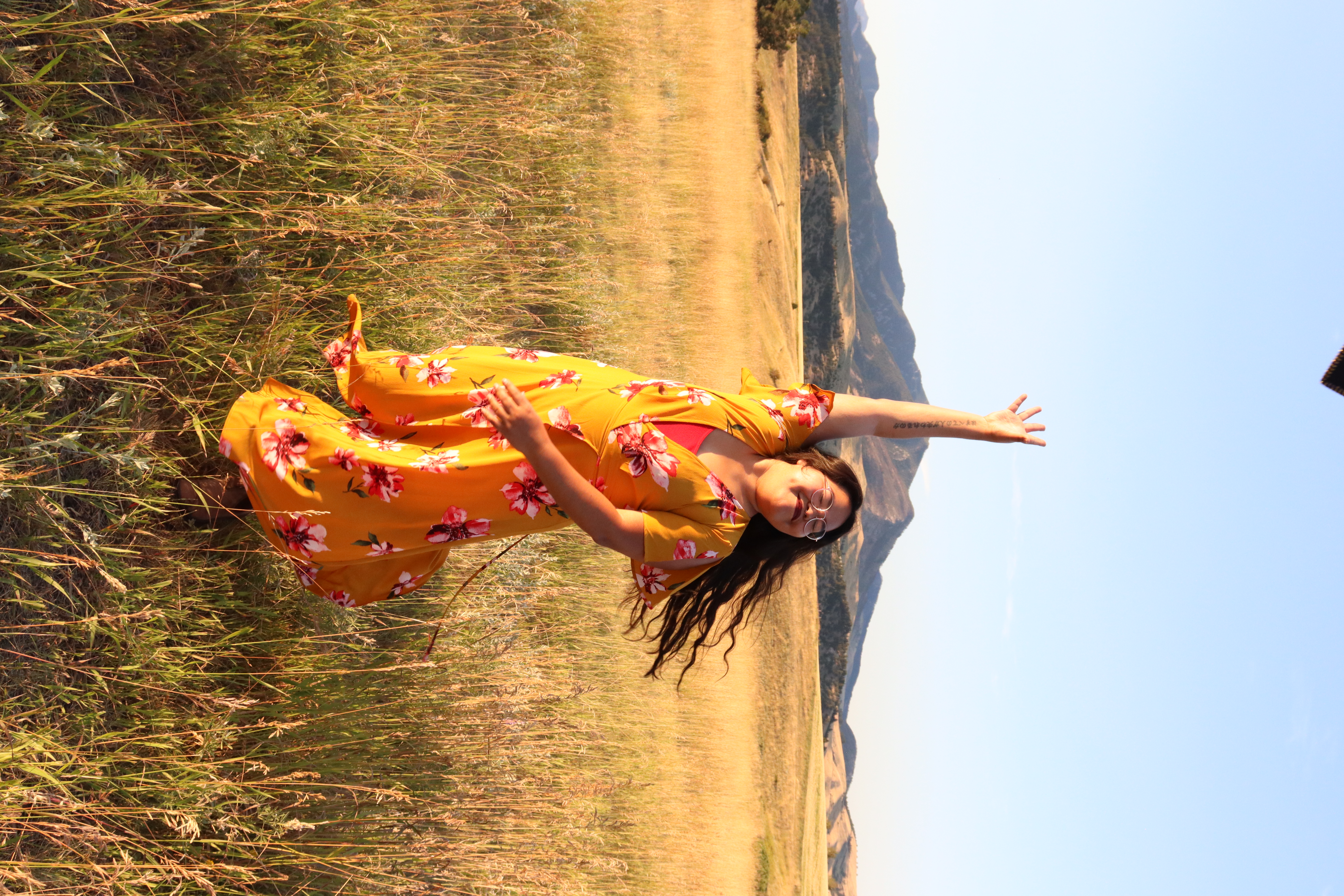 Cassie Baker
She/Her
Cassie will graduate in May with a degree in Math and Secondary Education and is a member of the Northern Cheyenne Nation. Cassie has integrated Indian Education for All into her math classes at Gallatin High. She's been working to identify obstacles for young rural women in STEM fields to increase their participation. In addition to research, she's presented at conferences and served as a Miss Indian MSU Advocate. All these activities have allowed her to mentor and advocate for Indigenous people. Cassie has been recognized numerous times, including with a Dan Voyich Community Involvement Award and a Udall Scholarship.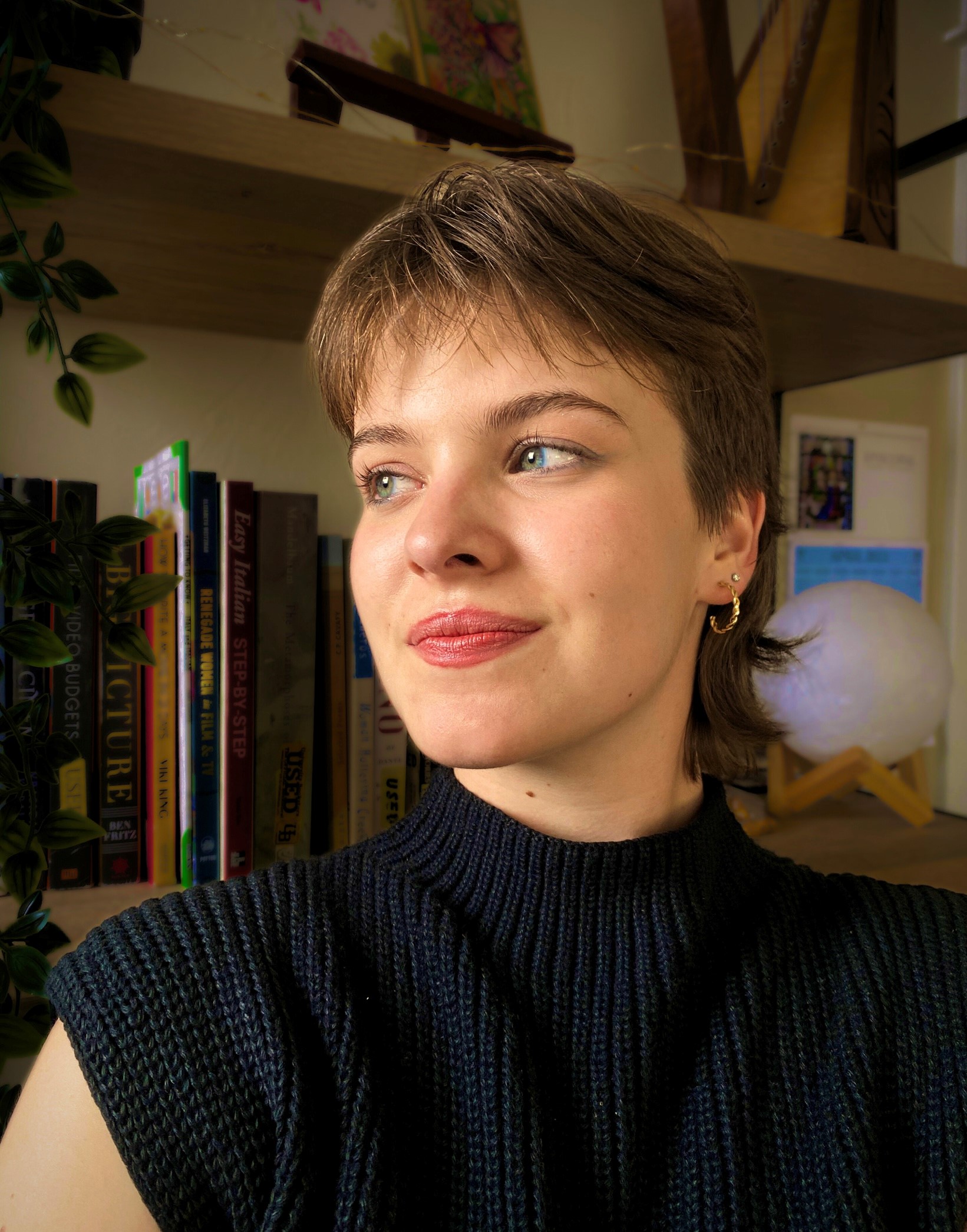 Kate Burney
She/Her
Kate will graduate in May with a major in Film and Global/Multicultural Studies. While at MSU, Kate founded and served as president of the Women in Film club, coordinating speaker events and planning programs focusing on women in the film industry. She also worked as a tutor at the Writing Center and as an Honors Presents Lecture coordinator. Kate's final film project, Give me Thunder, is a women led project that focuses on all- girl rock bands of the 1980 and 90's.
Cassidy Crawford
She/Her
Cassidy will graduate in May with a major in Food and Nutrition with a Dietetics Option and a minor in Anthropology and Hispanic Studies. While at MSU, Cassidy has served as a nutrition specialist with Proyecto SALUD to increase equity and diversity awareness for everyone at MSU and to expand healthcare access to our LatinX population. Cassidy has worked as a CAP Mentor with Thrive, and as a program coordinator and Lead Coach at WLIMT-Bella Initiative, a camp for Spanish speaking children.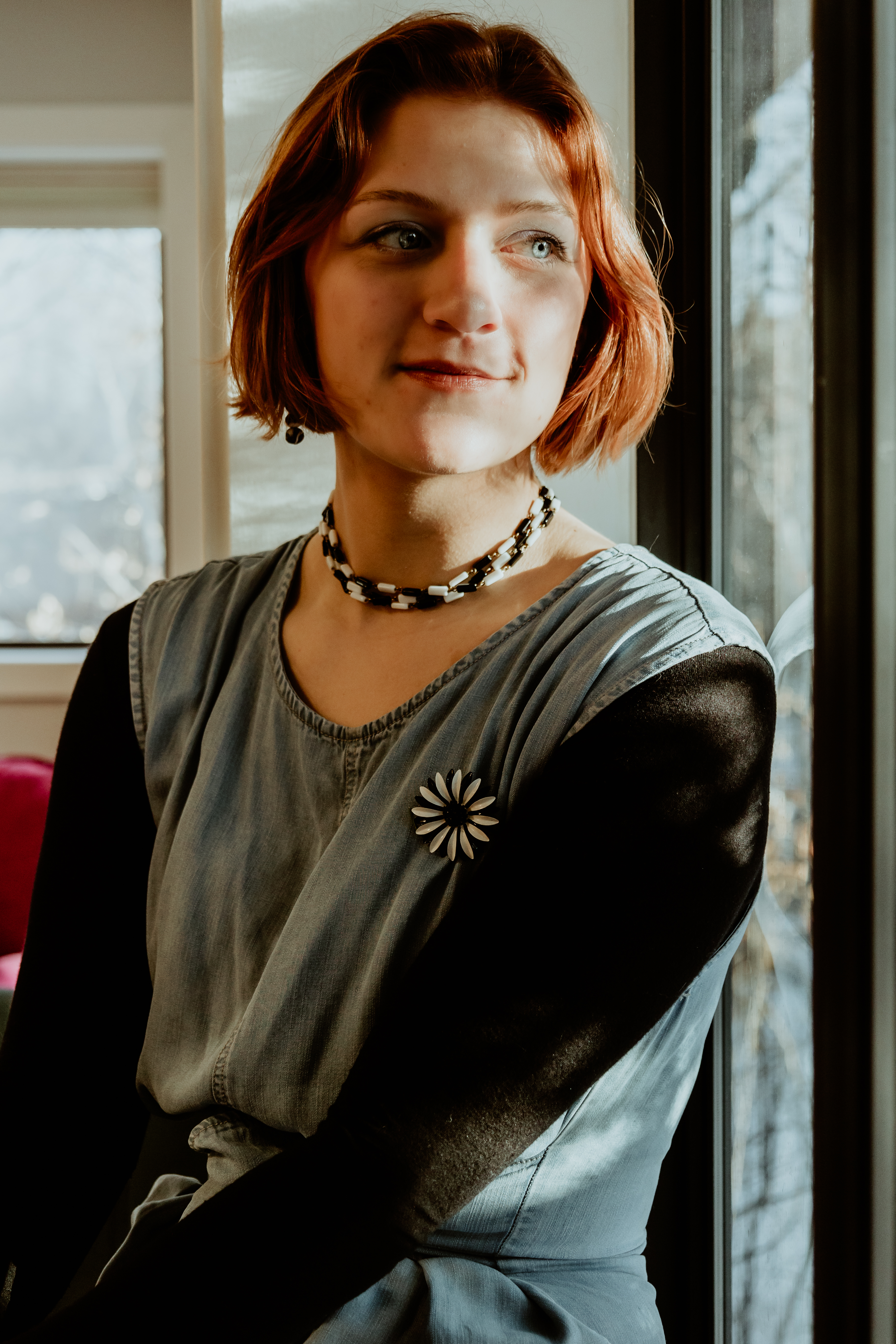 Madelyn Cortes
She/Her
Madelyn will graduate in May with a degree in Sociology and a minor in Women, Gender and Sexuality Studies. While at MSU, she has served as a Survivor Advocate with the VOICE Center and completed Diversity, Equity and Inclusion training with the DISC, a Sexual Health Certification, and Trauma-informed Advocate Training. She has worked as a Sexual Health Community Education Intern with the OhHi Collective where she has found a passion for sexual health and inclusion education as well as taking action against injustices in our community.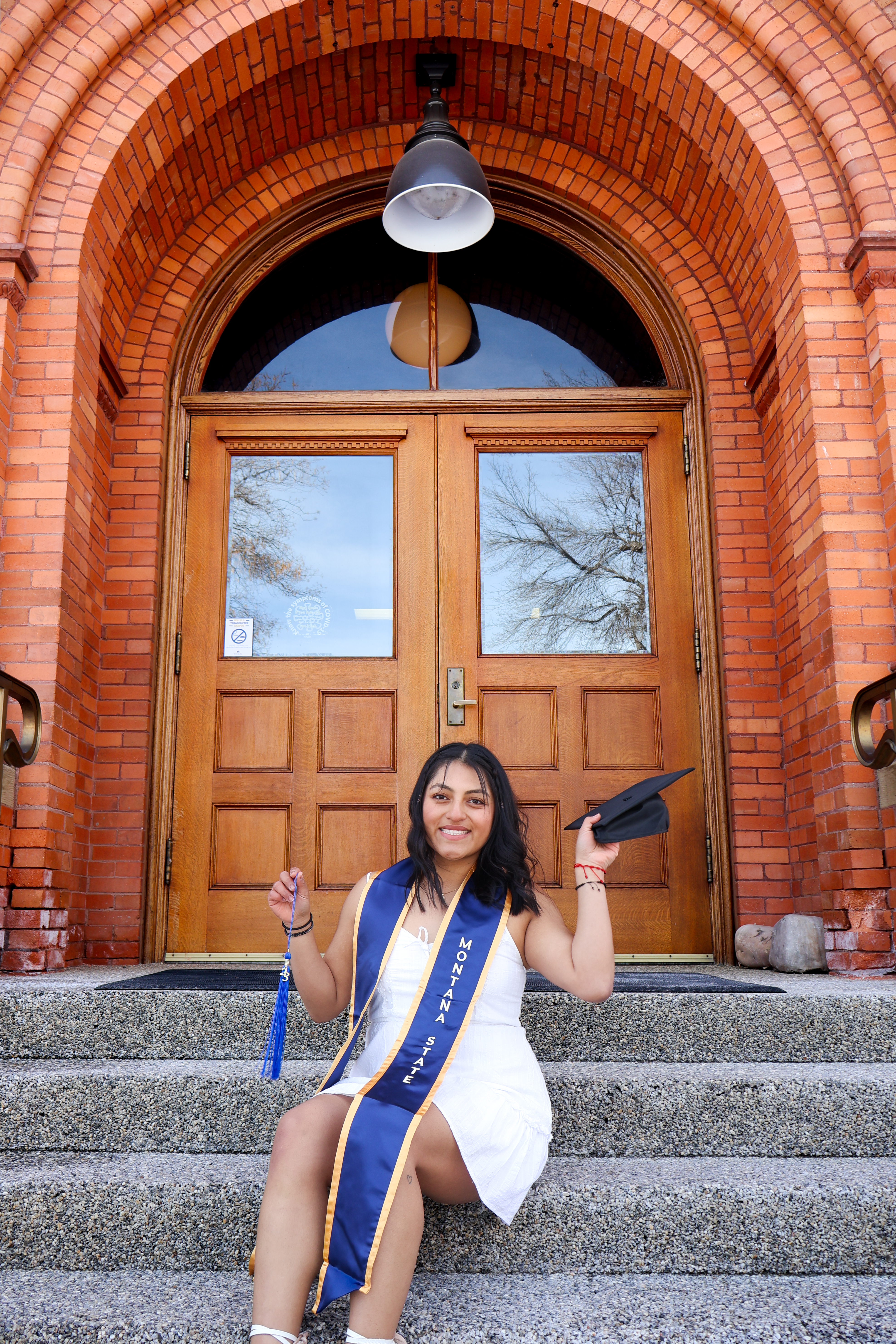 Erika Hernandez-Garcia
She/Her
Erika will graduate in May with a degree in Community Health and a minor in Global Health. While at MSU, she became a member of the American Indian Club, TRIO, Fuerza Latinx and the Undergraduate Scholars Program. Outside of MSU, she has worked as a Community Health Intern with the Western Transportation Institute, as a Hopa Mountain Office Aide, and as a BELLA Program ESL Coach. Erika has also been working as a research assistant in MSU Department of Earth Sciences and with Proyecto SALUD which have allowed her to support Hispanic/Latino families and tell their stories.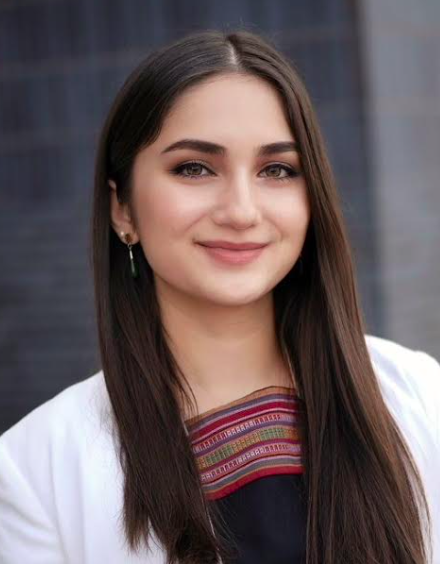 Olivia Gervacio Jakabosky
She/Her
Olivia will graduate in May with a degree in Conservation Biology and Ecology and minors in Sociology and Global Studies. While at MSU, Olivia served as a lab manager, assistant, technician, and researcher for various ecology labs. In addition to founding and serving as president of the Asian Student Interracial Association, she's part of DISC's staff and serves on ASMSU's Diversity Committee. Olivia hopes to help create a unified community at MSU that embraces all students--her work has been recognized with a number of awards including a Udall Foundation Scholar, Outstanding Sophomore Service Award, and Spirit Activism Award.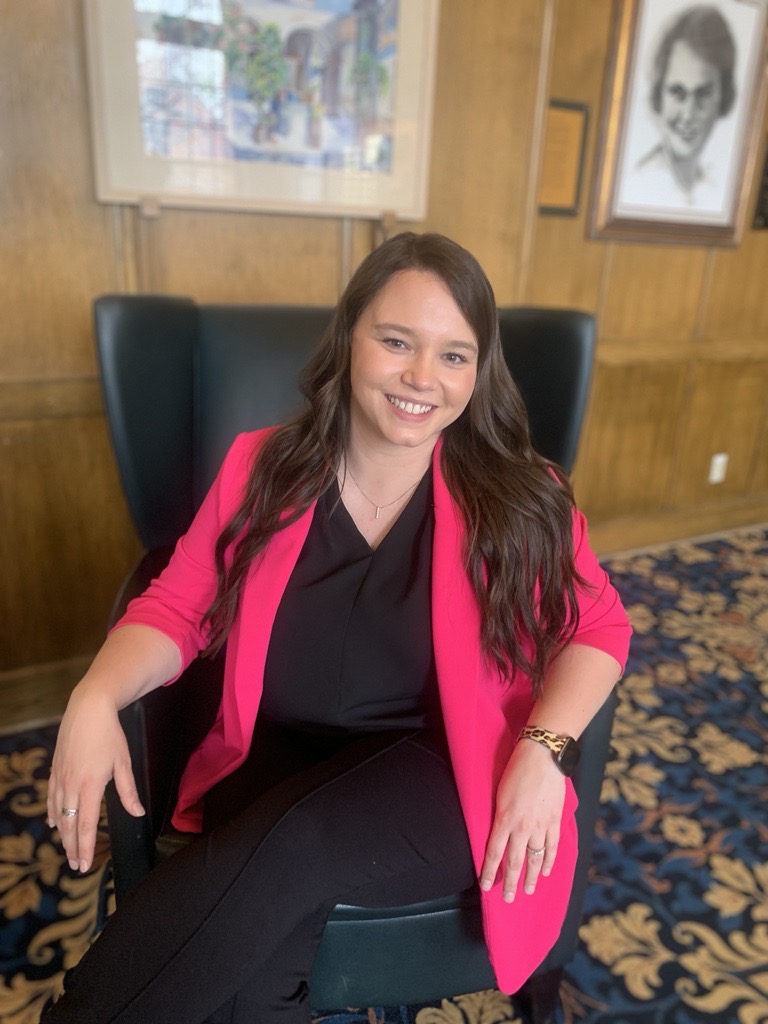 Kelsey Martin
She/Her
Kelsey is graduating in May with a degree in Sociology and minors in Women's, Gender and Sexuality Studies and Human Development. Throughout her degree, she has worked as an operations manager for MSU's Department of Sociology and Anthropology and as an accounting associate for Chemistry and Biochemistry. While working at MSU where she completed the Safe Zone trainings, Kelsey has intentionally focused on creating an atmosphere where traditionally marginalized students feel heard and safe. Kelsey has earned several awards at MSU, including the 2023 President Cruzado Thinking Gender Award, and a Letters and Science Department Academic Diversity Partner.
Kari Perry
She/Her
Kari Perry will graduate in May with a major in Mechanical Engineering and a minor in Statistics with Highest Distinction Honors. While at MSU, she has worked with the Society for Women Engineers, Women in Engineering, the MSU Bike Lane Pop-up project and the Math Learning Center. A summer internship with the Idaho National Laboratory and Bike Commuter Resource Center drove her passion for finding safer solutions for accessible bicycle commuting. Kari has also founded a company, Telepathy Labs Inc., to create bikes designed specifically for female anatomy. Kari has earned several awards at her time at MSU, including MSU Founder's Day Award for Student Excellence, John Ruffatto Business Challenge, and LR Duke Scholarship.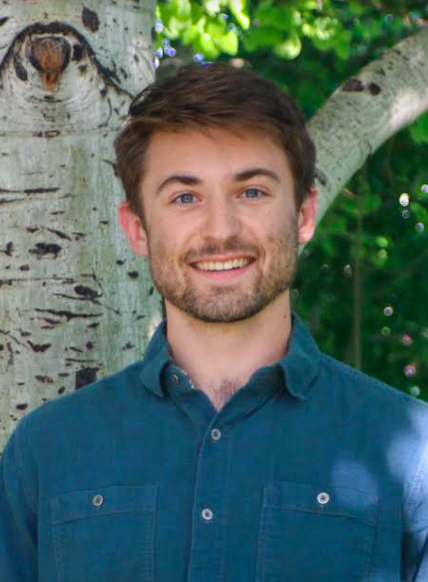 Ian Ray
He/Him
Ian will graduate in May with a degree in Chemical Engineering and a minor in Pre-medicine. While at MSU, he's worked as a Peer Advocate and an Advocate Mentor at the MSU VOICE Center. Additionally, he's served on the Survivor Fund Board and as a member of Students Against Sexual Assault. By working as a volunteer at the Medicine Clinic of the Cascades which primarily serves Spanish speaking patients, Ian has realized a passion for improving accessibility to medicine for the underserved. Ian has received various awards including the Lloyd Berg Outstanding Senior Scholarship and the Cameron Presidential Scholarship.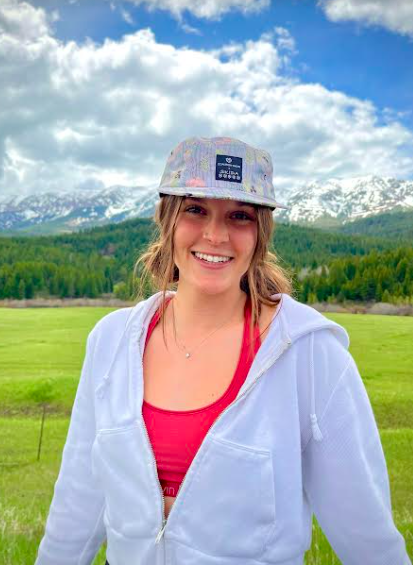 Catherine Rogerson
She/Her
Cate will graduate in May with a degree in Nursing. During her tenure at MSU, she has worked as a VOICE Center Advocate and Educator, been a member of Students Against Sexual Assault (SASA) and the Women's Soccer club. Her work with Proyecto SALUD as a healthcare volunteer allowed her to use her nursing skills and training to help members of our Latinx community access healthcare. Cate is a member of several honors societies and has been recognized with a number of awards including an Outstanding Junior Leadership Award and a Septmeviri Scholarship.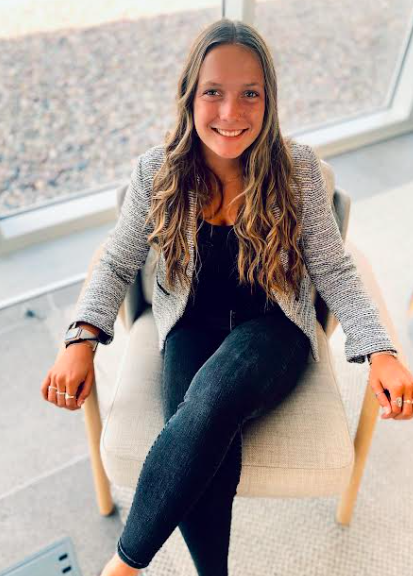 Chloe Zuraff
She/Her
Chloe will graduate next December with a major in Criminology and minors in Psychology and Native American Studies. She worked as a Forensic Psychology Teaching Assistant in the MSU Psychology department, and off-campus, Chloe has worked with the MSU Police Department, the Missoula County Sheriff's Office and as a paralegal assistant in Kidwell and Gallagher Law Office. Alongside this, she works at HAVEN as a legal advocate and at Families First Learning Lab. She is secretary of MSU's Missing and Murdered Indigenous Persons Student Association where she has been able to advocate and raise awareness around MMIP.