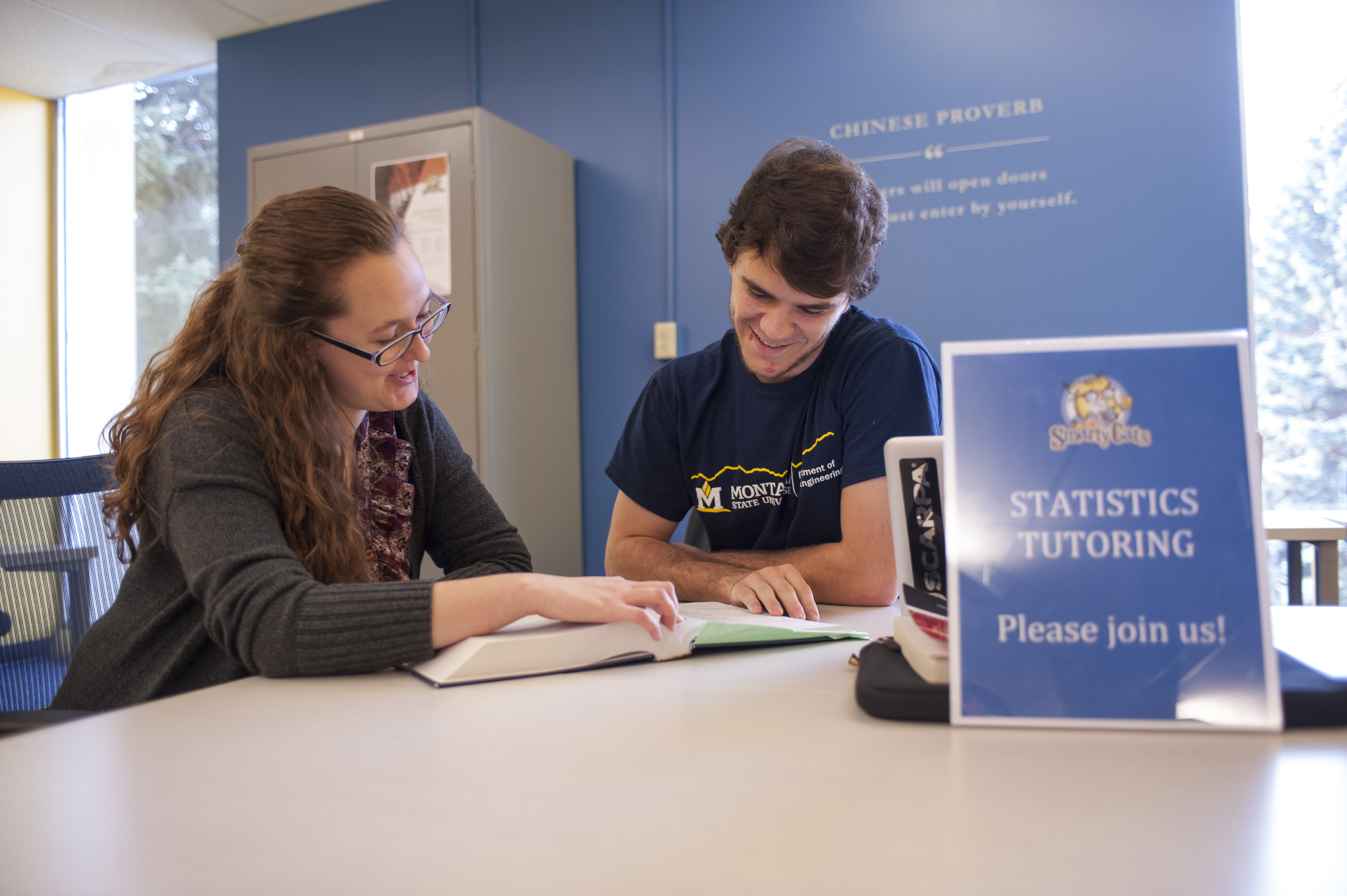 SmartyCats Tutors are current MSU students here to offer course specific peer-tutoring for you!
SmartyCats Tutors are available for:
$2/Hour Sessions:
By-appointment in-person
By-appointment online
Free:
Drop-in
Common Hour Study Session
PLEASE NOTE:
All appointments must be booked or canceled at least 24 hours in advance. Any cancellations made less than 24 hours in advance will forfeit the $2 session fee. All tutoring pass purchases are valid through August 31, 2017. No refunds will be issued. Please plan accordingly to take advantage of all sessions prior to expiration.
SmartyCats Mission
SmartyCats at Montana State University seeks to provide a positive environment of academic support and encouragement to facilitate students in the attainment of their educational objectives. SmartyCats will help students develop learning strategies necessary to reach their academic goals at Montana State University and will teach students how to apply these skills in college and in life