MSU 2017 Convocation | Take the Higher Ground
Tickets
Convocation is free and open to the public, however members of the community must obtain a ticket through one of the ticket outlets listed. Members of the new freshmen class do not need tickets. Tickets are available beginning June 12 through all Bobcat Ticket outlets including:
Event Information
Handicapped accessible
Thursday, Aug. 24, 2017
7:30 p.m.
Doors open at 6:30pm
Brick Breeden Fieldhouse
Summary
Bryan Stevenson: Public interest lawyer, founder and executive director of the Equal Justice Initiative in Montgomery, Alabama
He is known for his work in helping the poor, the incarcerated and the condemned. The Equal Justice Initiative has won legal challenges eliminating excessive and unfair sentencing, exonerating innocent death row prisoners, confronting abuse of the incarcerated and the mentally ill and aiding children prosecuted as adults.
Stevenson has successfully argued several cases in the United States Supreme Court and recently won a historic ruling that mandatory life-without-parole sentences for all children 17 or younger are unconstitutional. He and his staff have won reversals, relief or release for over 115 wrongly condemned prisoners on death row. Stevenson is also a professor at the New York University School of Law.
Stevenson is the recipient of numerous awards including a MacArthur Foundation "genius" grant, the National Medal of Liberty from the American Civil Liberties Union after he was nominated by United States Supreme Court Justice John Paul Stevens, the Public Interest Lawyer of the Year by the National Association of Public Interest Lawyers and the Olof Palme Prize in Stockholm, Sweden, for international human rights.
He has received 26 honorary degrees, including degrees from Yale University, the University of Pennsylvania, Georgetown University and Washington University.
Stevenson's , "Just Mercy," is a New York Times bestseller that was named by Time Magazine as one of the 10 Best Books of Nonfiction for 2014. The book has been awarded several honors including a 2015 NAACP Image Award. His presentation "We need to talk about an injustice" is also a popular TedTalk.
Question and Answer - Bozeman Public Library
Come down to the Bozeman Public Library for an opportunity to participate in a Question and Answer session with Bryan Stevenson before the main event! Bryan will be fielding questions in the Community Room at BPL from 1:30-2:30. For more information, please visit the Bozeman Public Library webpage or contact the library at (406) 582-2400
Common Reading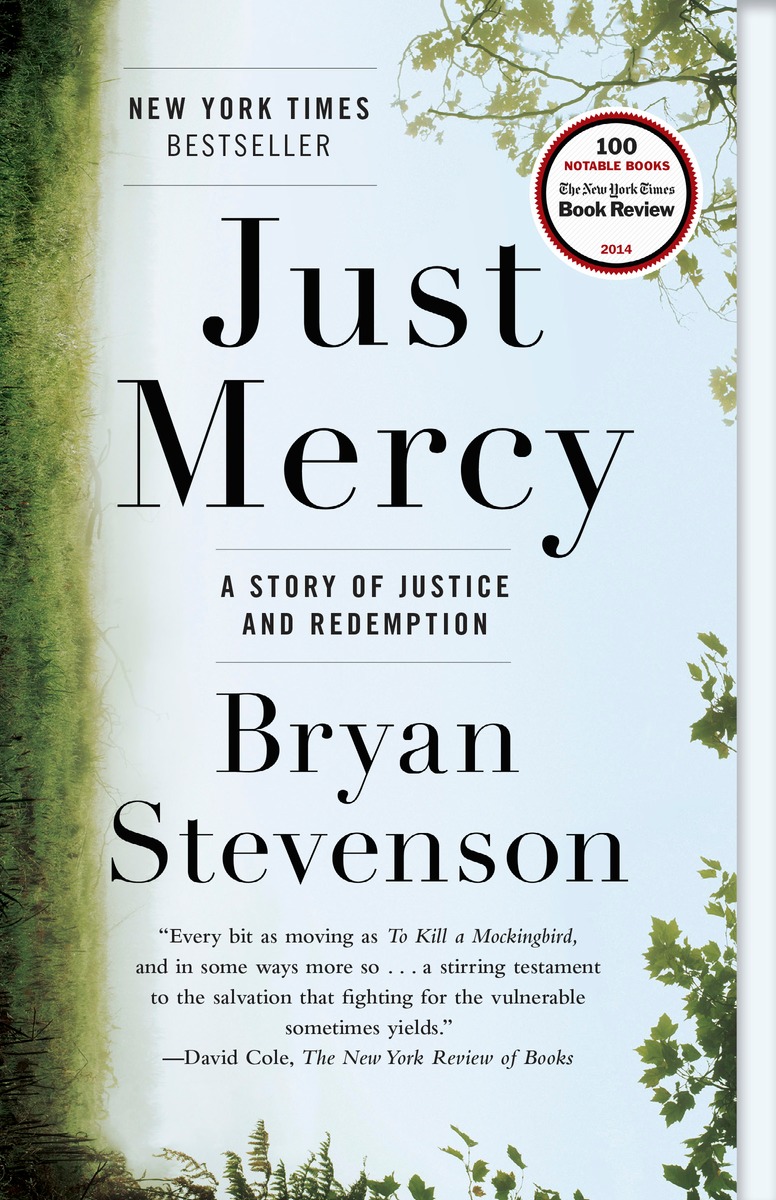 In preparation for Montana State University's 2017 convocation, students will read Bryan Stevenson's Just Mercy: A Story of Justice and Redemption
Master Class
The Master Class with Bryan Stevenson will allow students the opportunity to interact with this incredible speaker and author in a more personalized, smaller group setting. All students are welcome to apply HERE to participate in the class. The application deadline is August 15th. The Convocation Master Class will take place on Thursday, August 24th at 4:00 pm.
Students are asked to read "Just Mercy" by Mr. Stevenson in preparation for a lively discussion in the class. More information about Bryan Stevenson can be found through the Library Guide to Convocation.
Convocation Guide
Explore information about Bryan Stevenson and the common read "Just Mercy" on the MSU Library 2017 Convocation page.
Freshmen
Members of MSU's incoming freshman class have reserved seats and will not need tickets to attend the event.
More Information
For more information, please contact:
Provost Robert Mokwa
Executive Vice President for Academic Affairs and Provost
406-994-4371
julia.tietz@montana.edu
Disabled students wishing to request an accommodation may contact 406-994-2824.