Disability Services and Information
---
Who We Are
Our purpose is to provide access to all college programs, services, activities and facilities for students with disabilities. This includes encouraging self-advocacy for students and connecting them with resources and support services across campus to help them achieve their personal best.
---
Returning To School After A Leave of Absence
The Office of Disability Services would encourage those students who are returning to school after a leave of absence to schedule an appointment with an Accessiblity Specialist to familiarize yourself with any new policies or procedures that may have come into effect during your absence. Please call 406-994-2824 and schedule an appointment as soon as possible.
Cat Scholarships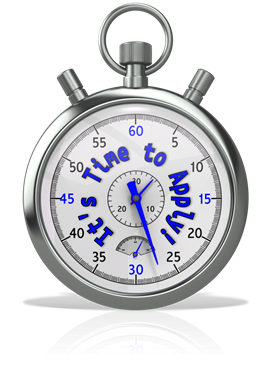 Friday, November 1st is the official opening of Cat Scholarships for the 2020/21 awarding period.
The Office of Disability Services would like to encourage students to apply for scholarships each year. Cat Scholarships is designed to automatically match students to scholarship opportunities that match their qualifications. Complete and submit the application, the system will prompt you if additional information is needed. Cat Scholarship applications are eligible for Graduate Students, Continuing Undergraduate Students, New Freshman and Transfer Students.
The Office of Disability is offering the Delta Gamma Scholarship. Click on the link to find out more about this opportunity.
Log into Cat Scholarships to view available scholarships.
Cat Scholarship Application Opens: 11/1/2019

Priority Selection Deadline is: 2/1/2020

Cat Scholarships Application Closes: 5/1/2020
Are you an incoming Freshman?
The Sophomore Surge is a program at MSU where incoming students will be guided and supported throughout their first year of college. The Sophomore Surge will connect first-year students with a Peer Mentor and with faculty and advising professionals at MSU who are committed to student success. Students participate in the Surge through enrollment in CLS 101US, US 101US or BGEN 104US. Learn more about Sophomore Surge.
More Information
Looking for more information relating to Disability Services at a college or university? The Office of Civil Rights (OCR) has a page dedicated to the rights and responsibilities of students with disabilities attending post-secondary schools. View their page here.
For more information regarding the differences between receiving accommodations in high school and in college, see this information page.
Campus Accessibility
Accessibility Alerts
ASMSU SHUTTLE SERVICE
The ASMSU shuttle will begin running on Tuesday, January 21, 2020. Please see the streamline website for updates on the map and route schedule here: https://streamlinebus.com/routes-schedules/weekday-service/campus-shuttle/.

Temporary ADA Parking Spots Have Been Identified and Permanent ADA Parking Spots Have Been Created
4 ADA Parking Spaces have been added to lot #14 (Wolf), next to the Marga Hosaeus Fitness Center
5 Temporary ADA Parking Spaces in lot #27 (Bison), next to Yellowstone Hall will be available starting September 19
Permanent ADA Parking Spaces have been added to the lot next to the North Gym. These spaces will be available when that section of Grant St. reopens
Romney Hall Renovation Project - August 5, 2019 until further notice
Grant Street will be closed between the Visual Communications Building service drive and the west end of the SUB loop
The sidewalk on the north side of Grant Street past Romney will be closed
A temporary sidewalk will be constructed leading around the north side of the building
The VCB service drive entrance, the entrance to the North Fieldhouse parking lot and the SUB loop will remain accessible from Grant St.
Office of International Programs Remodel - October 21, 2019 until January 10, 2020

There will be an impact to the Strand Union Building room 183
There will be an impact to the east side parking lot next to Swingle Health
From time to time this project will generate disruptive construction noise
---
Disability Services Staff
Mike McNeil, Director, michael.mcneil3@montana.edu
Michelle Mulhill, Accessibility Specialist, michelle.mulhill@montana.edu

Nancy Albertson, Accessibility Specialist, nancy.albertson@montana.edu
For General Inquiries please email:
drv@montana.edu