EHHD Donor Roster
A special thank you to each of our EHHD donors!
The Ranch at Rock Creek Generously Supports Hospitality Management Students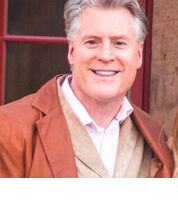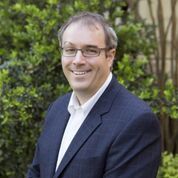 Jim Manley grew up watching western movies in his Fair Haven, New Jersey, home. Then he graduated from Arizona State University and started his career in the High Yield Bond Department at Merrill Lynch & Co., going on to found Everest Capital Limited and Atlantic-Pacific Capital, global investment advisory firms.
Over the years though, Jim didn't lose sight of his dream to live on a ranch out West. "Ever since I can remember, it has been my life-long dream to own a ranch in the American West. I explored ranches all over but fell in love with Montana," Jim said.
In 2007, Jim bought The Ranch at Rock Creek near Philipsburg, Montana. The 6,600 acre Ranch is surrounded by national forest land, Bureau of Land Management land and wilderness, with Rock Creek running through it.
After enjoying The Ranch with his family and friends for a few years, Jim decided to share the experience with others. He added accommodations and restored several historic buildings to make The Ranch at Rock Creek the luxury guest ranch it is today – the world's only Forbes Travel Guide Five-Star guest ranch.
We look forward to welcoming many MSU hospitality students to The Ranch as interns and long-term employees.

Jim Manley
Steve Shotsberger came to Montana for the opportunity to lead The Ranch at Rock Creek as its general manager. A 25-year veteran of the luxury hospitality industry and previous hospitality management student himself at the University of Denver, Steve intimately recognized the need for a college degree program that prepares students to become skilled professionals within the expanding local, regional, national and global hospitality industries.
The hospitality management program in the College of Education, Health & Human Development at Montana State University – which just launched in Fall 2017 – is the first bachelor's degree program in hospitality management in the state of Montana.
"We had the pleasure of meeting President Cruzado and Dr. Alison Harmon in 2016. They expressed their need for support and guidance for the new hospitality management program, so I jumped right in. I have been on the Industry Advisory Board since its inception," Steve said.
Students in the program, choosing from one of three degree options (Food Enterprise, Lodging and Facilities Management, and Restaurant Management: Farm-to-Table) engage in an interdisciplinary and experiential curriculum. All options include internships to ensure that graduates have sufficient practical experience to be prepared and competitive for job placement.
It's an honor to encourage and support our local communities…by gifting the means to an MSU education.

Steve Shotsberger
"By participating in the growth of the MSU hospitality management program in the coming years, we hope to create a mutually beneficial relationship. We look forward to welcoming many MSU hospitality students to The Ranch as interns and long-term employees," Jim said.
In addition to offering internships and professional guidance in support of the program, The Ranch at Rock Creek has established one of the program's first scholarships. The Ranch at Rock Creek Scholarship will benefit two hospitality management students annually by covering their full tuition and fees.
With first preference to graduates of Granite and Drummond High Schools, and secondarily open to graduates of any Montana high school, The Ranch at Rock Creek is committed to giving back to the community and state.
"Supporting education is a pillar in our overall commitment to improving the lives of our fellow citizens. As the largest employer in Granite County, we have the responsibility to work with MSU to help create opportunities for students to learn and thrive," Jim said.
"I have been very impressed with the people, the passion and the direction of MSU. Thus, it's easy for us to support an amazing university that engages in programming that supports the mission of The Ranch at Rock Creek well into the future," Steve said. "It's an honor to encourage and support our local communities by gifting the means to an MSU education."
Potential student interns and employees will be happy to know that as well as being just a short drive from the historic mining town of Philipsburg and the Discovery Ski Area, one of Jim's reasons for choosing The Ranch at Rock Creek is the property's lack of poisonous snakes and grizzly bears.
---
2016 – 2017 EHHD Donors
Carolyn & James Alexander
Kenning Arlitsch & Deborah Keil
Robert & Annette Bjelland
Bozeman Area Community Foundation
William & Phyllis Breeden
Bridger Brewing Company LLC
CITGO Petroleum Corporation
Mae Claypool
Betty Cohn Anderson & Willard Anderson
David and Janyce Hoyt Family Foundation
Terry & Raymond Dickinson
Dow Chemical Company Foundation
Timothy Jr. & Nancy Downey
James Jr. & Leslie Drummond
Robert & Elizabeth Dundas
Allan Fedoruk & Sandy Henderson
Susan & Robert Feeney
Darrell & Charlotte Frideres
Cecilia Gallagher & Dwight Held
Gordon & Susan Gilfeather
Marshall & Jacqueline Gingery
Greater Kansas City Community Foundation
Leonard & Katheryn Gunderson
Carol Harper & John Laird
Harrington Bottling Company (Pepsi-Cola)
Harrington Bottling Company (Pepsi-Cola)
Thomas & Twila Harrington
Richard Jr. & Betty Henderson
James Jr. & Sarah Holland
Gordon III & Jennifer Holton
Michael & Cynthia Hufnagel
Jonathan & Pamela Jackson
Roxane Jacobson-Shammel & Floyd Shammel
James & Esther Kalitowski
Thomas & Rosina Kastelitz
Lisa & Richard Klemmensen
James & Carolyn Kolokotrones
Gaylord EdD & Sharon Lasher
Twila & Raymond Loveridge
Ramona Marotz-Baden & John Baden
MATRIX-5 Technologies, Inc
James Day & Monica McAllister-Day
Ronald & Susan McCullough
Donald & Elizabeth McLaughlin
Kathleen Melee & Lerick Allen
Montana Community Foundation
Montana Dietetic Association, Inc.
Montana Rural Education Association
Kip Beardsley & Matthew Nelson
North Star AgriBusiness Inc.
Northwest Farm Credit Services
Lynis O'Malley & James Hinde
Sandra Osborne & Tim Carlson
Karen Ostermiller-Galbraith & Scott Galbraith
Michael Kellogg & Rainey Peuse
Dwight & Katharine Phillips
Rachel & Lawrence Pollack
William & Lucille Prenevost
Stanley & Marjorie Rasmussen
Renaissance Charitable Foundation, Inc.
Gerald & Marilyn Robertson
Royal & Norma Johnson Charitable Foundation
Robert Jr. & Pamela Sanderson
Roland & Jennifer Schlepp
Christopher Wilson & Sarah Schmitt-Wilson
Schwab Fund for Charitable Giving
Margaret & Scott Seilstad
Virginia & Richard Semler
E. Jane Sims & Lawrence Kazmier
Glen Steinhoff & Kerry Hanson
Curtis & Christine Stinson
Laurinda & Richard Taylor
The Arthur J. Gallagher Foundation
Kimberly & Thomas Trafton
Eugene PhD & Shirley Turner
Gerrit & Tracie Van Ommen
Michael Dillard & Janet VanDaveer Dillard
Wells Fargo Matching Gift Program
Wilson-Humphreys Family Foundation
Daniel Donovan & Ione Young
Gerald & Alison Youngworth