Office for Scholarship Development and Academic Impact
The mission of the Office for Scholarship Development and Academic Impact in the College of Education, Health, and Human Development is to provide a research infrastructure to support funded programs that enhance the College mission to serve the people of Montana and beyond in education, health and well-being.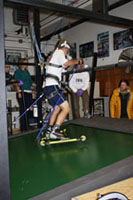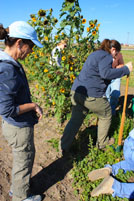 Help with all phases of the grant process from developing funding ideas to managing projects awarded funding is available. Contact Bill Ruff or Elizabeth Bird.
Cross-College Mental Health Scholarship Forum
This half-day event featured presenters from every MSU college sharing their scholarship related to mental health. The forum is sponsored by the VPRED.
EHHD Internal Grant Opportunities
EHHD Policies and Forms
EHHD Research Reports
EHHD Research Reports 2014-2016
EHHD REsearch Reports 2017-2018
---
Resources
Biddy Bird Twitterings for Grant Success
Professional Awards you may want to nominate for:
EHHD Brown Bag Methods Seminar documents (2017-18)Seminar manuscripts available on request from ebird@montana.edu.


Large Data Sets Manuscript
Research in Riral Education 2018-33-1 Wilson, Downey, Beck pages 1-14
Mixed Methods Manuscript
Computers in Human Behavior-2016-Vaterlaus 1097-1105
Case Study Manuscript
John Seifert Ski Width manuscript
CBPR Manuscripts
Qualitative Health Research -2017: What Touched Your Heart? Collaborative Story Analysis Emerging From an Apsaalooke Cultural Context
Qualitative Inquiry-2014: Crossing Methodological Borders: Decolonizing Community-Based Participatory Research
Note: Seminar manuscripts available on request from ebird@montana.edu.
Funds available for mentors to review your grant applications: We are offering faculty a new strategy to be successful with grant writing. EHHD will provide $100 for EHHD grant writers to offer to a successful grant writing expert in your field to review a draft of your grant proposal. Recently we heard of another university that used this strategy with great success. With a $100 investment, faculty were getting an amazing quantity of helpful feedback that increased their success rates. Here are the specifics: one $100 stipend per grant that you submit; provide the name and credentials to Bill Ruff. You want to shoot for the biggest star in your area, and hopefully, when they read your stellar proposal they will also want to be a consultant for your project!
Research Computing Group (RCG): aims to provide affordable IT infrastructure to researchers. This is a collaborative effort between the ITC and the Office of the Vice President for Research to provide additional research-specific resources that lie outside the scope of ITC services.
See MSU Information Sheet for basic information required for proposal forms and budgets.