Zachary Bean
Assistant Professor
Writing Option Coordinator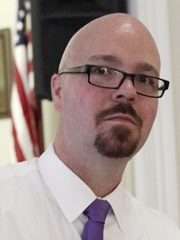 Ph.D., University of Houston
Creative Writing & Literature
Office: Wilson 2-275
Phone: 406-994-5192
E-Mail: zachary.bean1@montana.edu
Office Hours: By appointment
I completed my Ph.D. in Creative Writing and Literature at the University of Houston in Fall of 2013. I write fiction and study the history, theories, and forms of the short story.
Selected Recent Fiction Publications
"Bad Boys" (accepted). The Vestal Review. Issue 45. forthcoming Feb 2014
"Perseids" The Watershed Review. Spring 2013
"Man on Fire" PANK Magazine. Issue 5.08. August 2010
Disclaimer: The links, opinions or statements expressed herein should not be taken as a position or endorsement of MSU-Bozeman or its affiliates.