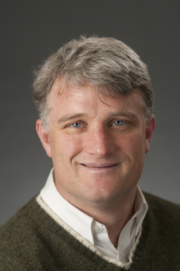 Ph.D. University of California, Santa Barbara
Postmodern Culture, Urban Studies and American Studies
Office: Wilson 2-270
Phone: 406-994-5195
E-Mail: robert.bennett@montana.edu
Office Hours: M W F 11:00-12:00
After completing my Ph.D. at the University of California at Santa Barbara, I began teaching at MSU. My current research explores the changing spaces and cultures of the New American West, cultural movements of the 1950s and 1960s, and interdisciplinary relationships between literature and popular music.
Selected Recent Publications
Deconstructing Brad Pitt, eds. Christopher Schaberg and Robert Bennett. Bloomsbury Academic, 2014.
"The Beats and the American West." Cambridge Literary History of the American West. Ed. Susan Kollin. Cambridge University Press, 2015.
"Deconstructing Neoliberalism: Sledgehammering the End of History." Beauty, Violence, Representation. Eds. Maryna Romanets and Lisa Dickson. New York: Routledge, 2014.139-53.
"Tract Homes on the Range: The Suburbanization of the American West." Western American Literature 46.3 (2011): 281-301.
Projects
The Far Out West: Postwestern Cultural Studies (with Rob Wallace)
Disclaimer: The links, opinions or statements expressed herein should not be taken as a position or endorsement of MSU-Bozeman or its affiliates.