Kirk Branch
Department Chair, Professor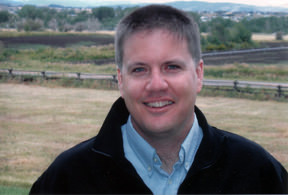 Ph.D. University of Washington, Seattle
Composition
Office: Wilson 2-176
Phone: 406-994-3768
E-Mail: kirk.branch@montana.edu

Office Hours: by appointment
Professor Branch has taught at MSU since 2002, primarily writing, rhetoric, literacy, teacher education, and linguistics. He is the founder and director of the Yellowstone Writing Project, a professional development program for k-12 teachers across content areas, focused on using the writing experiences of teachers as a means of improving writing instruction. In 2010-11, he was a Senior Fulbright Specialist at Satya Wacana Christian University in Salatiga, Central Java, and in 2013 he was named an English Language Specialist by the State Department and hired to run writing workshops in three Nepalese cities. His book,Eyes on the Ought to Be, stems from his experiences teaching in a community literacy center, a vocational school, and a county jail. Currently he is working on a history of the Highlander Folk School as well as a book about the history of the literacy test as an obstacle to vote in the United States, inspired by his research on Highlander's Citizenship Schools.
Selected Recent Publications
"Eyes on the Ought To Be": What We Teach About When We Teach About Literacy. Hampton Press, 2007.
"In the Hallways of the Literacy Narrative: Power in the Lives of Adult Students." in Multiple Literacies in the 21st Century. Eds. Charles Bazerman, Brian Huot and Beth Stroble. Hampton Press (2004), 13-38.
"What Work Requires of Schools: Literacy and Control in Education for the 'High-Performance Workplace.'" Journal Of Teaching Writing. 16.2 (1998, published 2000): 295-331.
"From the Margins at the Center: Literacy, Authority, and the Great Divide." College Composition and Communication 50.2 (December 1998): 206-231.
Projects
I am currently continuing research on the Highlander Folk School, which is the subject of a chapter in my forthcoming book. I am also continuing my study of Basil Bernstein, especially interested in the potential contributions of his latest work to the field of composition.
Resources
Highland Research Education Center
Disclaimer: The links, opinions or statements expressed herein should not be taken as a position or endorsement of MSU-Bozeman or its affiliates.