Philip Gaines
Associate Professor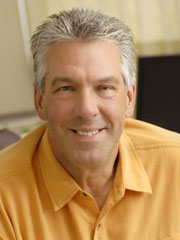 Ph.D. University of Washington
Discourse Analysis, Forensic Linguistics
Office: Wilson 2-269
Phone: 406-994-7139
E-Mail: gaines@montana.edu
Office Hours: T W 9:00-10:00
My primary research interest lies in the analysis of trial attorney discourse—whether spoken in the courtroom (witness examination, statements and arguments, sidebar sessions) or written (historical attorney self-representations, trial advocacy treatises, apologias for the adversarial system). I am especially interested in the linguistic and discursive structures underlying the rhetorical work of lawyers in a range of contexts.
I have also developed expertise in the forensic linguistic analysis of text, both written and transcribed. In this domain, I have provided professional expert opinions on such linguistic issues as the comprehensibility of employee benefit explanations, ambiguity in insurance contracts, and the effectiveness of communication between police officers and traffic law violators.
At MSU, I teach courses in linguistics, rhetoric, and writing.
Selected Recent Publications
2013: Roger Shuy [biography]. In Chapelle, Carol (ed.), The Encyclopedia of Applied Linguistics, six volumes. Oxford: Wiley-Blackwell.
2011: The Multifunctionality of Discourse Operator Okay: Evidence from a Police Interview. Journal of Pragmatics 43:14, 3291-3315.
2011: Writing the Discursive Proto-Culture of Modern Anglo-American Trial Advocacy: Edward William Cox's The Advocate. American Journal of Legal History 51:2, 333-58.
Projects
I am currently at work on a book project for Oxford University Press that traces the discursive history of English advocacy advice materials for trial attorneys from their nascent roots in the early 1600s to their prototypical realization in the mid-to-late 19th century. The purpose of the project is to better understand how trial lawyers came to conceptualize and communicate intraprofessionally the values, priorities, strategies, and tactics of courtroom advocacy in the rapidly developing Anglo-American adversarial justice system.
Disclaimer: The links, opinions or statements expressed herein should not be taken as a position or endorsement of MSU-Bozeman or its affiliates.