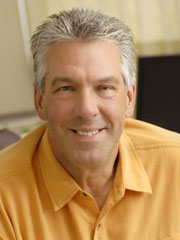 Ph.D. University of Washington
Discourse Analysis, Forensic Linguistics
Office: Wilson 2-269
Phone: 406-994-7139
E-Mail: gaines@montana.edu
Office Hours:
My research and scholarship involves application of linguistic and discourse analytic methods to the language of the legal system. Recent work (see below) includes a discursive history of English trial advocacy advice texts, analysis of a police interrogation suspect's radical reformulation of a custodial interview speech event, and a proposal for the application of pragmatic principles to the interpretation of the ABA rules of professional conduct.
At MSU, I teach courses in linguistics and rhetoric.
Selected Recent Publications
Book
2016 From Truth to Technique at Trial: A Discursive History of Advocacy Advice Texts. New York: Oxford UP.
Book Chapters
2017 "The Discursive Construction of Blame Mitigation in a Case of False Confession." Forthcoming in Mason, Marianne, and Frances Rock, eds., The Discourse of Police Investigation. Under contract with U Chicago P.
2016 "Non-Consent and Discursive Resistance: Radical Reformulation in a Post-Sting Police Interview." In Ehrlich, Susan, Diana Eades, and Janet Ainsworth, eds., Coercion and Consent in the Legal Process: Linguistic and Discursive Perspectives. New York: Oxford UP.
2015 "Toward a Communicative Approach to Law- and Rule-Making." In Solan, Lawrence M., Janet Ainsworth, and Roger W. Shuy, eds., Speaking of Language and Law: Conversations on the Work of Peter Tiersma. New York: Oxford UP.
Projects
I have recently begun work on the discourse of false confessions by innocent suspects resulting from coercive police interrogation. In a forthcoming book chapter (see above) I analyze the discursive construction by police interrogators of the mitigation of blame for the falsely-alleged murder of an infant, a technique routinely used in the elicitation of confessions. I am currently at work on a journal article dealing with confession contamination (the feeding of inside knowledge by the police to a suspect) in the extraction of a false confession to rape and murder.
Disclaimer: The links, opinions or statements expressed herein should not be taken as a position or endorsement of MSU-Bozeman or its affiliates.