Marvin Lansverk
Professor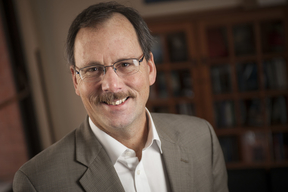 Ph.D. University of Washington
18th Century British Literature
Office: Wilson 2-173
Phone: 406-994-5198
E-Mail: lansverk@montana.edu
Office Hours: T R 9:30-10:50
I focus on eighteenth-century British literature and the poetry and designs of William Blake, with subsidiary interests in the history of the novel and English pedagogy, and issues of the profession and university governance.
Selected Recent Publications:
"Blake's Letters and Global Exchange." Lumen, Vol 33, 2014, pp. 55-86.
"Performance Based Funding: A Brief Personal History." The Montana Professor, 25:1, Fall, 2014.
Review of Fareed Zakaria, In Defense of a Liberal Education. The Montana Professor, 25:2, Spring, 2015.
Projects:
I am currently working on a book, Blake's Visual Wisdom, a partner volume to my book on the function of proverbial discourse and performativity in Blake's works, The Wisdom of Many, the Vision of One: The Proverbs of William Blake, Peter Lang, 1994.
Resources:
Disclaimer: The links, opinions or statements expressed herein should not be taken as a position or endorsement of MSU-Bozeman or its affiliates.