Scott Parker
Assistant Teaching Professor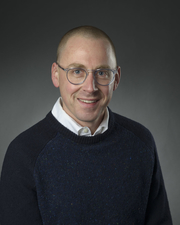 MFA, University of Minnesota
Creative Writing (Creative Nonfiction)
Office: Wilson 2-174
Phone: 406-994-5327
E-Mail: scott.parker4@montana.edu

Office Hours: M W 10:00-11:00
I received my MFA in Creative Writing with a focus in Creative Nonfiction from the University of Minnesota in 2014. I've taught creative writing and composition for four years (and high school geometry for one).
Selected Recent Publications
A Way Home: Oregon Essays (Kelson Books, forthcoming 2018)
Conversations with Joan Didion (University Press of Mississippi) (editor)
How to Live: An Introduction (Red Bird Chapbooks, 2016)
Eminem and Rap, Poetry, Race: Essays (McFarland Books, 2014) (editor)
Disclaimer: The links, opinions or statements expressed herein should not be taken as a position or endorsement of MSU-Bozeman or its affiliates.