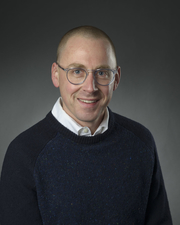 MFA, University of Minnesota
Office: Wilson 2-174
Phone: 406-994-5327
E-Mail: scott.parker4@montana.edu

Office Hours: M W 9:30-10:30; or by appt.
I received my MFA in Creative Writing with a focus in Creative Nonfiction from the University of Minnesota in 2014. I've taught creative writing and composition for four years (and high school geometry for one).
Selected Recent Publications
Conversations with Joan Didion (University Press of Mississippi, forthcoming 2017) (editor)
How to Live: An Introduction (Red Bird Chapbooks, 2016)
Eminem and Rap, Poetry, Race: Essays (McFarland Books, 2014) (editor)
Conversations with Ken Kesey (University Press of Mississippi, 2014) (editor)
in here (Monkey Puzzle Press, 2013)
Running After Prefontaine: A Memoir (Inside the Curtain Press, 2011)
Disclaimer: The links, opinions or statements expressed herein should not be taken as a position or endorsement of MSU-Bozeman or its affiliates.