Kathleen Ryan
Associate Professor
Director of Graduate Studies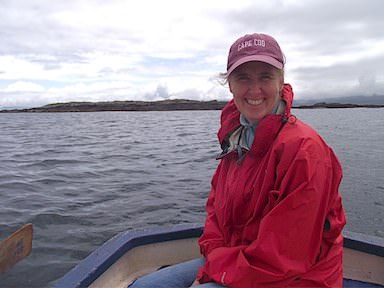 Ph.D., University of North Carolina at Greensboro
Rhetoric and Composition
Office: Wilson 2-276
Phone: 406-994-5191
E-Mail: kathleen.ryan3@msu.montana.edu
Office Hours: M W F 1:00-2:00
I earned my PhD at the University of North Carolina Greensboro in 2001 and began my academic career at West Virginia University before moving west in 2005. I spent eight years directing the Composition Program at the University of Montana. I'm happy to put my energies towards teaching rhetoric and composition courses at MSU. My areas of specialization are feminist rhetorical studies and writing program administration.
Selected Publications:
"Taking Ecological Location into Account: Theorizing a Rhetorical Ecological Feminist Agency for WPAs." WPA: Writing Program Administration. Fall 2012.
GenAdmin: Theorizing WPA Identities in the Twenty-first Century. Co-authored with Colin Charlton, Jonikka Charlton, Tarez Samra Graban, Amy Ferdinandt Stolley. West Lafayette, IN: Parlor Press. 2011.
Walking and Talking Feminist Rhetorics: Landmark Essays and Controversies. Co-edited with Lindal Buchanan. West Lafayette, IN: Parlor Press. Lauer Series in Rhetoric and Composition. December 2009.
"Theorizing Feminist Pragmatic Rhetoric as A Communicative Art for the Composition Practicum." College Composition and Communication. Co-authored with Tarez Graban. September 2009.
Disclaimer: The links, opinions or statements expressed herein should not be taken as a position or endorsement of MSU-Bozeman or its affiliates.