Yellowstone Writing Project
Second Annual Fire on the Page Conference
The Yellowstone Writing Project is happy to host the second annual Fire on the Page Conference! This conference is intended to help sustain teachers who use writing in their classrooms by connecting them to a community of engaged teachers from across the state. Come learn and teach with us for the day, and enjoy the insights of teachers from the Yellowstone Writing Project and the keynote address from Rick Bass, the Writer in Residence in the English Department at Montana State University.
Advanced Institute: Youth Writing Camps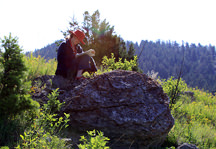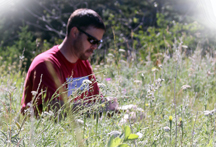 June 27 - July 1, 2016
Advanced Institute: Youth Writing Camps
Yellowstone Writing Project
Bozeman, MT: Montana State University campus
Our AI is open to those who have been through a full summer institute with the Yellowstone Writing Project or any Writing Project.
This summer's AI is a powerful way to connect within the Writing Project network, recharge yourself as a writer, and focus on developing youth writing camps.

The application and full schedule will be available on our website late February.
Direct your questions to our Leadership Team at yellowstonewp@gmail.com
We look forward to hearing from you and writing with you this summer!