MSU Global Positioning System (GPS) Laboratory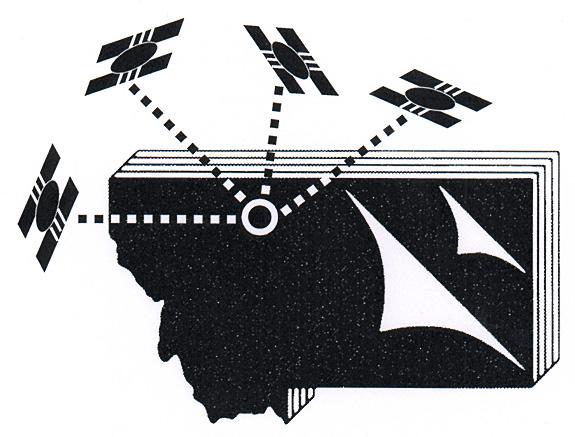 About the GPS Lab
The MSU GPS Laboratory is a self-supporting program in the Department of Land Resources and Environmental Sciences which provides services to students, researchers and the local community.
Purpose
To provide GPS base station data for determination of accurate location coordinates for field mapping projects
To provide real-time corrections for survey grade GPS work
To provide equipment and support for teaching, cooperative research, and service activities involving students
Location
The MSU GPS base station equipment (receiver, antenna and radio antenna) are installed in various locations across the campus of Montana State University-Bozeman
Services
GPS base station data recording for differential correction
Real-time GPS data broadcast for survey grade applications
GPS education and training
GPS receiver rental (University research projects or cooperative projects involving students only)
Differential correction and data processing
Cooperative research projects with a GPS component
Cooperative Projects
MSU GPS Laboratory facilities and equipment are available for cooperative teaching and research projects as related to land resource inventory and management
High-priority projects include natural resource mapping, crop and rangeland pest surveys, GPS/GIS linkage, terrain and landscape modeling, enhanced soil survey, enhanced land resource photogrammetry, and real-time navigation
Funding
The MSU GPS Laboratory is a self-supporting program.
Charges for use of GPS receivers help to cover equipment maintenance, repair, and replacement, and maintenance of our software and firmware licenses.
Charges for personnel services cover wages for GPS mapping project work.
Information about the Fall 2012 MTSU CORS Station Upgrade
8/29/2012: RTK radio upgrade completed.
8/29/2012: Antenna upgrade completed: new antenna is a Trimble Zephyr Geodetic 2.
8/31/2012 - 9/7/2012: Receiver upgrade and configuration completed.
Base files are available via NGS CORS for mapping grade differential correction in Pathfinder Office.
The base file position is now referenced to NAD83 (2011). You can view the data sheet by going to http://www.ngs.noaa.gov/CORS/ and entering mtsu for the site ID, then clicking Coordinates.
NGS will recalculate our base position (ARP), and if it changes, the base position will be updated.
Radio is now operating in narrowband (12.5 kHz) and transmitting CMR+ corrections.
NOTE: PLEASE USE THE NEW RTK CORRECTIONS WITH CAUTION -- there is a shift between the new datum (NAD83 (2011)) and the old one (NAD83 (CORS96)) -- if you are working with data that was collected before the upgrade, you will likely need to do an adjustment.
The Leon Johnson Hall Trimble Community Base Station was replaced in 2007 with a Trimble NetRS GPS CORS (Continuously Operating Reference Station). The new equipment supplies much higher accuracy base station files and real-time corrections.
Read more here: http://www.montana.edu/cpa/news/nwview.php?article=4893