The Office of Student Engagement is proud to announce our expansion of the Homecoming Court. This year, homecoming ambassadors will be showcased in three platforms - involvement, leadership, and service. Three candidates will win, one in each platform. The student candidates will highlight themselves through their platforms and in their bios on our website, showcasing their investment in student clubs and organizations, campus engagement, and service to the community. All MSU students are eligible to vote for the candidates. The candidates who receive the highest vote in each platform will be announced as the 2018 Homecoming Ambassadors!
Learn more in the Bozeman Daily Chronicle article-"Royal ending: Ambassadors replace homecoming queen and king."
Congratulations to the following winners:
Winning Decorating Office:
The JJCBE Office of Student Services
Winning Decorating Hall:
Yellowstone
Parade Float Winners:
Alpha Gamma Delta, Pi Beta Phi, and Kappa Sigma
Alpha Gamma Rho
Recreational Sports & Fitness and Outdoor Programs
---
Casey Wolfe- Involvement Ambassador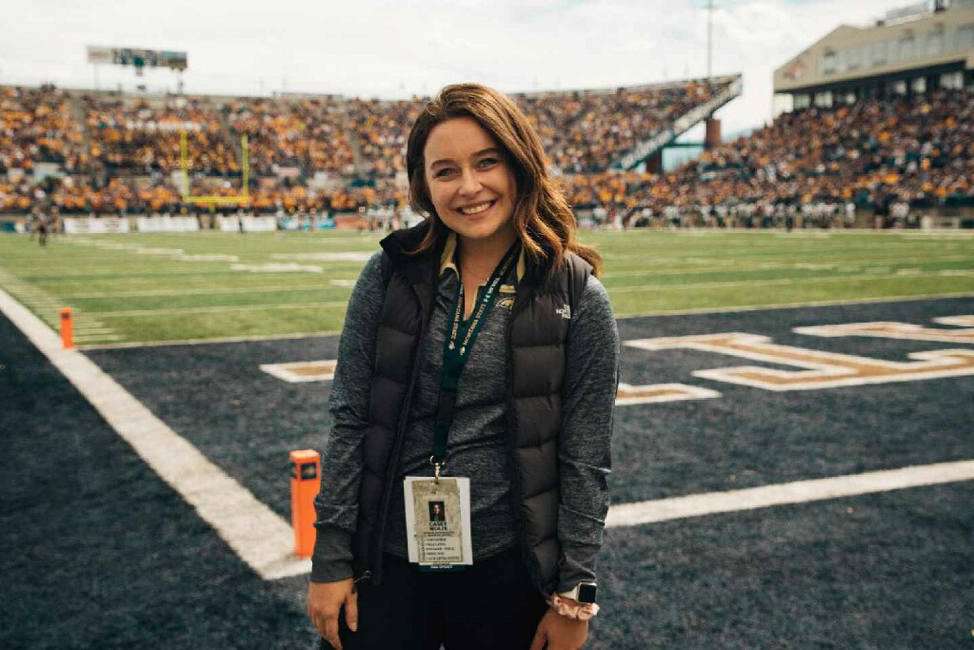 Hey Bobcats! I wanted to quickly thank you all for this amazing opportunity to serve as your 2018 Homecoming Ambassador of Involvement. Montana State University's tradition of change has been only credited through development of the titles of Homecoming Ambassador, and I am truly honored and humbled by this entire experience. To who all who voted, helped me through my involvement experience, and given me the opportunities to serve our MSU community, I am eternally thankful. Involvement and student engagement mean the world to me and I hope that you and all of those to come will know that MSU is their home, just as I have. GO CATS!
Clare McShane-Service Ambassador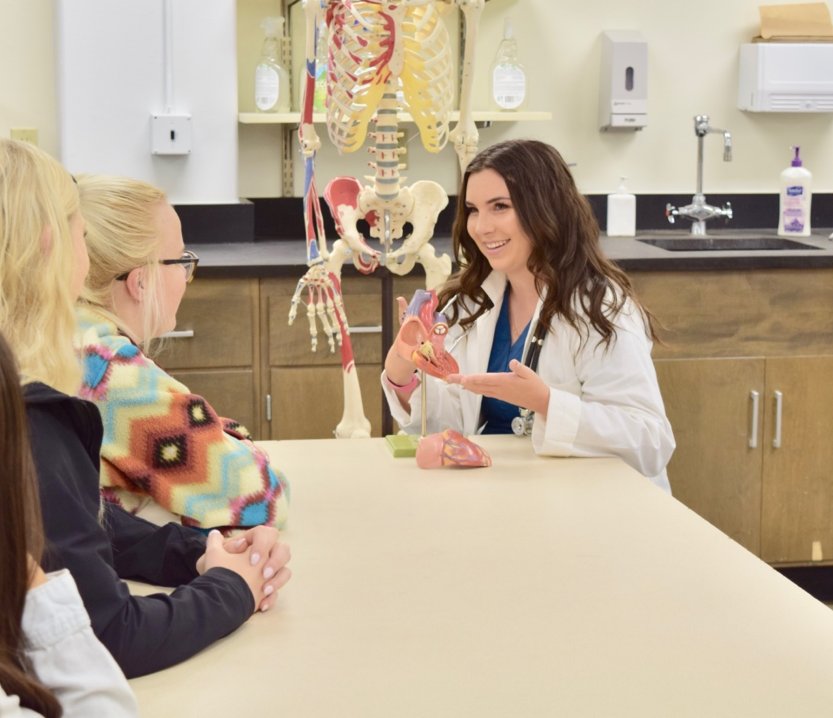 Hello Bobcats! Thank you so much for electing me as your first ever Ambassador of Service! Thank you to everyone who participated in this historical change! It is an absolute pleasure to be recognized for the work I do for Montana State University. I cannot wait to continue to serve my Bobcats during my last year here. Being a part of this new change makes receiving this honor all the more exciting. I cannot wait to meet more of you and do what I love alongside my peers. Being your Ambassador of Service has only made me more excited to be a student here. You continue to inspire me. Again, I couldn't have done this without you all, thank you so much for your support! Gooooo Cats!
Sammy Clark-Leadership Ambassador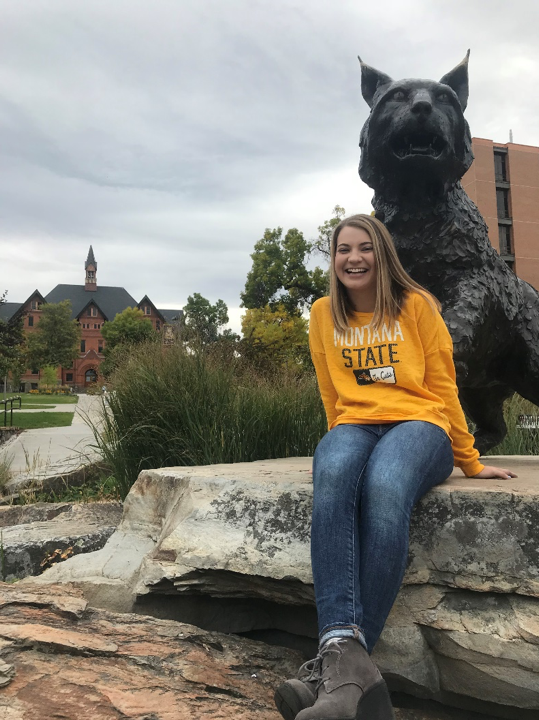 Thank you so much for giving me the opportunity to serve as the first-ever Homecoming Ambassador of Leadership! I hope that I can help inspire all of you to embrace the opportunities that come your way and show everyone that leadership comes in many forms. I became involved on campus my sophomore year and remember feeling scared that I had missed my chance to do anything special in my organization. Thankfully, I could not have been more wrong and found that every ounce of energy I poured into my organizations and academics paid off ten-fold in return. I want to show everyone that being an impactful leader does not require being the loudest person in the room, and that quiet, by-example leadership is powerful and can make a difference. I am extremely grateful for Alpha Omicron Pi for cultivating my ambition and always being there for me, and to the entire Panhellenic community for constantly supporting me and challenging me to see new perspectives. I may hold the title of Ambassador of Leadership, but I consider myself just one of many amazing Bobcats who are preparing to change the world for the better. Go Cats!