2019 Winners:
Residence Hall Decorating Contest the winner is Hapner Hall.
Office Decorating Contest, the winner is Jake Jabs.
Parade Float winners:
1) Rec Sports
2) MT Crane Service Ltd
3) AGR & Sigma Alpha
Leadership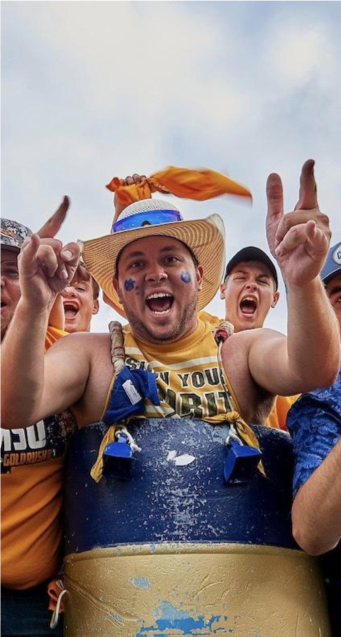 Tory Johnson
My name is Tory Johnson and am originally from Berthoud, Colorado. Here at MSU I am in my 4thyear of school studying Agricultural Business and Economics while getting ready to graduate in the spring. I am running under the Leadership Pilar and was nominated by the AdvoCats Tour Guide program. I am apart of many different programs, organizations, and clubs on campus and have held many leadership positions throughout most of them. I am the current President of the Interfraternity Council, the governing body of all seven fraternities on campus. I am an AdvoCat Campus Tour Guide as well as the current AdvoCat Student Coordinator. I am currently a College of Agriculture Ambassador where I have gained many leadership opportunities. I have also held the Vice President of Risk Management position for my Fraternity, Alpha Gamma Rho, for the 2018 year. This past summer I was an Orientation Leader for MSU. I have taken on many leadership roles at MSU and it has been a blast but also kept me very busy throughout my time here. Do not worry though; I make sure to leave my Saturdays in the fall open so that I can attend the MSU football games while wearing my barrel and cheering on the Cats!
Service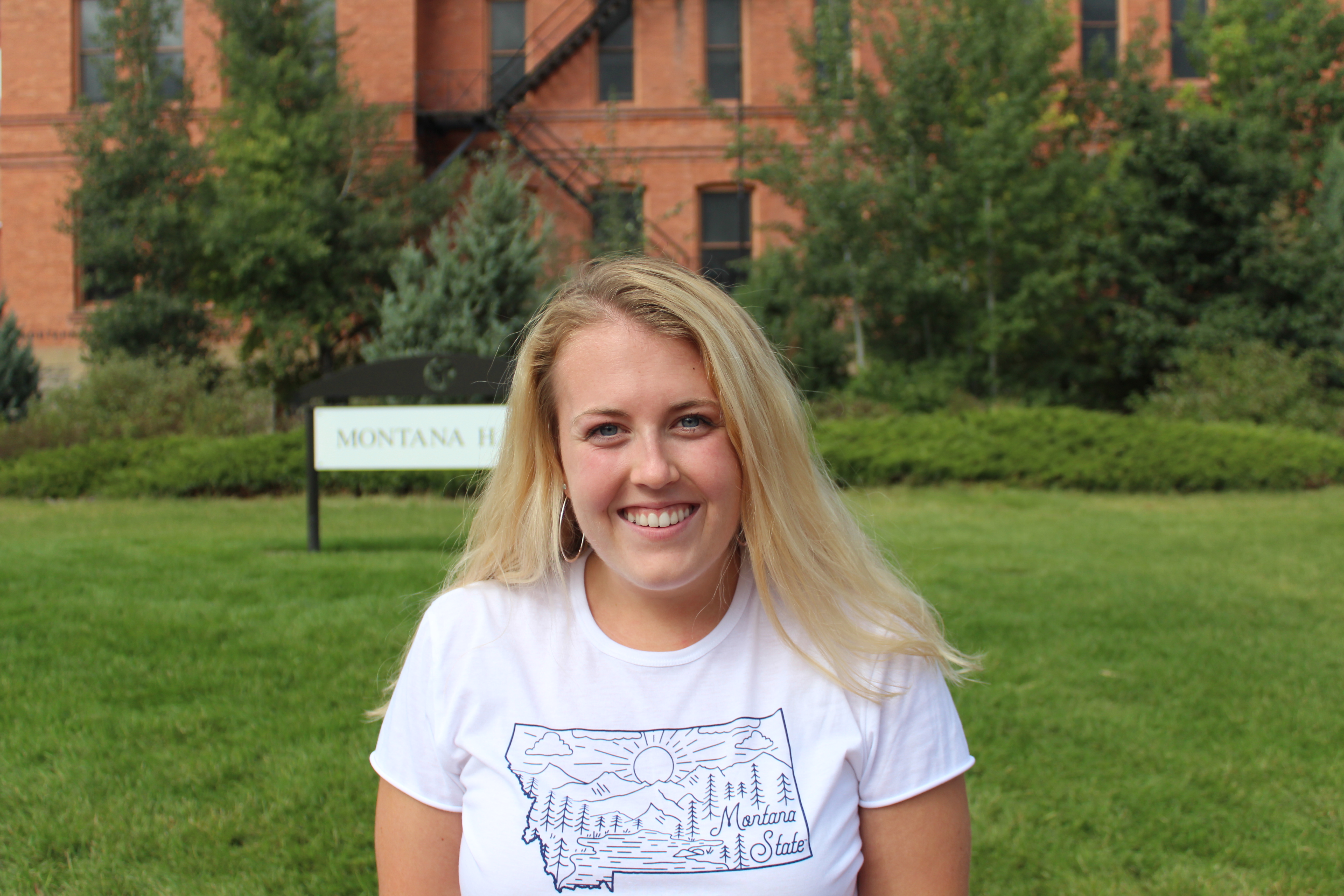 Kate Barlow
Service
Hey Bobcats!! My name is Kate Barlow, and I'm a junior here at MSU studying Psychology and Human Development. I am originally from Chicago, and though I am far from where I grew up I consider Bozeman home. Its slower pace of life, kind and genuine people, and its abundance of adventure are just some of the things that I love about this city. I'm running to be your 2019 Homecoming Ambassador of Service!
Since my freshman year at MSU I have dedicated over 1,200 hours to community service. I have volunteered at local elementary school events such as the Hawthorne elementary fair, and served at community events such as the Christmas stroll and Good Neighbor Day. Additionally, I have volunteered at Journey Church childcare center, HAVEN (a domestic abuse safehouse in Bozeman), am an active blood donor, participated at the first ever MSU dance marathon, and have been on a select team to help establish a new sorority here on campus!
Hands down, my most influential service position has been being the director of community service at Chi Omega Sorority. In this position I have engaged and empowered every woman in the sorority to go out into the community and leave it better than how they found it. I also was in charge of planning and organizing our first ever Wish Week, a week-long fundraiser raising awareness and money for Make-a-Wish Montana. I volunteered over 100 hours of my own time planning this event, coordinating with local Bozeman businesses, and leading 80 women in my sorority over the course of the week. This year we raised over $10,000, which was more than double what we raised last year! This amount is enough to grant two wishes. Additionally, a result of my involvement and good relationship with Make-A-Wish Montana I have been able to to volunteer at Wish Kid's "Send Offs". For the send offs, I meet the family and Make-A-Wish correspondent at the Bozeman airport at all hours in the morning (it's been as early as 3am!!) to send the family off with a smile and a hug.
If it isn't obvious from that long paragraph: I LOVE to serve, I love the Bozeman community, and I love Montana State University!! Happy homecoming and go cats!!
Involvement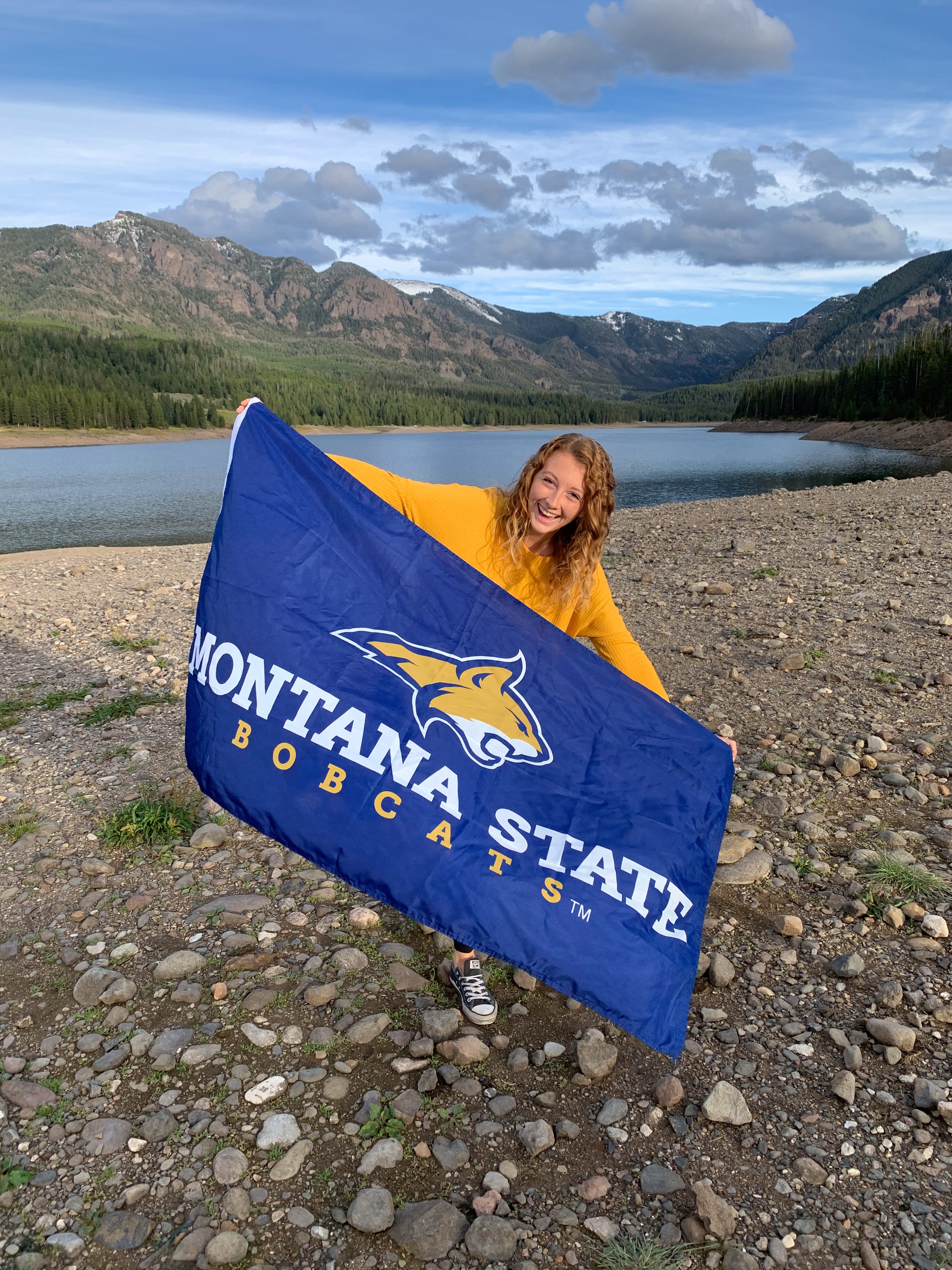 Mariah Erhart
Involvement
Hey Bobcats!
My name is Mariah Erhart, I am a senior studying Sociology with a minor in Psychology. I am honored to be running for Homecoming Ambassador of Involvement, nominated by both Sophomore Surge and ASMSU.
I first became involved on campus through the Office of Student Engagement, by joining the PACE team. This is a team of students that plan fun events to get students engaged on campus. I found a home and a passion in this office. I soon realized how much being involved on campus could transform a college experience. I then decided to join other organizations where I could make the same impact on students and their college experience. I pursued this passion through being a AdvoCat, Sophomore Surge mentor, Breakaway leader, member of Alpha Omicron Pi, and Orientation leader.
These organizations help me further my own involvement, but more importantly give me the opportunity to help other students get involved, discover opportunities, and find their home here at MSU. This is what the Pillar of Involvement means to me, to be involved but above all to empower those around me to be involved and find the love and home I have been so blessed to find here at MSU.