Joseph Shaw Biography
Professor of Electrical & Computer Engineering
Affiliate Professor of Physics
Director, Optical Technology Center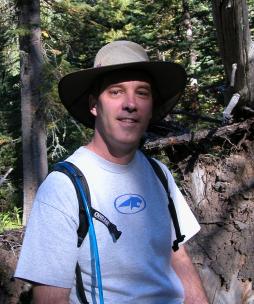 I am a native of Bozeman, Montana, but I also have lived in Alaska, Arizona, Colorado, Utah, Switzerland, and Japan. My family has been in Montana since 1864.
Most of my young years were spent in Fairbanks, Alaska, where my father is a physics professor at the Geophysical Institute of the University of Alaska - Fairbanks (UAF).
My education and career has taken me on a trip through the Rocky Mountains:

I worked at the Environmental Technology Laboratory (formerly the Wave Propagation Laboratory), a research component of the National Oceanic and Atmospheric Administration (NOAA), in Boulder, Colorado from 1989 until 2001. A NOAA fellowship gave me the chance to study at the renowned Optical Sciences Center in Tucson, Arizona, where I earned my Ph.D. with a dissertation on laser remote sensing, supervised by Dr. John Reagan (IEEE Fellow) and Dr. Jim Churnside (OSA Fellow). In 2001 I joined the faculty atMontana State University ... back home in Bozeman.