Undergraduate Minor Overview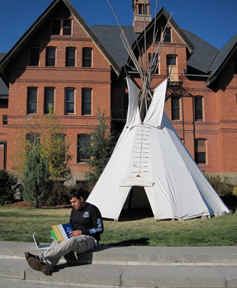 The non-teaching minor in Native American Studies is designed to enhance the student's major area of study, offering an interdisciplinary program for Indians and non-Indians who wish to concentrate in the study of Native American Life or who are preparing for careers in tribal affairs or other Indian-related professional employment.
Students who declare a minor in Native American Studies must complete 21 credits in consultation with minor advisor. Undergraduate Course Descriptions in Native American Studies.
For prerequisites and semester offered, please consult the most current MSU catalog and/or semester schedule of classes. Some courses are offered by restricted entry and require a formal proposal for admission.
Please contact Francesca Pine in the NAS department at 406-994-3881 or e-mail her at francesca.pine@montana.edu.



Updated: 08/30/2011