Internships for Political Science Majors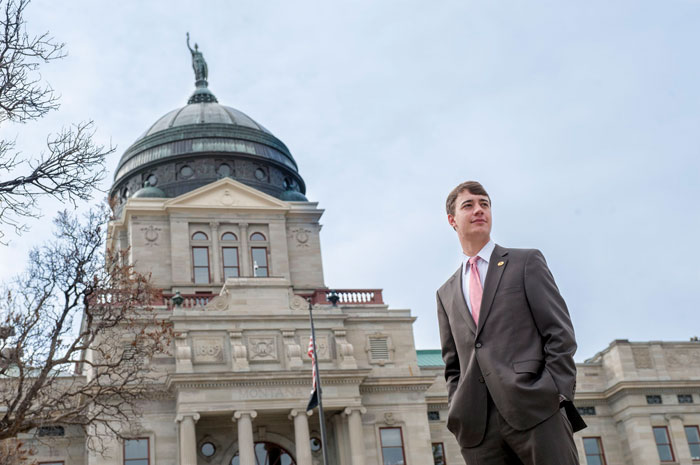 MSU Department of Political Science Internship Policy during the Coronavirus Pandemic Effective April 17, 2020 for Summer and Fall 2020
Students may pursue internships for credit if they proceed according to the following stipulations:
Internships must adhere to the local health code guidelines in operation wherever the internship is located.
Any aspect of the internship that can be reasonably completed virtually should be done so.
Internships requiring substantial face to face interaction in an office environment or with the general public can proceed provided the student and the site supervisor agree to an acceptable level of risk that such interaction may entail. In this case, we strongly encourage students to utilize social distancing, wear masks as appropriate, and to proceed with internships only if the internship is an industry or occupation considered essential under guidelines established by the Department of Homeland Security (see guidance issued on March 28, 2020 found here: https://www.cisa.gov/sites/default/files/publications/CISA_Guidance_on_the_Essential_Critical_Infrastructure_Workforce_Version_2.0_Updated.pdf).
Expectations concerning contact that may expose students to the coronavirus and what aspects of the internship that could be accomplish remotely should be specified in the Learning Contract the student establishes with the site supervisor and the Department's Internship Coordinator.
Political Science majors at Montana State University are encouraged to participate in an internship experience during their undergraduate course work. The options are virtually limitless – some are formally established, such as working in Washington, DC with the Washington Center or on Montana's U.S. Senator and U.S. Representative's committees. Others may be tailored to a student's specific area of interest, such as working in a law office or for a non-profit organization. During election years, the experience of working on a political campaign provides hands-on involvement in that exciting and dynamic aspect of the political process Internships can be undertaken during the regular academic year or during summers, at the discretion of the student and the sponsoring organization.
The Political Science department is committed to supporting student internship experiences by delegating a faculty internship advisor and maintaining information on a variety of public and private sector opportunities.
Here is a list of organizations who regularly recruit Montana State University Political Science majors for internships:
United States Senate Committee on Finance (www.finance.senate.gov)
The Office of U.S. Senator (from Montana)
The Office of U.S. Representative (from Montana)
The Fund for American Studies
Institute for Humane Studies – George Mason University (www.TheIHS.org/policy)
The Washington Center – Domestic and International programs (www.twc.edu)
*Courses taken at the Washington Center will only transfer as internship credits, not course credits *
The Student Conservation Association (www.thesca.org/internships)
Montana Women Vote
Montana INBRE Public Health Internships
Montana State Legislature
Bozeman City and County Offices
Please visit the Political Science Office for additional internship and contact information. Please direct all internship emails to politicalscienceinternships@montana.edu for consideration. Any internship contracts or questions sent to any other email may not be addressed.
Internship Materials: