The Montana State University "M"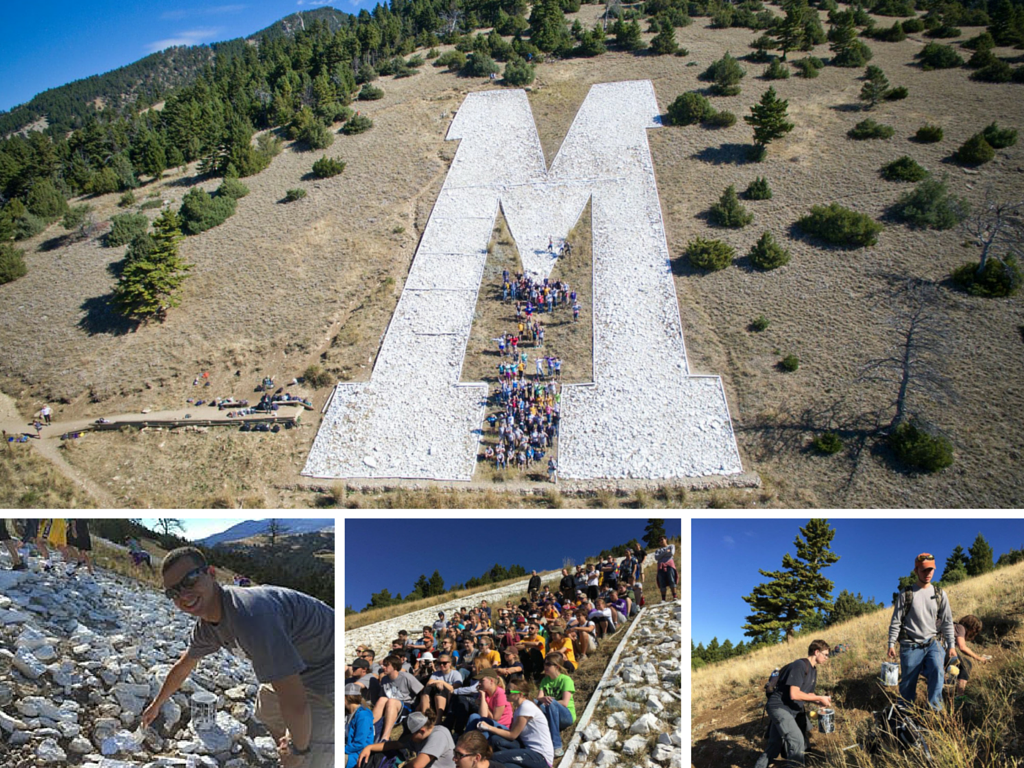 Welcome to the Online Home of the "M"!
The "M" has long been a symbol not only of Montana State University, but of the Bozeman community. The "M" is loved and cared for by the students, faculty, and staff of Montana State University. Please keep us bookmarked for more information on "M" restoration days and hikes.
Thank you to everyone who participated in Rockin' The "M" 2015!
On September 19th, 2015 85 student volunteers used 100 gallons of paint to add new life to our beloved "M" included the 4 tons of new rock brought up the day before!