Becoming a Westerner: Montana and Other Cherished Formative Experiences
Charles Wilkinson
Moses Lasky Professor of Law and Distinguished Professor
University of Colorado School of Law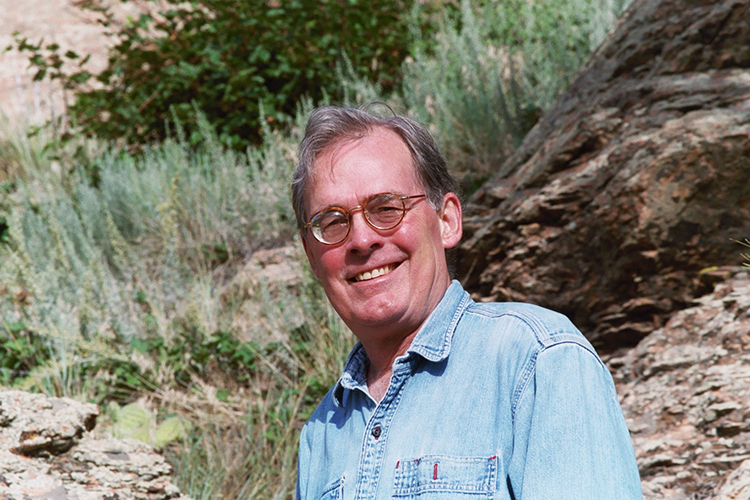 Time and Location
Date: Monday, November 7, 2016
Time: 6 PM
Place: Hager Auditorium, Museum of the Rockies
A reception will precede the talk at 5:15 PM in the museum lobby.
This lecture is co-sponsored by the Burton K. Wheeler Center for Public Policy.
Summary
By the early 1970s, the examination of the Old West and the search for a New one were in full throttle. Charles Wilkinson, born back East and just a few years out of law school, had fallen in love with the West. He had the good luck to teach in law schools that allowed him to roam far beyond traditional legal scholarship and write about the enduring values of Western communities, the good and bad of federal agencies, the inspiring revival in Indian country, and the beauty and wonder of wild places. And his law deans allowed him to participate—and advocate for change—in court, legislative and agency proceedings.
In this reflective presentation, Wilkinson will look back over his love affair with the West and try to judge what has worked, what hasn't and what might in the future.


About the speaker
Charles Wilkinson, Moses Lasky Professor of Law and Distinguished Professor at the University of Colorado, has written 14 books on law, history and society in the American West. Co-Founder of the Center of the American West at the University of Colorado, he has served on several boards, including the Northern Lights Institute, the Wilderness Society and the Grand Canyon Trust. Over the years, he has taken on many special assignments for Indian Tribes, States and the U.S. Departments of the Interior, Agriculture and Justice including service as special counsel to Interior Secretary, Bruce Babbitt, for the drafting of the Presidential Proclamation, signed by President Clinton in September 1996, establishing the Grand Staircase-Escalante National Monument in Utah.
Wilkinson has received teaching awards from his students at all three law schools where he has taught, and the Universities of Colorado and Oregon have given him their highest awards for leadership, scholarship and teaching. In its 10-year anniversary issue, Outside Magazine named him one of 15 "People to Watch," calling him "the West's leading authority on natural resources law." His awards include the National Wildlife Federation's National Conservation Award; the Twanat Award, from the Warm Springs Tribal Museum, for dedication to Indian tribes and people; the Grand Canyon Trust's John Wesley Powell Award for extraordinary vision, passion and commitment to the Colorado Plateau; and the Federal Bar Association's Lawrence R. Baca Award for Lifetime Achievement in Indian Law.