Contribute to contemporary mathematics scholarship while preparing for a career in an academic setting or conducting research within the field in a business or industry setting.
Mathematics – Master of Science (M.S.) and Doctor of Philosophy (Ph.D.)
In the Mathematics graduate program at Montana State, candidates work in a variety of areas including real and complex analysis, applied mathematics, dynamical systems, mathematical biology, mathematical imaging and probability. Candidates gain exposure to a set of core areas of mathematics while having the flexibility to specialize ina variety of research topics. The department is large enough to support a robust and research-active faculty, yet small enough to allow faculty and graduate students an intimate atmosphere for the easy exchange of ideas.
The Master of Science in Mathematics has one additional Option within the Program: Mathematics Education. Carnegie Classified
The prestigious Carnegie Classification of Institutions of Higher Education® ranks Montana State University among the Top 5 public, 4-year universities for Very High Research Activity with a STEM-dominant research doctoral program. WICHE Partnered Program
This graduate program honors the WICHE partnership for students from 15 western states. If you're a resident of a WICHE state, you qualify for tuition significantly less than standard non-resident tuition. Learn more.
* M.S. Only Work-Life Balance
Livability has previously ranked Bozeman as one of its Best Places to Live four years in a row, including the #1 best place to live in Montana, calling the city a "tech-savvy, economically vibrant, highly educated city on the grow" with year-round natural attractions.
Fund Your Education
The Graduate School at Montana State is dedicated to helping students secure funding during their time at MSU. Some resources the Mathematics department and Graduate School offer includes:
Presidential and Meritorious Scholarships, as nominated by the department and awarded by the Graduate School
Additionally, most of our incoming graduate students are funded with teaching assistantships for at least their first year. To be considered for the Presidential Scholarship, Meritorious Scholarship or a teaching assistantship, your application must be completed by December 15.
Mathematics Faculty Research Programs
Collaborative research includes interdisciplinary projects in both engineering disciplines and in the biological sciences. Faculty research addresses applications in neuroscience, genetics, biofilm modeling, analysis of atmospheric data, solar physics, chemical engineering, ecology and the Yellowstone ecosystem.
Browse the faculty research interests and explore opportunities for graduate research projects.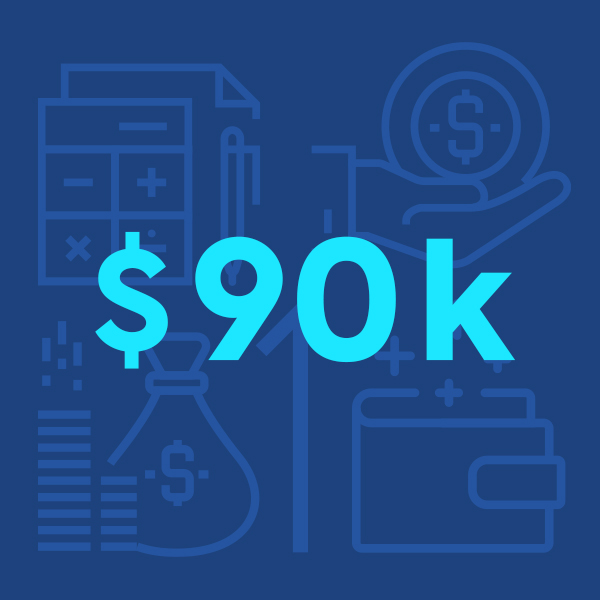 Careers after Graduation
Graduate alumni in Mathmatics embark on a wide range of careers within 10-years of their graduation.
Nearly 68% are working in academia, 17% in for-profit, and about 10% for nonprofit. Top industry employers include Montana State University and US Department of Energy.
Across all career paths the estimated salary of alumni within 10 years of graduation ranges from $30,000 to $150,000 with an average of $90,000 (source of data Academic Analytics).
Admissions Requirements
Note: no GRE Required.
Each program within the Graduate School at Montana State has its own particular requirements for admission. To ensure that your application is complete and will be given full consideration,please review the admissions requirements for the Mathematics program. This includes any additional deadlines that the Mathematicsprogram may have aside from the Graduate School, which does practice rolling admissions.