Conduct innovative research projects alongside world-class scholars in subject areas such as composite materials, fuel cells, nuclear magnetic resonance imaging, drone flight and more.
Mechanical Engineering – Master's of Science (M.S.), Master's of Engineering (M.Eng.) and Doctorate of Philosophy (Ph.D.)
In the Mechanical and Industrial Engineering department at Montana State, graduate students pioneer knowledge in their field to generate solutions in advanced materials, renewable energy and more. Mechanical engineering is a diverse field with wide applications, so our candidates work with award-winning faculty on research that spans disciplines and pushes boundaries. Composite Technologies Research Group
Over the course of three decades, MSU's Composite Technologies Research Group has conducted more than 16,000 tests on 500 materials used to make aircraft, wind turbine blades and other lightweight, durable products. WICHE Partnered Program
This graduate program honors the WICHE partnership for students from 15 western states. If you're a resident of a WICHE state, you qualify for tuition significantly less than standard non-resident tuition. Learn more. Carnegie Classified
The prestigious Carnegie Classification of Institutions of Higher Education® ranks Montana State University among the Top 5 public, 4-year universities for Very High Research Activity with a STEM-dominant research doctoral program.
Fund Your Education
The Graduate School at Montana State is dedicated to helping students secure funding during their time at MSU. Some resources the Mechanical Engineering department and Graduate School offer includes:

Additionally, most of our incoming graduate students are funded with teaching assistantships for at least their first year. During that period, they connect with faculty and typically receive research assistantships for the remainder of their graduate studies. Applicants must be admitted before being considered for funding.
Research Projects
Montana State research in mechanical engineering includes:
Harnessing design insights from the vibrational motions of honeybees and other insects
Developing more energy-efficient HVAC systems through integrated building design
Studying knee injuries in the Neuromuscular Biomechanics Lab
Making ceramic membranes for converting CO2 into useful products
Using NRM to study the properties of fluids in motion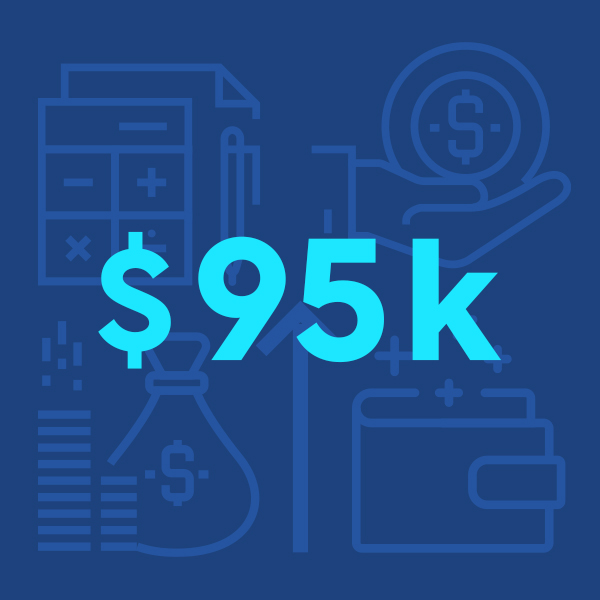 Careers after Graduation
Graduate alumni in mechanical engineering embark on a wide range of careers within 10-years of their graduation.
Nearly 60% are working in for-profit and about 21% for government. Top industry employers include US Department of Energy and Los Alamos National Labatory.
Across all career paths the estimated salary of alumni within 10 years of graduation ranges from $90,000 to $150,000+ with an average of $95,000 (source of data Academic Analytics).
Admissions Requirements
Note: no GRE Required.
Each program within the Graduate School at Montana State has its own particular requirements for admission, and the Mechanical Engineering program is no different. To ensure that you start your application on the right foot, please review the admissions requirements for the Mechanical Engineering program. This includes any additional deadlines that the Norm Abjornson College of Engineering may have aside from the Graduate School, which does practice rolling admissions.